 Pharmacists are relying on telehealth technology during the pandemic to manage medication therapy and provide complex patient care services.
Allie Fay, clinical pharmacist at The Family Health Centers in Asheville, North Carolina, has successfully used video telehealth services to teach patients how to use devices such as medication pens and insulin pumps.
"I had three of those visits last week," Faye said in late June.
She said the clinic's launch of telehealth services is especially helpful for "patients who just need extra touches and extra support" but can't be seen in person.
One such patient wasn't taking her hypertension medications regularly and needed emergency care several times during March and April, when local COVID-19 cases were increasing, Fay said.
"I've been checking in [remotely] with this one patient pretty much every week," she said. "Most of our encounters are just kind of chatting about how she feels, and reinforcing why she needs to be taking these medicines, and how much better she feels when she does take them. And she's been able to stay out of the emergency room the last couple of months now."
Changes to federal law and regulations enacted since the start of the pandemic have created new opportunities for pharmacists to provide and be reimbursed for telehealth services.
ASHP is advocating to make these opportunities permanent for the profession.
"During the pandemic, the Medicare program has shifted to allow virtual supervision of many pharmacist services. ASHP is leading an effort among professional organizations and health systems to ask the Centers for Medicare & Medicaid Services to make this flexibility permanent," said Tom Kraus, vice president of ASHP's Government Relations Office. "Over 80 organizations have already joined us in calling for this flexibility that will benefit health systems and their patients."
Silu Zuo, clinical pharmacist for University of Washington (UW) Medicine in Seattle, said the medication management services she provides don't require a traditional physical exam and are ideal candidates for telehealth.
She said a recent session during which she taught a patient to self-inject his medication illustrates the flexibility of telehealth technology.
"I asked him to have his injection ready, to have a sharps container ready, gather the materials," Zuo said. "I was able to use my camera to show him how to assemble the device, how to do the injection — all the pieces that I would do for an in-person visit."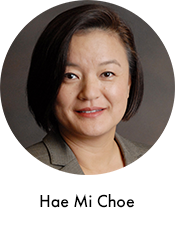 Video telehealth visits have become "a huge patient satisfier," said Hae Mi Choe, clinical associate professor and director of innovative ambulatory care pharmacy practices at the University of Michigan College of Pharmacy.
She said that since the pandemic started, patients have become "a lot more educated about telehealth."
"Removing the option from them, I think, would be going backwards," Choe said. She added that the only reason to revert to an in-person, face-to-face model would be if payers stop covering telehealth visits.
Choe said Michigan Medicine's ambulatory care pharmacists have been using video telehealth technology for about five years, mostly for homebound patients.
She said an expansion of video telehealth services to medical home patients was on the pharmacy department's to-do list, but there was no urgency to move forward.
Then the pandemic struck.
"Since all of our clinics had to go virtual, we leveraged that opportunity to have our pharmacists also go virtual," Choe said.
The technology allows pharmacists to care for their patients while working from home, using a laptop computer and a secure telehealth platform.
The video visits remain essential to clinic operations even though the sites have more fully reopened.
"We still have to do the social distancing; we still have [personal protective equipment] requirements that we need to consider," Choe explained.
Zuo, at UW Medicine, said her primary care practice sites established telehealth services after record-breaking snowfall in February 2019 disrupted patient care. But the telehealth capabilities were largely unused.
When COVID-19 cases started mounting, the health system quickly authorized clinic-based pharmacists to provide telehealth services.
"All of us are credentialed with the office of medical staff," she said. "We're recognized as providers in Washington state, so that was easy."
Zuo said the basic requirements for telehealth — a video connection and a private room — were already available at her practice sites, allowing her to use the technology right away.
She said the telehealth service has helped staff reconnect with patients who have a history of missed office visits related to access barriers, such as transportation or childcare issues.
Fay said her clinic team's experience with telehealth during the pandemic gave the medical directors the confidence to implement chronic care management (CCM) services as a new revenue source.
"We had toyed with the idea [of CCM] in January of 2019," she noted. "But we never found a workflow then, and we couldn't think of a reason to explore it more."
She said about 15 patients were enrolled in the CCM service in early July.
Fay and her colleagues are also conducting virtual wellness visits for Medicare patients.
"We've been trying to get people in for a wellness visit who might not have been seen in a while. I just run a list of people who haven't had them, and I cold-call them on days where I'm not as full," she said. "There hasn't been an issue during the coronavirus pandemic in reimbursement for most of those."
Fay said her clinic has long used a "covisit model" that coordinates her appointments with the medical team. Under this model, she sees the patient and develops a care plan before calling in the primary care provider to perform a physical exam and review and authorize the care plan.
"Now, we're doing that virtually," she said. "I do the initial encounter with the patient, then I will either message or call their normal provider about the plan, and then the normal provider would call for any acute issues or any follow-up and then sign off on the encounter."
Fay said the covisit model works because her physician colleagues view her as an essential member of the practice team.
"All the doctors were sold on pharmacy services," she said. "They are really in tune with checking in to see if my schedule's busy, who they need to refer — and if they need to refer more people to me to try to keep the pharmacy services here successful."
For more information and free tools regarding the pandemic, including the Assessment of Evidence for COVID-19-Related Treatments, visit ASHP's COVID-19 Resource Center and the COVID-19 Community at ASHP Connect.
[This news story appears in the November 15, 2020, issue of AJHP.]
Posted July 29, 2020