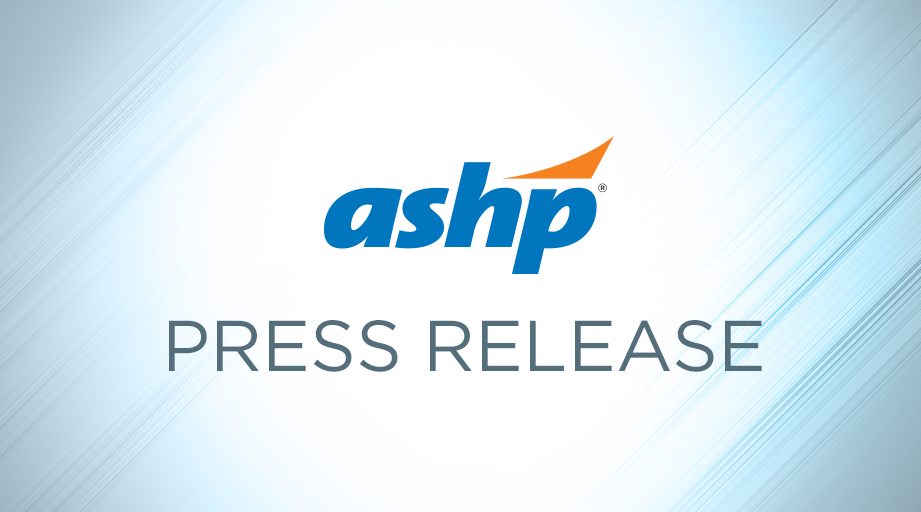 The American Society of Health-System Pharmacists released the below statement today from Tom Kraus, J.D., Vice President of Government Relations, regarding the U.S. Department of Health and Human Service's new authorization that enables qualified licensed pharmacists to provide pediatric immunizations:

"Allowing pharmacists to administer pediatric vaccines is a vital step in safeguarding children. Pharmacists are the most accessible health care providers with close to 90% of the U.S. population living within 5 miles of a pharmacy. More than 50 percent of children do not have a regular source of coordinated healthcare. Pharmacists , who have improved access to the flu vaccine, can help play a similarly critical role in ensuring children are vaccinated against a multitude of diseases during the COVID-19 pandemic. Further, ASHP believes that HHS should use its authority under the Public Readiness and Preparedness (PREP) Act to authorize pharmacists to provide COVID-19 vaccinations in all states, when a vaccine becomes available."

About ASHP
ASHP represents pharmacists who serve as patient care providers in acute and ambulatory settings. The organization's nearly 55,000 members include pharmacists, student pharmacists, and pharmacy technicians. For more than 75 years, ASHP has been at the forefront of efforts to improve medication use and enhance patient safety. For more information about the wide array of ASHP activities and the many ways in which pharmacists advance healthcare, visit ASHP's website, ashp.org, or its consumer website, SafeMedication.com.
Posted August 20, 2020