 The tight-knit burn center team at UC Davis Health is working nonstop to save lives as California endures another horrific wildfire season.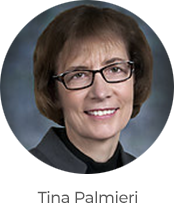 "We're in a marathon, with lots of little sprints," said Tina Palmieri, assistant chief of burn surgery at Shriners Hospital for Children of Northern California and director of the UC Davis Regional Burn Center. "Sometimes we're seeing a lot of patients, very critically ill, all at the same time. Logistically, that's pretty challenging."
Patients with extensive burns require skilled topical and surgical wound care for a prolonged period and are subject to a host of complications, including sepsis and organ failure.
Palmieri said these patients require, on average, about 40 different medications, which underscores the importance of having pharmacists on the burn center's team.
"The complex nature of burns really requires the integration of people with different skill sets," Palmieri said. "I think having a pharmacist on rounds for burn patients ... transforms the service. Having someone who has our back when it comes to antimicrobials, growth hormones that we give, the pain medications, and all the other things that we do, is so helpful. It really helps keep the whole team coordinated."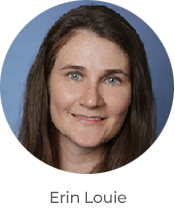 Critical care pharmacist Erin Louie said analgesia, sedation, and infection management are among her major areas of focus. She said each day's care plan comes together after the interprofessional team's morning rounds on the general floor and in the intensive care unit (ICU).
"We work really closely with the bedside nurse," Louie said. "Maybe the plan was to get the patient off a certain sedative or analgesic infusion. But how that is achieved is up to us with the bedside nurse."
Palmieri and Tricia Parker, assistant chief of inpatient pharmacy services, noted that many burn victims also have underlying conditions that complicate patient care.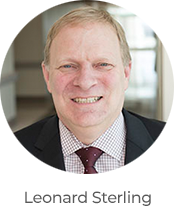 "There's a massive amount of work that needs to go into the care of the reason for admission, which is the burn. But there's also some underlying comorbid conditions that are also not forgotten about," Parker said. "The pharmacist is a nice safety net for that."
Nurse Manager Leonard Sterling said the nursing team counts on the pharmacists to recommend the right mix of medications to fit each patient's unique circumstances.
"Which antibiotic to choose, which combination of drugs for this type of pain, opioids versus nonopioids, and intermixed with the benzos — we can just totally hand that off to a good, well-qualified pharmacist who will then actually take that from us, and communicate with the surgeons, and just give us the right mix of medications to administer," Sterling said.
He said he's also come to appreciate the extraordinary work the pharmacy team does to manage drug therapy despite ongoing shortages of critical medications.
"I've never seen where they haven't come through," he said.
Palmieri said the burn center's census in recent weeks has averaged around two dozen patients, about half of them housed in the specialized 12-bed burn ICU. About 75% of the patients are victims of this year's wildfires.
The California Department of Forestry and Fire Protection (CAL FIRE) on September 17 reported that wildfires have burned more than 3.4 million acres in the state this year, caused 25 deaths, and destroyed nearly 5,400 structures.
"In the past four years, we've had three unusually big events with the wild land fires that have gone into urban areas," Sterling said. "There was the [2017] Napa–Sonoma fire, there was the Paradise fire the year after that, and this year it's multiple small towns."
Five of the 10 largest wildfires recorded in the state since 1932 occurred in August or September of this year, according to CAL FIRE. Fires have also devastated areas of Oregon and Washington state this year.
The heightened wildfire activity has kept the burn unit consistently busy, and seasonal lulls in patient volume have largely disappeared. But the COVID-19 pandemic hasn't yet been much of a factor in the burn unit's operations.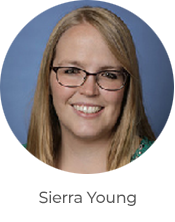 "We just saw shifting to more cooking burns and people doing things they don't normally do. So the service has kept busy," Palmieri said. She said that so far, the SARS-CoV-2 virus hasn't disrupted surgical plans, though that is a potential concern.
Critical care pharmacist Sierra Young said the census in he hospital's medical intensive care unit (MICU) has grown because of the pandemic and kept the pharmacists busy.
"It did become challenging with the wildfires and the pandemic when we had a high census in the burn ICU as well as our MICU populations and surgical ICU," Young said. "So it doesn't really seem that any service is really slowing down in the hospital."
Coping with multiple ongoing emergencies takes a toll on the burn center's staff.
"It's been a long haul," Parker said, adding that the pandemic has "kiboshed" many of the social outlets people normally use outside of work to stay resilient.
Palmieri said that because patients with severe burns require lengthy hospital stays, the team members are able to plan ahead, mentally prepare for the workload, and support each other over the long haul.
"We know, when one or two people with 60% burns come in, ... we're going to be busy for 3–4 months," she said. "So we try and give people a strategic break."
Sterling said the burn service tends to attract clinicians in all disciplines who are passionate about the specialty and thrive as a team despite the exhausting work.
In the end, it's all about helping the patients.
"The physicians actually follow the burn patients after the discharge for months," Palmieri said. She said seeing someone who was near death three months ago smiling and living a normal life is indescribable.
"And having little kid come up to you and give you a hug — or, conversely cry, when he sees you — those are good feelings. And just seeing those people like that, it validates what we do here," she said.
[This news story appears in the December 15, 2020, issue of AJHP.]
Posted September 21, 2020