 Aggressive actions by manufacturers to halt or limit 340B Drug Pricing Program discounts for hospitals' outpatient contract pharmacies have healthcare stakeholders denouncing a serious threat to a program they view as vital to meeting the needs of vulnerable patients.
In an Aug. 26 letter to the U.S. Department of Health and Human Services, ASHP and other stakeholder organizations decried decisions by Eli Lilly and Co. and AstraZeneca to deny 340B discounts on some or all covered outpatient drugs when they are dispensed by contract pharmacies. Three other companies — Merck & Co. Inc., Novartis, and Sanofi — have demanded claims data on contract pharmacy transactions and also indicated that they may halt the discounts.
Pharmacy directors likewise condemned the manufacturers' actions.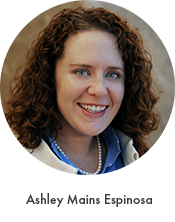 "This is a misguided activity," said Ashley Mains Espinosa, director of System Pharmacy Business Services at SCL Health in Denver, Colorado. She described the selective participation by manufacturers as a "power play" and "the biggest threat to the 340B community today."
Mains Espinosa said she first learned of manufacturers' new tactic in a July 1 communication from Eli Lilly & Co. announcing an end to 340B discounts on tadalafil dispensed by contract pharmacies. Since then, the company has reportedly extended the policy to cover other outpatient drugs.
Calling the situation "unprecedented," Mains Espinosa said her hospital fears a significant negative financial effect from the resultant increase in drug costs. She noted that the manufacturers' product portfolios include diabetes medications and other lifesaving drugs.
Adam Porath, ambulatory pharmacy manager for Renown Health in Reno, Nevada, said manufacturers' actions against contract pharmacies were a hot topic among members of the ASHP Council on Public Policy during ASHP's virtual 2020 Policy Week in September.
He called the manufacturers' tactics a "new spin" on limiting access to 340B discounts.
"It really seems like they're testing the waters to see what they can get away with," Porath said. Absent federal action, he said, he expects to see more such behavior from manufacturers.
The 340B program, created through a 1992 law, requires drug manufacturers who participate in the Medicaid program to honor statutorily defined ceiling prices for covered outpatient medications purchased by certain hospitals and other 340B participants. The Health Resources and Services Administration (HRSA), which oversees the program, allows "covered entities" to use contract pharmacies to dispense 340B-covered drugs under guidance issued in 2010.
To fund services for disadvantaged patients, participating organizations can use revenues from the differential between the 340B-covered drug's discounted ceiling price and the amount payers reimburse the covered entity for the medication.
Porath said many health systems view 340B program revenues as a way to provide general community benefits and care for underserved patients. He said his organization mainly uses 340B revenues to provide free discharge medications to indigent patients.
Mains Espinosa said 340B revenues help fund SCL Health's meds-to-beds programs and allow the organization to hire pharmacists and technicians for primary care clinics.
"These list labor costs and the meds-to-beds program do not make money. If the world was different and 340B didn't exist, going to hospital finance leadership to request a resource like that would be a really difficult ask," she said. "But it is so much easier to get to that 'yes' when you have other finances that you can indicate support such services related to quality, patient engagement, patient satisfaction, and compliance."
Covered entities aren't required to track and report the disposition of their 340B revenues or funnel those funds into direct discounts for patients at the pharmacy counter. Some opponents of the program have called for the savings to be passed directly to these patients.
This appears to represent a fundamental change in the 340B program's purpose. According to HRSA, the 340B program was created "to stretch scarce federal resources as far as possible, reaching more eligible patients and providing more comprehensive services."
"The original ... intent of the program was to help covered entities. It wasn't to directly result in lower drug prices for patients," explained Porath.
He said 340B program helps hospitals stay afloat financially.
"In the context of a state like Nevada, where we have a large rural population, a lot of critical access hospitals ... might have to close their doors if they don't have access to 340B drugs," Porath said.
Porath and Mains Espinosa questioned the legality of refusing to honor 340B discounts at contract pharmacies. And Eli Lilly & Co.'s legal team appears to have sought assurance from the Department of Health and Human Services (HHS) about the acceptability of the move.
HHS General Counsel Robert Charrow, in a Sept. 21 letter to Eli Lilly & Co., addressed the company's request for a "pre-enforcement advisory opinion ... as to whether Lilly's new unilateral policy involving the 340B program would subject Lilly to sanctions."
Charrow's letter states that HRSA has "significant initial concerns" about the policy and is continuing to evaluate it. The letter revealed that the company had wrongly imposed deadlines on HRSA for issuing the advisory opinion, and Charrow warned against making assumptions about HRSA's deliberations or the timeline for completing them.
The letter also characterized the company as "insensitive" for greatly increasing hospitals' medication costs at a time when many facilities are struggling with the financial effects of the COVID-19 pandemic.
Jillanne Schulte Wall, senior director of health and regulatory policy for ASHP's Government Relations Office, called the tone of Charrow's letter "promising" but said it doesn't seem to have tempered manufacturers' actions.
"There's no explicit call from the agency to cease and desist. That's what we really want HHS to say to manufacturers, and without that, it seems unlikely manufacturers will change course," she said.
Schulte Wall said ASHP's stance on the issue is that manufacturers are "cherry-picking legal requirements and trying to bend the law to suit themselves, rather than following it as written and intended."
She noted that it's fundamentally unfair for HRSA to hold covered entities to "fairly aggressive" compliance standards while permitting manufacturers to unilaterally change 340B program requirements.
"We will continue to push HHS to direct manufacturers to stand down on the contract pharmacy changes, but we'll also look at every other available option to safeguard the 340B program," she said.
ASHP has partnered with 340B Health and other organizations to reverse policies that threaten to undermine the role of contract pharmacies in the 340B Drug Pricing Program. The partnership has created targeted advertisements focusing on federal policymakers and launched a campaign encouraging the use of the #Protect340B hashtag on social media to share messages about how 340B benefits hospitals, health centers, clinics, and patients.
[This news story will appear in an upcoming issue of AJHP.]
Posted October 21, 2020