 Health systems are plotting out their vaccination campaigns as hope grows that initial doses of COVID-19 vaccines will soon be available.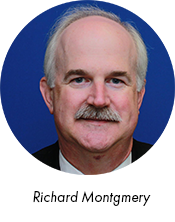 "We did a needs assessment, we did a logistics assessment," said Richard Montgomery, pharmacy contracts and operations manager for AdventHealth, which operates hospitals in Colorado, Florida, Georgia, Kansas, Kentucky, Illinois, North Carolina, Texas, and Wisconsin.
"We're doing tabletop simulations," Montgomery added. "We're flow charting; we've got a lot of graphs and charts, and people are communicating on almost a daily basis just to stay on top of things."
Montgomery expects AdventHealth's needs assessment to determine how many vaccine doses each hospital will require and how to get vaccines and supplies where they're needed, especially to rural facilities.
He said that although AdventHealth expects to receive some ancillary vaccination supplies from the federal government, the health system has asked its hospitals to also make sure they purchase their full allotments of things like needles and syringes.
"So we're running parallel paths [and] checking every box that we're aware of, going forward," Montgomery said.
Comprehensive planning is critical because of uncertainties about which vaccines the Food and Drug Administration (FDA) will authorize, when vaccines will be available and in what quantities, and how to maintain vaccines at required temperatures to prevent waste.
Cold-chain issues came into focus in November with the release of encouraging preliminary data from a late-stage clinical trial of BNT162b2, an mRNA COVID-19 vaccine candidate from Pfizer Inc. and BioNTech SE. The investigational vaccine — one of several described in ASHP's COVID-19 Vaccine Tracking Sheet — must be maintained at -70 °C or lower for long-term storage.
Pfizer and BioNTech on Nov. 20 applied for an emergency use authorization (EUA) for BNT162b2. Pfizer stated that if FDA authorizes the vaccine, it could be used in high-risk populations by the end of December. The company announced Dec. 2 that the United Kingdom's Medicines & Healthcare Products Regulatory Agency granted a temporary authorization for emergency use BNT162b2.
Moderna Inc. announced Nov. 30 that it had filed an EUA for its investigational mRNA COVID-19 vaccine, mRNA-1273. Although initial information about the vaccine indicated that it should be stored at ultralow temperatures, subsequent stability data support the vaccine's storage at -4 °C for up to six months.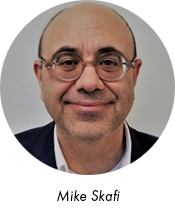 Montgomery said AdventHealth gamed out various scenarios, including holding off vaccination campaigns until a product is available that doesn't require ultralow storage.
He said that wasn't considered a viable plan for his large health system. So AdventHealth purchased ultralow freezers and deployed them in four states to support a hub-and-spoke vaccine distribution model.
"We want to make sure we can take care of our patients and our employees," Montgomery said of the equipment purchases. "Since Pfizer was the first one up, we said, 'Hey, we've go to do this.'"
Providence, a 51-hospital system serving Alaska, California, Montana, New Mexico, Oregon, Texas, and Washington state, has likewise invested in new -85 °C and -20 °C freezers to store COVID-19 vaccines.
"Early on, as we started hearing about the unique logistics of both the Pfizer and the Moderna vaccines, we started developing a strategy to address these challenges," said Mike Skafi, executive director of pharmacy clinical operations and compliance and leader of one of the health system's COVID-19 vaccine logistics workgroups.
"As a result, our system decided to design regional hub-and-spoke models, with hubs getting ultralow freezers ... and also additional equipment, such as transport coolers and continuous temperature monitors and additional supplies, just to make sure that we have all the supplies needed to logistically move and store the vaccine," Skafi said.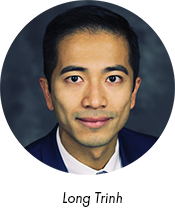 Long D. Trinh, regional director of pharmacy operations and compliance for Providence in Oregon, said the health system would likely maintain Pfizer's BNT162b2 vaccine at central hubs and distribute it to spoke locations throughout each region. He said Moderna's vaccine, with its less-stringent storage needs, could be distributed "directly to the point-of-dispensing facility, versus having the hub-and-spoke model."
Providence's distribution model takes into account the needs of the health system's rural hospitals and their communities.
"We strategically placed ultracold freezers in certain rural locations," said Jennifer M. Hissam, regional executive director and chief pharmacy officer for Providence in Oregon. "We also identified freezer and refrigerator capacity early on ... and, if needed, purchased those for rural locations also."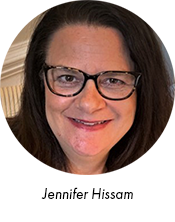 Hissam said logistics teams worked with individual facilities to ensure those that needed freezers had adequate space and electrical power.
"Most of those freezers require 20 amps, and we had to do some upgrades to our electrical panels and things like that," Skafi added.
Pfizer's vaccine will reportedly ship with dry ice in thermal containers that can keep the product viable for up to 10 or 15 days with dry ice replenishment and adherence to storage protocols.
Montgomery said dry ice management is an important component of AdventHealth's COVID-19 vaccination plan. He said the organization has identified dry ice vendors, procured specialized dry ice storage bins, obtained sensors for temperature monitoring during transit, and even purchased toaster-sized machines that can produce small amounts of dry ice for limited use.
Montgomery said AdventHealth worked with one of the organization's food purveyors to obtain dry ice and consulted with a wholesaler about how to safely handle, transport, and store the substance.
A fact sheet from the Occupational Safety and Health Administration provides basic information about safely working with dry ice.
"We know more about dry ice now than we ever wanted to know," Montgomery quipped. "We even got down to what gloves do we need to handle the dry ice and these vials coming out of this dry ice, because they're going to be -70. And then we're figuring out ... the thaw process. So we're kind of waiting on Pfizer ... to give us some information."
AdventHealth and Providence are communicating with public health officials who will determine how vaccine stocks will be allocated and identify priority groups for vaccination, such as first responders and frontline healthcare workers (ASHP has developed principles for COVID-19 vaccine distribution, allocation, and mass immunization).
"We're working as a health system, but we're getting guidance in each state on what we'll be doing," Montgomery said. "We'll get what [vaccine] we can and get it out to the first responders and those people at the highest risk as best we can."
He added that in regions where AdventHealth maintains a large presence, the organization hopes to participate in upcoming campaigns to vaccinate the general public.
Early vaccine supplies may be a mix of products with different dosing schedules. Each administered dose must be tracked, and systems must be in place to ensure, for products with a two-dose schedule, that patients receive the correct vaccine for the second dose at the indicated interval.
Hissam said Oregon's statewide vaccines registry system will manage the timing and distribution of initial and second doses of COVID-19 vaccines.
For example, she said, "once we vaccinate a caregiver ... with the first dose of the manufacturer's vaccine, the state registers that caregiver with that brand of the vaccine, and then the state will ship the second dose of the vaccine. So we are not planning to withhold half of the vaccine back for that second dose."
Hissam said each vaccination clinic site will need to establish cleaning and disinfection procedures and develop protocols to ensure safe distancing before, during, and after vaccine administration.
"It's a much larger process than a flu vaccination clinic," she said.
She added that performing walk-throughs and getting input from multidisciplinary teams on the vaccination site is critical for identifying how to safely and efficiently route vaccinees through the site.
With hospitals nationwide straining against an ever-increasing surge of COVID-19 patients and the possibility of influenza outbreaks, decisions on how to staff vaccine administration clinics are challenging.
Montgomery said AdventHealth is casting a wide net to identify vaccinators.
"We are looking at nursing, pharmacists, that are vaccine certified. In some states, pharmacy techs are allowed to vaccinate," he said. "So we're looking at that as well from a manpower side. And we have some urgent care centers, too. We haven't quite figured out where they fit. They may be an option as well."
Hissam said Providence is connecting with its health plan to coordinate caregivers who can help administer COVID-19 vaccines. Other clinicians, including pharmacists, pharmacy residents, and nursing students, will also administer vaccines.
"When we started looking at how to vaccinate, the amount of vaccinations we're going to need to give, we realized that we could not pull from our core staffing, especially with nurses," Hissam explained. "Providence has a strong residency program. Our pharmacy residents will be participating in the vaccination sites, either as a vaccinator or as a site coordinator. Our residents are excited about the opportunity to serve our caregivers and community in this capacity."
Trinh added that everyone involved in the pandemic response, including the upcoming vaccination campaign, is making history.
"This is a great opportunity for us to serve in a once-in-a-lifetime event," he said.
For more information and free tools regarding the pandemic, including the Assessment of Evidence for COVID-19-Related Treatments, visit ASHP's COVID-19 Resource Center and the COVID-19 Community at ASHP Connect.
[This news story will appear in an upcoming issue of AJHP.]
Posted December 3, 2020