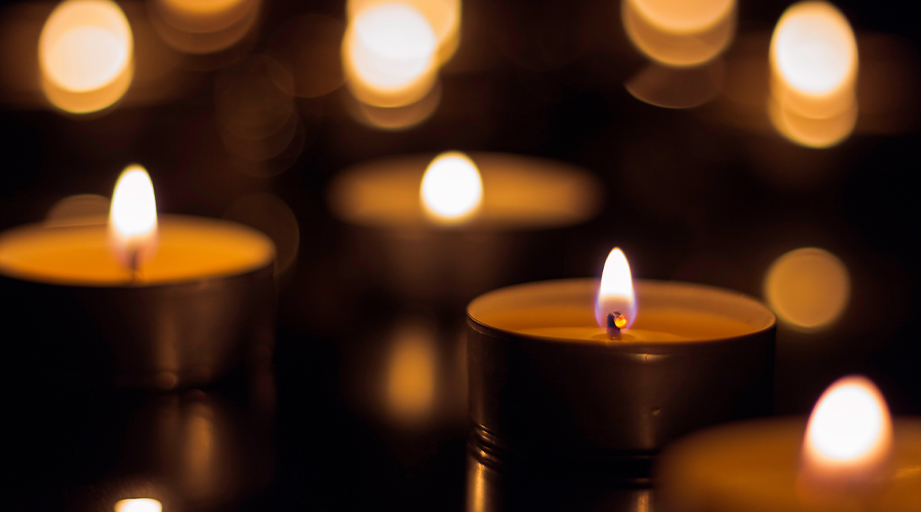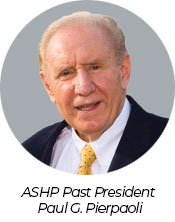 Paul G. Pierpaoli, who served as ASHP president during 1984–85, died Dec. 17 in Hilton Head, South Carolina, after a long struggle with Parkinson's disease. He was 82 years old.
"Paul was a lifelong close personal friend and mentor to me early in my career and was someone who very early on encouraged me to continue to increase my involvement in ASHP," said ASHP Chief Executive Officer Paul W. Abramowitz. "He was someone who inspired others to achieve their full potential, and he believed deeply in the vital roles pharmacists play as patient care providers and leaders. Paul touched and enhanced the lives of many pharmacy leaders throughout his career, and his contributions to patient care and pharmacy practice will be with us forever. We will miss having Paul in our lives, and our thoughts and prayers are with his family and his many friends around the world during this time of loss and remembrance."
Pierpaoli began his professional career in 1962 at the National Institutes of Health (NIH) Clinical Center in Bethesda, Maryland, where he spent two years as assistant to the chief pharmacist. During his time there, Pierpaoli started a departmental drug information newsletter and also established a centralized intravenous admixture service for the hospital — a novelty at the time.
Twenty-two years and several career moves later, he was appointed director of pharmacy services at Rush-Presbyterian–St. Luke's Medical Center and professor of pharmacology at Rush Medical College in Illinois. He served there for 14 years before being selected as senior vice president for pharmacy practice at McKesson Medication Management, a position he held until 2006.
Pierpaoli's academic accomplishments include dozens of publications in AJHP and other journals and an extensive list of speaking engagements over more than four decades.
His early career was influenced by hospital pharmacy legend and mentor Donald E. Francke, who was director of pharmacy at University of Michigan Hospitals when Pierpaoli was there completing a pharmacy residency and master's degree program.
Pierpaoli's involvement with ASHP began when he was recruited as a contract writer for the American Hospital Formulary Service, producing drug monographs while also working at NIH. He served on ASHP's Board of Directors during 1980–83 and was subsequently elected president of the organization.
He was the 1995 recipient of ASHP's Harvey A.K. Whitney Lecture Award, and he received many other professional honors during his career.
Pierpaoli was born April 11, 1938, to Gaspare Pierpaoli and Olga (Rocchetti) Pierpaoli, first-generation immigrants from Italy who made their home in Providence, Rhode Island. He was the first member of his family to complete high school, college, and graduate school.
Pierpaoli earned a bachelor's degree in pharmacy in 1960 from the University of Rhode Island and a master's degree in pharmacy in 1962 from the University of Michigan's Rackham School of Graduate Studies.
In a 2011 oral history created for the ASHP Foundation, Pierpaoli cited his work with pharmacy residents as among his most fulfilling experiences. He described residency training as a journey of self-discovery and called his role in the process uplifting and satisfying.
During his retirement, Pierpaoli enjoyed spending time with his family, volunteering in his community, and following his passion for music, sculpture, and cooking.
Pierpaoli is survived by his wife of 59 years, Arlene (Ottiano) Pierpaoli; his sons, Paul and Steven; and four grandchildren. In lieu of flowers, the family has requested that those who wish to honor Pierpaoli's memory consider a donation to Volunteers in Medicine, 15 Northridge Dr., Hilton Head Island, SC 29926.
A full obituary for Pierpaoli will appear in an upcoming issue of AJHP.
Posted December 22, 2020