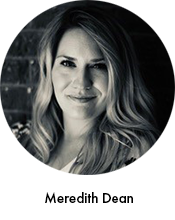 Less than a year into her pharmacy residency, taking five-seat bush planes followed by sled rides to deliver medication has become less of a novelty and more a part of the job for Meredith Dean, who recently went viral as part of an all-female healthcare team delivering and administering COVID-19 vaccines to Inupiaq villages in Alaska.
Dean, who grew up in Tennessee, is a PGY-1 pharmacy resident at Maniilaq Association in Kotzebue, Alaska; she recently appeared on Good Morning America to share her experience with the COVID-19 vaccine rollout in areas 30 miles north of the Arctic Circle.
"It's been surreal because this is just my job," Dean said. "People find it's fascinating, and it's an experience I don't take for granted."
Dean is a part of a team that cares for residents of 11 villages in northwest Alaska. COVID-19 vaccine delivery, with its storage and handling requirements, poses challenges made all the more complex in remote areas. During one trip to deliver and administer vaccine, the team on duty composed of a doctor, two nurses, and a pharmacist — all women.
"We realized we were the first all-female team to go out, and we just thought that in and of itself was kind of neat," Dean said.
The significance of her experience soon began to sink in. She appeared on national television, an experience that required her to wake up at 3 a.m. local time to talk to Good Morning America anchor Michael Strahan about her job and the challenges faced by healthcare workers in Alaska.
"I was just grateful for the opportunity to be able to put our region on the map and elevate women in medicine," Dean said. She added that she has since heard from young women who reached out to thank her for the example she is setting – a development that she also calls "surreal."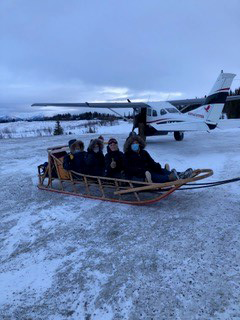 Dean had known she was in for a grueling day because they'd be delivering and administering the vaccine to resident in three villages in one day. The vaccination team regularly flies to various villages, each with its own runway, and are met by local community health aides who pick up the team in all-terrain vehicles, snowmobiles, or even sleds, depending on the terrain and weather conditions.
Once the team reaches the local clinics, they set up and begin to administer the vaccine to those who are eligible. Cell phones aren't reliable, so local health staff radio to villagers that it's time to go get vaccinated. The day that Dean was part of the all-female team (along with physician Katrine Bengaard and nurses Heather Kenison and James Austin V), they had chartered a bush plane and their pilot warned them they may not be able to fly back home due to weather conditions. In -15 degree conditions, the team continued with its COVID-19 vaccine efforts, with Dean in charge of preparing vials for vaccinations.
"Some of the villages have been hit pretty hard by the pandemic," Dean said. "It's been quite challenging. We have a phenomenal group of pharmacists who work together as a team to come up with solutions, which has been kind of the best part of this whole experience."
Dean, who is currently in her inpatient rotation, said the work can be difficult, but rewarding.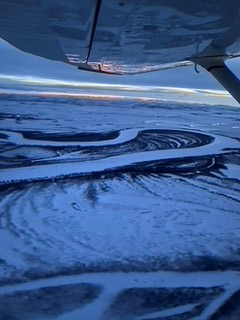 "It was already hard just because we're in such a remote location in Kotzebue alone," Dean said. "Getting the meds out to patients is more of a challenge because of the isolation and the weather, and you add the pandemic into that. … Your creativity and out-of-the-box thinking is really put to the test."
That creative thinking was required in one village, where the team learned there was a 92-year-old elder who was unable to get to the vaccination site.
"I had to figure out how we were going to get that vaccine to her. … I had to craft some kind of storage system for our doctor and nurse so [the nurse] could carry it with her and make sure it was a stable temperature," Dean said.
She fashioned a small storage container using an old lunchbox and a protective envelope for one of the nurses to carry and "they were able to get it to her, and she did great," Dean said.
Dean said working through the pandemic has brought the interdisciplinary team at the hospital even closer as they continue to rely on each other. And with the arrival of vaccines, she has felt the gratitude of Inupiaq villagers firsthand.
"To experience the appreciation that our patients have for us, kind of braving a lot to get that vaccine there for them, it's been … I don't know, I'm kind of speechless to be honest with you," Dean said. "I had one particular patient who got a little emotional showing his appreciation and how grateful he was. He ended up taking off his St. Christopher medallion and giving to give it to me.
"And I think it finally came full circle and hit me then how hard it's been as a healthcare worker, how stressful it's been. Sometimes as a healthcare worker, you put your mental health on the back burner. And you keep just chugging along because that's our job. But that's why I got into healthcare, because it gives me purpose."
Posted January 26, 2021