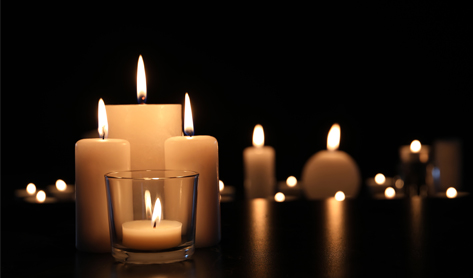 Joy Plein, professor emeritus at the University of Washington (UW) School of Pharmacy and a pioneer in the field of geriatric clinical pharmacy, died Feb. 19 at the age of 95.
"For 48 years, Joy was the heart of the UW School of Pharmacy," stated pharmacy school Dean Sean Sullivan in a Feb. 22 announcement. "Everyone who knew her felt her deep commitment to excellence in education, practice and research. She forever changed the field of pharmacy practice, and her passion has inspired generations of pharmacists and researchers."
William H. Campbell, former dean of the University of North Carolina Eshelman School of Pharmacy and longtime friend of Plein, called her a fierce advocate for equal opportunities for women in academia.
"She paved the way for generations of [strong] women faculty to reshape and energize our profession," Campbell said. "Joy was also a fierce advocate for pharmacy's role as a full partner in optimizing geriatric pharmacotherapy. Every time a pharmacist improves the quality of a geriatric patient's care, Joy's legacy will be affirmed."
UW Professor Beth Devine said she was privileged to share a close mutual friendship with Plein and called it an honor to carry on her legacy.
During Plein's memorial service, Devine praised her friend's kindness, generosity of spirit, thoughtfulness, tenacity, loyaly, and other traits that made her special.
Plein was born Nov. 10, 1925, in Logan, Utah, to Harvard Tarry and Claire Barber Bickmore. She was named Ellen Joy Bickmore at birth but known to all as Joy.
She earned a bachelor's degree in pharmacy from Idaho State University in 1947 before moving on to UW, where she earned a master's degree in pharmacy in 1951 and a Ph.D. in pharmacy in 1956. She married UW pharmacy professor Elmer Plein in 1952.
Joy Plein began her academic career teaching pharmacotherapeutics to nursing students at Seattle Pacific College before becoming a full-time associate professor of pharmacy at UW in 1972. She was named full professor two years later.
The Pleins collaborated academically, notably teaming up to develop UW's clinical pharmacy program, with a focus on geriatrics. They presented some of their early work at ASHP's educational institutes. Their joint publications in AJHP included The Hospital Pharmacist as Educator, a 13-page report that appeared in the November 1968 edition of the journal. Joy Plein also wrote drug monographs for AHFS.
The Pleins in 1973 developed the pharmacy school's first course in nursing home pharmacy, which led in 1986 to the establishment of the Certificate Program in Geriatric Pharmacy Practice.
ASHP Past President and former UW faculty member Marianne Ivey said the certificate program was a labor of love that epitomized Joy Plein's persistence and dedication.
"When she thought something was the right thing to do, she would work on it until it became reality," Ivey said.
Elmer Plein retired from UW in 1977. After his death in 1994, Joy Plein retired, but she remained deeply engaged with the university and committed to her passion for geriatrics.
In 2016, with support from Plein, the university established the UW Plein Center for Geriatric Pharmacy Research, Education and Outreach — home to the certificate program in geriatric pharmacy, which is now named after the Pleins. The center's goals include integrating geriatrics concepts throughout the Pharm.D. curriculum program and interprofessional teaching; advancing and disseminating research in geriatrics; and promoting the safe use of medications in older adults.
Plein was honored in 2017 with the university's Distinguished Retiree Excellence in Community Service Award. The announcement of the award praised Plein's leadership at the pharmacy school and her work with local organizations and retirement communities to improve elder care and enhance training opportunities. UW noted that after retiring, Plein continued to serve on more than a dozen committees and boards dedicated to improving the quality of life for older adults.
Plein was the 1995 recipient of the UW School of Pharmacy's special award for Excellence in Interdisciplinary Geriatrics Teaching and Service. Idaho State University awarded Plein the President's Medallion in 2004 and the Distinguished Alumnus Award in 2010.
She was the 2001 recipient of the George F. Archambault Award from the American Society of Consultant Pharmacists.
Plein's survivors include brother-in-law Wayne Goff of Palm Springs, California and his family; niece Susan Bickmore and spouse Chun Wong of Minneapolis, Minnesota; nephew David Bickmore and spouse Teri of Midland, Michigan; and niece Kathy Bickmore and spouse Nina Bascia of Toronto in Ontario, Canada.
Friends of Plein who wish to honor her memory with a gift may make a donation to the Plein Center for Geriatric Pharmacy Research, Education and Outreach.
[This news story will appear in an upcoming issue of AJHP.]
Posted April 15, 2021