 Oregon Health & Science University (OHSU) pharmacist Emily Skogrand remembers the event that awoke her compassion for patients with substance use disorders.
Skogrand was reviewing the chart of a young woman who had been admitted multiple times for serious complications of substance use. The patient had been near death from endocarditis about a month before but recovered. Now, she was back in the intensive care unit.
Skogrand initially looked down on the patient for repeating the behavior that had nearly killed her just weeks before. But after reading a brief chart note about a traumatic experience in the patient's past, Skogrand started to see how that incident shaped the young woman's life.
"This young lady was my age, she had a seemingly similar upbringing to me ... and then this one horrific thing occurred to her, and she has to live with that every day," Skogrand explained. "And I just thought, what I would do if I were in a similar situation; could I have gone down the same path? And that humanized the disease to me."
Jeffrey Bratberg, clinical professor of pharmacy at the University of Rhode Island (URI), said clinicians shouldn't be surprised when people turn to substance use to dull the pain of past traumas. But he said it's wrong to blame these people for their suffering.
"Just treat them as human. Treat people as people," he said.
At OHSU, that philosophy is embedded in the Improving Addiction Care Team (IMPACT) project, which created a comprehensive, collaborative model for the care of patients with substance use disorders. After her own change of heart, Skogrand began working with the IMPACT team to bring a pharmacists' perspective to the care of these patients.
She said IMPACT's efforts have led OHSU Hospital to develop order sets and protocols for the treatment of substance use disorders and enact policies ensuring clinicians are aware of treatment options and resources to help these patients.
Culture change is also happening throughout Oregon after the implementation of a 2020 ballot measure that decriminalized the personal possession and use of small quantities of controlled substances and made it a misdemeanor, rather than a felony, to possess larger quantities of drugs.
Measure 110, which went in to effect in February, reduces the penalty for possession of small amounts of controlled substances to a $100 fine. Alternatively, the person may choose to complete a health assessment at an addiction recovery center. The initiative also establishes grants to fund comprehensive screening and community-based services for the treatment of substance use disorders.
Skogrand said her biggest hope in the early days of the decriminalization initiative is that it reduces stigma that patients face from the medical and pharmacy community.
"Hopefully, this initiative just makes it more apparent that [substance use disorder] is a disease, and we should treat it like any other disease," she said. She also hopes the initiative will lead hospitals to normalize the care of patients with substance use disorders and make clinicians more comfortable with helping these patients by prescribing lifesaving medications like buprenorphine and methadone.
Although the initiative doesn't specifically fund pharmacy programs, Skogrand said it fosters a culture where pharmacists and other clinicians are more responsive to patients' needs, even if they're not ready to quit substance use.
"We can still have the conversations that say, 'Sounds like you're not ready right now. But what can we do to make it safer for you? Let's get you some naloxone, let's get you some clean syringes,'" she said.
URI's Bratberg likewise lamented the stigma that people who use drugs face in a society that glamorizes the casual use of alcohol — a substance that kills nearly 100,000 people each year, according to the National Institute on Alcohol Abuse and Alcoholism.
Bratberg said when drugs are described as "illicit," that word conveys a moral and legal judgment against the person who uses the drugs.
Bratberg said Oregon's decriminalization measure is a great approach to reducing stigma.
Rhode Island hasn't decriminalized the possession of controlled substances, but the state has prioritized overdose prevention and access to medications for opioid use disorder (MOUD). And Bratberg said pharmacists are making important contributions to the effort, through Medication Maintenance Therapy in Community Pharmacy Settings (MATPharm), a National Institute on Drug Abuse-funded study involving researchers from Lifespan and URI.
The Phase 2 study compares MOUD delivered in a community pharmacy with usual care MOUD — also provided by a pharmacist — in 250 patients diagnosed with opioid use disorder. Study participants receive buprenorphine–naloxone or naltrexone, and the primary study outcomes are engagement and retention in MOUD and relapse into drug use. The study is expected to run through July 2022.
Bratberg said the community pharmacy model streamlines care for people with an urgent need for lifesaving medications.
He said the study initially involved maintenance therapy alone. But after federal regulations eased during the COVID-19 pandemic to allow telehealth visits to replace in-person patient assessments, the study protocol was expanded to include buprenorphine induction therapy.
"We've had 30 people that we've done inductions with since January of 2021," Bratberg said.
He noted that the study's care model is in tune with the state's broad collaborative pharmacy practice law, which allows qualified pharmacists to initiate and modify therapy when working in conjunction with a physician. In this case, the collaborating physician holds a federal X waiver that permits the practitioner to prescribe, dispense, and administer MOUD outside of opioid treatment program settings.
"We're still trying to figure out what works for who. But we've got, in some ways, a bigger toolbox" to help patients, Bratberg added.
According to the Centers for Disease Control and Prevention, more than 81,000 people in the United States died of a drug overdose in the 12-month period ending in May 2020 — an all-time high that doesn't yet capture the extent of an expected COVID-19-fueled increase in deaths.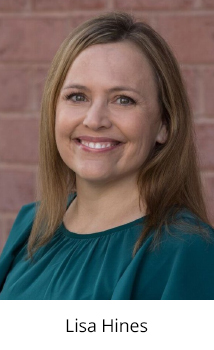 Lisa Hines, chief quality and innovation officer at the Pharmacy Quality Alliance, called the opioid crisis "the epidemic within the pandemic."
Hines participates in working groups for the National Academy of Medicine Action Collaborative on Countering the U.S. Opioid Epidemic. ASHP is also a member of the collaborative, which recently released a proposed research agenda for ending the epidemic.
Hines said pharmacists have great opportunities to conduct research to help stem the opioid crisis. She said potential focus areas could include telemedicine, opioid tapering protocols — and the social determinants of health that perpetuate the opioid crisis.
Hines said the worsening opioid crisis "has really highlighted the ethnic and racial disparities, the importance of social determinants of health and access to care."
Bratberg urged pharmacists to think about research projects that bring MOUD to people in a way that they want to receive it, thus preventing needless deaths from overdoses.
He also emphasized that a growing body of research identifies structural racism as a key pillar of the opioid epidemic, which he said is really a public health and public policy crisis.
"Our current drug laws are flawed, disproportionately enforced, and are part of structural racism. We have to address structural racism if we're going to address drug use," Bratberg said. "We need to take the criminal justice system out of it, and we need to provide help."
Visit ASHP's Opioid Management Resource Center for practice guidelines, educational materials, and tools that can help patients affected by substance use disorder.
[This news story will appear in an upcoming issue of AJHP.]
Posted June 21, 2021