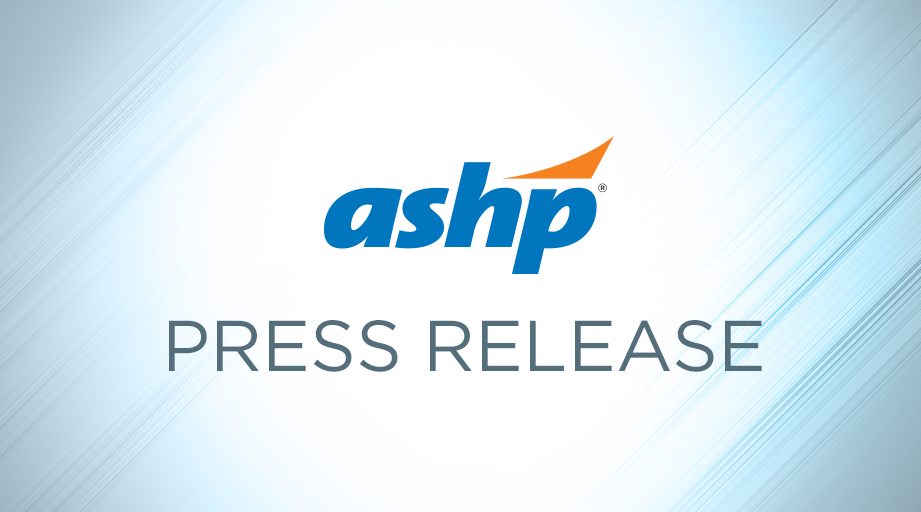 Collaboration to advance continuous learning in ways that improve human health
ASHP announced today its participation in the newly formed CEHp Partners' Council. Designed by the Alliance for Continuing Education in the Health Profession (Alliance) and including thirteen fellow healthcare education organizations, this formal collaboration will cultivate a community of peer educational associations who strive to improve continuing education within and across the health professions to meet the ever-changing needs of health care providers and their patients. The Council hopes to foster a culture that prioritizes supporting CPD professionals and furthering the field of CPD in the health professions as a whole.
"The Partner's Council will promote the values of collaboration, thought leadership, service and volunteerism," stated Alliance President, Rebecca DeVivo, MPH, MSW, CHCP. "All of the participating partners have unique perspectives and expertise that can benefit the entire community. By working together, we can make sure that our collective audience has the education and resources they need, while also looking ahead to the future of our profession together."
Founding organizations of the Partners' Council represent the diversity of the community including the following national, regional, and interprofessional organizations:
Alliance for Continuing Education in the Health Professions (Alliance)
Academy of Managed Care Pharmacy(AMCP)
American Academy of Family Physicians (AAFP)
American Academy of PAs (AAPA)
American Medical Association (AMA)
American Society of Health-System Pharmacists (ASHP)
Association for Family Practice PAs and NP (AFPPANPA)
Association for Nursing Professional Development (ANPD)
American Medical Writers Association (AMWA)
Society for Academic Continuing Medical Education (SACME)
Colorado Alliance for Continuing Medical Education (CACME)
Illinois Alliance for Continuing Medical Education (IACME)
Mid-Atlantic Alliance for Continuing Medical Education (MAACME)
Southern California Medical Education Council (SCMEC)
Texas Alliance for Continuing Medical Education (TACME)
In addition to developing and promoting networking and education sessions across events and platforms to engage each organization's membership, the CEHp Partners' Council will assemble quarterly to identify and address larger strategic opportunities or challenges in the field of healthcare CPD as a whole.
Visit the CEHp Partners' Council website for more information on this new collaboration.
About ASHP
ASHP represents the collective voice of pharmacists who serve as patient care providers in hospitals, health systems, ambulatory clinics, and other healthcare settings spanning the full spectrum of medication use. The organization's nearly 58,000 members include pharmacists, student pharmacists, and pharmacy technicians. For 79 years, ASHP has been at the forefront of efforts to improve medication use and enhance patient safety. For more information about the wide array of ASHP activities and the many ways in which pharmacists advance healthcare, visit ASHP's website, ashp.org, or its consumer website, SafeMedication.com.
About the Alliance for Continuing Education in the Health Professions (Alliance)
The Alliance is a member community of more than 1,400 continuing professional development colleagues who share and implement best practices across healthcare settings and professions, validating the value and impact of continuous learning. Founded in 1975, the Alliance's mission is to promote best practices in continuing professional development by empowering the community of health education professionals. For more information about the Alliance, visit www.acehp.org.
Posted July 14, 2021