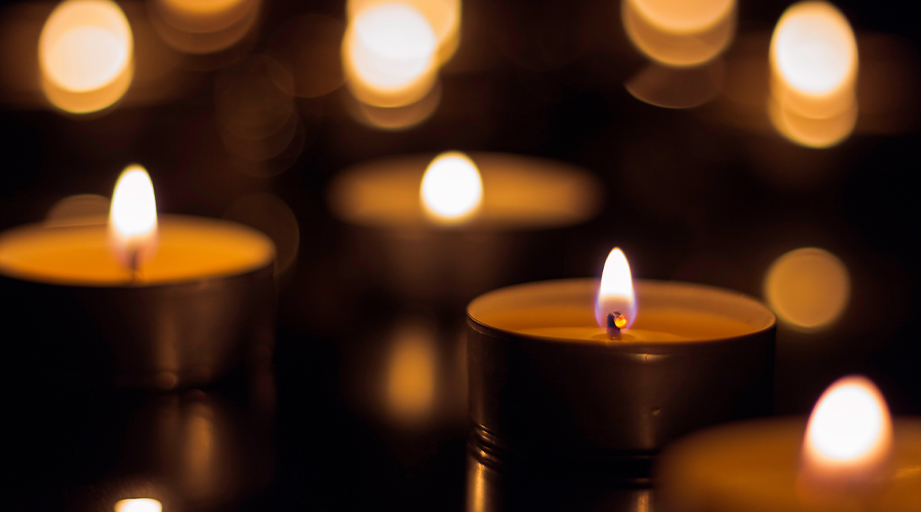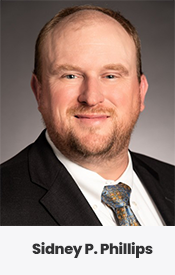 Sidney Paul Phillips, administrative director of pharmacy at Memorial Hermann TMC in Houston, Texas, died unexpectedly July 2. He was 46 years old.
Phillips is remembered for his love of family, his kindness, and his sense of humor.
"He was a friend, colleague, and mentor for so many," said Curtis Petty, director of pediatric pharmacy services at Children's Memorial Hermann Hospital. "His dedication to quality, high reliability, and patient care were a standard that we should all strive for every day."
Petty recalled visiting Phillips's office and being asked by his friend to look at the photo of a young cancer patient on the office door.
"He said to me, 'If anyone forgets why we do what we do, please have them look at that picture,'" Petty said. "It was always about the patient."
Binita Patel, vice president of pharmacy services for Memorial Hermann Health System, said the biggest marks Phillips left on the department were in the areas of patient safety, the customer experience, and implementing best practices. She said she greatly misses "his desire to challenge the norm."
Phillips was a strong leader and devoted advocate for the pharmacy profession. He served a term as president of the Texas Society of Health-System Pharmacists (TSHP) in 2016–17 and represented the state in ASHP's House of Delegates.
"He wanted to make Texas pharmacy better," said Sarah Lake-Wallace, director of pharmacy for TIRR Memorial Hermann and 2020–21 TSHP president.
Lake-Wallace said Phillips regularly attended state pharmacy board meetings and was "a constant presence at our political action committee events and was willing to do just about anything — including making fun of himself — to help those efforts."
Lake-Wallace said Phillips was also a leader in TMC's COVID-19 vaccination program. She said he managed the organization's initial vaccine supply and supported clinics that vaccinated more than 36,000 people — all in addition to his regular duties.
She said she already misses Phillips's opinions and sense of humor.
"I miss being able to reach out and banter ideas with him. He loved pharmacy and challenged others to be their best," she added.
A Texan down to his boots, Phillips was born Feb. 15, 1975, in Lubbock, to Joe William and Florene (Robertson) Phillips. The family grew cotton and raised cattle, and those roots gave Phillips a lifelong love of ranch life.
Phillips received his Pharm.D. degree from Texas Tech University Health Sciences Center (TTUHSC) in 2001. He completed a pharmacy practice residency at St. Luke's Episcopal Hospital and Texas Heart Institute in 2002, followed by a residency in management at Cardinal Health. He earned a master's degree in business administration from the Jack Welch Management Institute in 2015.
After completing his residencies, Phillips worked at Trinity Medical Center in Dallas, Texas. He then spent five years as operations director for Cardinal Health in Ponder, Texas, before being promoted to the organization's regional director of pharmacy practice. In 2012, he joined the staff of Baylor Scott & White Health in Dallas, serving for three years as director of pharmacy and then as system director of pharmacy.
He came to Memorial Herman TMC as administrative director of pharmacy in 2018. In addition to his managerial work, he precepted student pharmacists and residents during their pharmacy practice administration rotations.
Phillips was a founding member of the TTUHSC Jerry H. Hodge School of Pharmacy Alumni Association and the 2007 recipient of the alumni organization's Excellence in Leadership award. He served a term as president of the alumni association in 2013.
In 2020, Phillips was the keynote speaker for the Gulf Coast Society of Health-System Pharmacists residency graduate celebration. The event took place virtually because of the COVID-19 pandemic.
He is survived by Cheri, his wife of 22 years; son Jude and daughter Johanna; mother Florene; and sister Christy Jo.
[This news story will appear in an upcoming issue of AJHP.]
Posted August 13, 2021