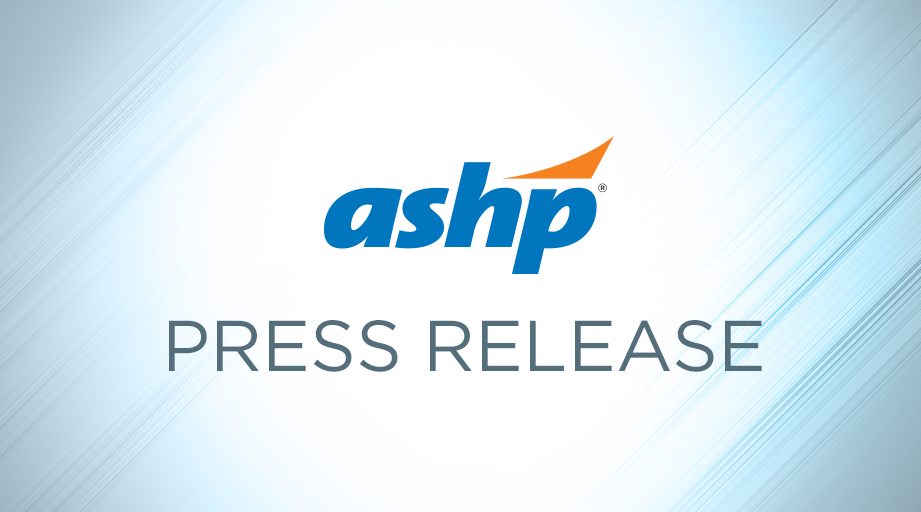 Chief Pharmacy Officer Recognized for Advocacy Efforts to Improve Medication Safety
BETHESDA, Md. —Rita Shane, Pharm.D., FASHP, FCSHP, vice president, chief pharmacy officer and professor of medicine at Cedars-Sinai Medical Center in Los Angeles, will present the 2021 William A. Zellmer Lecture. A virtual award ceremony and lecture will take place on October 5.
ASHP established the William A. Zellmer Lecture in 2010 in collaboration with the ASHP Foundation. The award honors Zellmer's contributions to policy development, advocacy, planning, and communications during his career with ASHP. The lecture is given by a distinguished individual who has demonstrated exceptional leadership in advancing healthcare-related public policy that has improved the safety and effectiveness of medication use through the engagement of pharmacists.
Shane's extensive contributions to the scientific literature have been influential in raising the awareness of state and national healthcare decision-makers about the critical role that pharmacists play as patient care providers. She was a co-investigator in two research studies that, in 2007, led to the approval of Tech-Check-Tech regulations by the California Board of Pharmacy.
In 2018, Shane co-authored Senate Bill 1254 with California State Senator Jeffrey Stone. The legislation signed by former Governor Jerry Brown requires pharmacy staff to obtain medication lists for high-risk patients upon admission.
A prolific author, Shane has over 100 peer-reviewed publications to her credit, including the Vizient Pharmacy Network High-Value Pharmacy Enterprise framework published in AJHP and a multicenter study of medication errors recovered by emergency department pharmacists published in the Annals of Emergency Medicine. She has made more than 200 presentations at local, state, national, and international meetings.
Active in state and national pharmacy groups, Shane has served on numerous professional committees, including the ASHP Council on Administrative Affairs, the Commission on Goals, and the Women in Pharmacy Leadership Steering Committee. She was chair of the California Society of Health-System Pharmacists (CSHP) task force that established the CSHP Practitioner Recognition Program, a member of the CSHP Commission on Goals, and the California Hospital Association Medication Safety Committee. She represented ASHP on the American Hospital Association Health Professions Committee, the National Quality Forum Patient Safety Advisory Committee, and the Joint Commission Hospital Professional Technical Advisory Committee.
Shane has been recognized numerous times for her contributions to pharmacy practice and her passion for the profession. She is a Fellow of ASHP and CSHP and the 2019 recipient of the Institute for Safe Medication Practices Lifetime Achievement Award. She has received the ASHP Board of Directors Honorary Membership and Distinguished Leadership awards, CSHP Pharmacist of the Year and Lifetime Honorary Membership awards, the John Webb Lecture Award, the ASHP Distinguished Service Award, and the Harvey A.K. Whitney Lecture Award. In 2013, she was listed among the "50 Experts Leading the Field of Patient Safety" in Becker's Hospital Review.
About ASHP
ASHP is the collective voice of pharmacists who serve as patient care providers in hospitals, health systems, ambulatory clinics, and other healthcare settings spanning the full spectrum of medication use. The organization's nearly 58,000 members include pharmacists, student pharmacists, and pharmacy technicians. For 79 years, ASHP has been at the forefront of efforts to improve medication use and enhance patient safety. For more information about the wide array of ASHP activities and the many ways in which pharmacists advance healthcare, visit ASHP's website, ashp.org, or its consumer website, SafeMedication.com.
Posted September 13, 2021