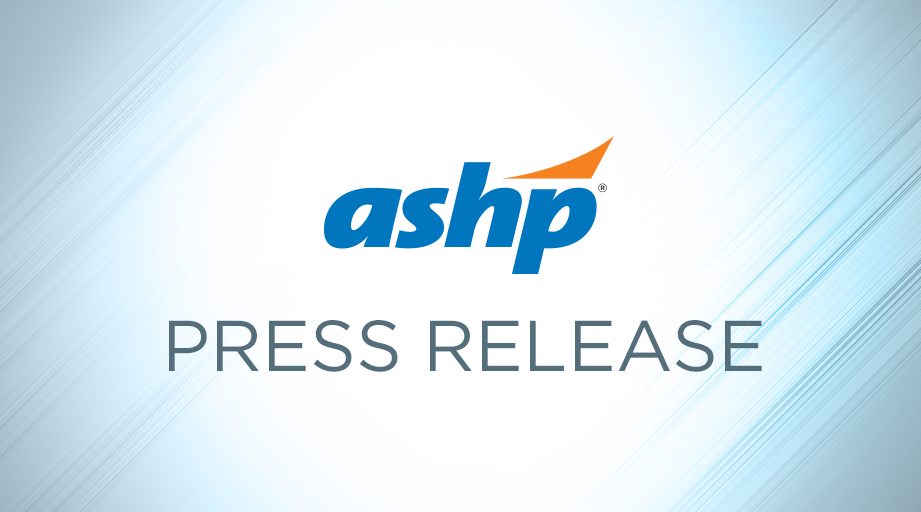 ASHP joins APhA, ASCP, NASPA, and NCPA to question why the agency is not allowing COVID-positive patients to get critical, timely treatment from their local pharmacist.
Washington, DC – The American Pharmacists Association (APhA), American Society of Consultant Pharmacists (ASCP), American Society of Health-System Pharmacists (ASHP), National Alliance of State Pharmacy Associations (NASPA), and the National Community Pharmacists Association (NCPA) today issued the following statement in response to the FDA's decision to authorize the Pfizer COVID-19 oral antiviral but specifically prevent pharmacists from writing the prescriptions:
"The Food and Drug Administration's decision to grant an emergency use authorization (EUA) for the first COVID-19 oral treatment is a welcome development in the fight against COVID-19. However, FDA created an unnecessary hurdle for access to this important new treatment option.
"Pharmacists have ordered and administered nearly 200 million doses of the COVID-19 vaccines and vast numbers of COVID-19 tests. They have immunized more Americans than any other category of health care provider, and they have been instrumental in the success of the COVID vaccine program. It makes absolutely no sense to restrict their ability to help patients rapidly mitigate the severity of COVID-19 symptoms just as the most aggressive strains of the virus to date are driving up hospitalizations and fatalities across the country.
"The federal government has already authorized pharmacists to order and dispense oral therapeutics under the PREP Act. The FDA's authorization nullifies that authority with no explanation or justification.
"Pharmacists are educated, trained, and able to assess patients in accordance with clinical guidelines for appropriate use of these more convenient COVID-19 treatment options. The oral antivirals are most effective when taken early in the infection. Time is of the essence. Requiring patients to make an appointment with another prescriber just to get a prescription that their pharmacist will fill adds time, cost, and inconvenience but most concerning of all, it could cause hospitalizations and even deaths. The ability of pharmacies to be a one-stop shop for testing, patient assessment, ordering, and dispensing would be a game-changer for timely access to these needed treatments—just as it has been for the administration of COVID vaccines."
About ASHP
ASHP is the collective voice of pharmacists who serve as patient care providers in hospitals, health systems, ambulatory clinics, and other healthcare settings spanning the full spectrum of medication use. The organization's 58,000 members include pharmacists, student pharmacists, and pharmacy technicians. For 79 years, ASHP has been at the forefront of efforts to improve medication use and enhance patient safety. For more information about the wide array of ASHP activities and the many ways in which pharmacists advance healthcare, visit ASHP's website, ashp.org, or its consumer website, SafeMedication.com.
About the American Pharmacists Association
The American Pharmacists Association is the only organization advancing the entire pharmacy profession. Our expert staff, and strong volunteer leadership, including many experienced pharmacists, allow us to deliver vital leadership to help pharmacists, pharmaceutical scientists, student pharmacists, and pharmacy technicians find success and satisfaction in their work, while advocating for changes that benefit them, their patients, and their communities. For more information, please visit www.pharmacist.com.
About American Society of Consultant Pharmacists
ASCP is a membership association that represents pharmacists, pharmacies, health care professionals, and students serving the unique medication needs of older adults. ASCP is an international organization with members located in all 50 states, Puerto Rico, and 12 countries. The society's mission is to promote healthy aging by empowering pharmacists with education, resources, and innovative opportunities.
About National Alliance of State Pharmacy Associations
The National Alliance of State Pharmacy Associations (NASPA), founded in 1927 as the National Council of State Pharmacy Association Executives, is dedicated to enhancing the success of state pharmacy associations in their efforts to advance the profession of pharmacy. NASPA's membership is comprised of state pharmacy associations and over 70 other stakeholder organizations. NASPA promotes leadership, sharing, learning, and policy exchange among its members and pharmacy leaders nationwide.
About National Community Pharmacists Association
Founded in 1898, the National Community Pharmacists Association is the voice for the community pharmacist, representing nearly 19,400 pharmacies that employ approximately 215,000 individuals nationwide. Community pharmacies are rooted in the communities where they are located and are among America's most accessible health care providers. To learn more, visit www.ncpa.org.
Posted December 22, 2021