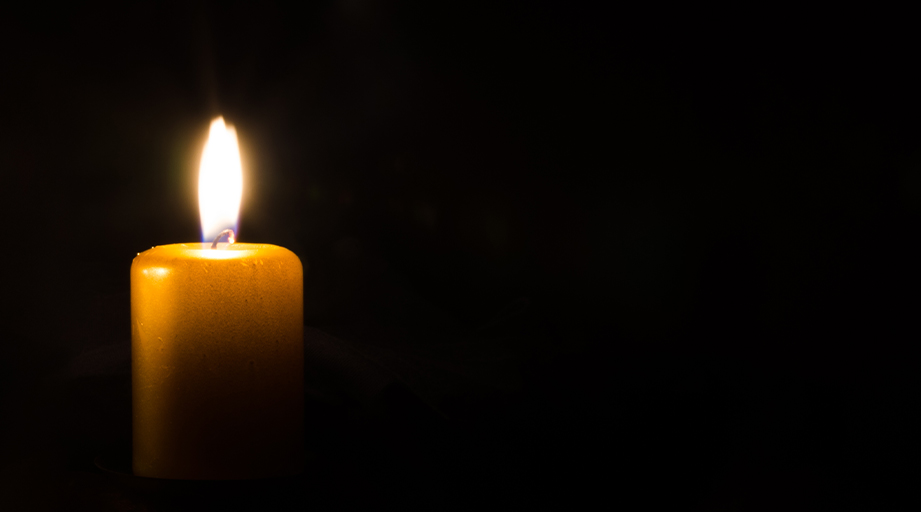 Captain Kevin Richard Dermanoski, retired pharmacist with the U.S. Public Health Service (PHS) Commissioned Corps, died recently at his Cologne, New Jersey, home. He was 65 years old.
"Kevin made a real difference during his PHS service," said retired Rear Admiral Richard J. Bertin. "He was of immense help to me in my roles as director of commissioned personnel and as chief pharmacist officer, and his commitment and loyalty to our mission were legendary. He will no doubt be mourned by hundreds of PHS pharmacists."
Dermanoski's work included assignments with the Office of the Surgeon General and the Food and Drug Administration (FDA), where he served as a liaison to ASHP and other pharmacy, nursing, and medical professional organizations.
"I had the pleasure of working with Kevin while he was at the FDA," said Kasey K. Thompson, ASHP chief operating officer and senior vice president. Thompson was early in his 22-year career at ASHP when he first met Dermanoski.
"Kevin made a positive and lasting impression on me," Thompson said. "He was a hardworking and dedicated federal official who knew how to work with associations and others in the private sector to truly improve public health and patient safety. He was a very kind, generous, and trusting colleague and friend, and he will be missed."
Retired ASHP Chief Executive Officer Henri R. Manasse Jr. remembered Dermanoski as a dedicated, highly professional colleague and a good friend to ASHP whenever the organization needed to bring issues before FDA.
"He would always facilitate appointments with various people, including the commissioner," Manasse said. "He always wanted to ensure that the voice of ASHP could be heard in its connection with government agencies."
Dermanoski was born Jan. 8, 1956, and public service was in his blood. His father, John Paul Dermanoski, was a career U.S. Navy officer, and his mother, Margaret Mary (Buoy) Dermanoski, served during the second world war as a member of a U.S. Naval Reserve's Women Accepted for Volunteer Emergency Service unit. The couple met and married at the Philadelphia Naval Shipyard and later settled in Galloway Township, New Jersey, where they raised Kevin and his siblings.
Kevin Dermanoski attended Rutgers University in Piscataway, New Jersey, earning his bachelor's degree in pharmacy in 1979. He started his PHS career in 1979 as a staff pharmacist at the Staten Island Public Health Service Hospital in New York. In 1981, after a federal directive shuttered all PHS hospitals, Dermanoski left the Commissioned Corps to serve as director of pharmacy for the hospital, which was then in private hands.
In 1983, Dermanoski was briefly called to active duty at the PHS Indian Health Center in Fort Totten, North Dakota, where he filled in as acting chief pharmacist while the regular chief was away on a temporary assignment. The next year, Dermanoski permanently reentered PHS, relocating to the Rockville, Maryland, area and serving at FDA and the Office of the Surgeon General. He retired in 2003, having risen to the rank of captain in the Commissioned Corps.
Starting in 1988, while serving as a junior and then a senior staffing officer in the surgeon general's office, Dermanoski helped recruit and place pharmacists and other health professionals throughout the Commissioned Corps. During his decade as a staffing officer, he provided career development guidance and counseling, often on his own time, and gave his friendship to all.
Retired Rear Admiral Art Lawrence said Dermanoski singlehandedly created the documentation that established modern professional pay levels for PHS pharmacists and supported the recruitment of pharmacists into the Commissioned Corps.
"It was top-notch work," Lawrence said. "Kevin understood pharmacy better than anybody else, including me. And he represented pharmacy. And that's what he lived for. Kevin was a pharmacist's pharmacist."
Lawrence worked closely with Dermanoski when the nation was responding to the Sept. 11 and anthrax terror attacks and the emergence of the West Nile virus. He said that despite the intense pressure on the Commissioned Corps at that time, Dermanoski remained focused on the mission.
"He was always polite and respectful. I never heard him say a negative word about anyone," Lawrence said. "To work with him was a pleasure, because he would listen and he would take direction."
Richard S. Walling, retired rear admiral and chief pharmacist officer for the Commissioned Corps, described Dermanoski as a valued colleague who was devoted to the service.
"His contribution is exemplified in the many officers that he helped throughout their careers to become exceptional corps officers," Walling said.
One of Dermanoski's key professional responsibilities was the expansion and revitalization of the Commissioned Officer Student & Externship Program (COSTEP), an initiative that supports undergraduate and graduate students in health professions who are interested in a career in the Commissioned Corps.
He also served as codirector of FDA's experiential program for student pharmacists, 12 of whom became active duty PHS pharmacists at the agency during the program's first 18 months of operation.
Dermanoski spent decades honing his voice for pharmacy and for national service. While at Rutgers, he was student representative to the state board of pharmacy and editor of the pharmacy student newspaper. He later created a newsletter for the COSTEP program and served as editor in chief of PHS Pharmacy Information Memorandum, a newsletter whose readership included deans at all U.S. colleges of pharmacy.
He also spoke at pharmacy conferences and coauthored academic articles, including a 1997 report in AJHP describing the work and career outlook of PHS pharmacists.
Throughout much of his career, Dermanoski was active as a volunteer disaster response pharmacist in the PHS Office of Emergency Preparedness. He was part of the first group of PHS officers to receive the National Emergency Preparedness Award (1989) and the Field Medal Readiness Badge (1996).
While on assignment at the surgeon general's office, Dermanoski represented PHS in ASHP's House of Delegates. Manasse described the somber Sept. 11, 2001, meeting of delegates, when Dermanoski rushed in with the news that an airplane had just struck the World Trade Center in New York.
"That was my first inkling that something was going on," Manasse recalled.
Dermanoski received many honors and awards during his career, including recognitions from PHS, the Office of the Surgeon General, and Rutgers University.
At work and in his private life, Dermanoski was a passionate advocate for victims of domestic violence. He represented PHS on the Department of Defense Task Force on Domestic Violence and was on the Board of Directors of a New Jersey nonprofit organization that provides housing for victims of domestic violence.
Dermanoski is predeceased by his parents and his sisters, Barbara Ann Poucher, Emily (Nancy) Ann Dermanoski, and Joan Marie Dermanoski. He is survived by his brother John P. Dermanoski Jr.
A private family service is planned.
Posted January 4, 2022