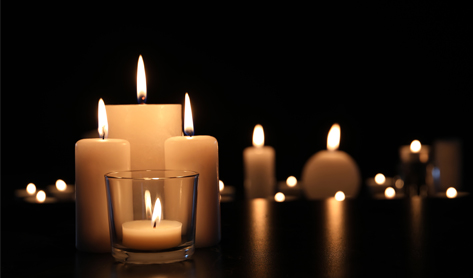 Timothy Stephen Fuller, collaborative practice trailblazer and longtime pharmacist–consultant for the Washington State Board of Pharmacy, died Jan. 17 at his home in Sequim. He was 75 years old.
Fuller was widely known for his research and advocacy on collaborative practice for pharmacists, an issue he championed during more than two decades of service with the pharmacy board. He was instrumental in establishing the nation's first collaborative model for pharmacists to administer vaccines, and he helped normalize the profession's role in providing emergency contraceptives and other drug therapies.
In 1996, Fuller and editor Christopher P. Barry published the Handbook of Collaborative Drug Therapy Management. The handbook became a national blueprint for pharmacists to expand the reach and practical autonomy of the profession through collaborative practice agreements.
"Throughout his career — as a pharmacy leader in hospitals and with the Washington Board of Pharmacy — Tim Fuller was committed to implementing cutting-edge solutions to optimize the medication-use process. His work to advance pharmacist–physician collaborative practice agreements in Washington state contributed to widespread adoption of these agreements across the United States and provided an essential foundation for pharmacist prescribing authority, as a component of comprehensive medication management, as we know it today," said ASHP Chief Executive Officer Paul W. Abramowitz. "I want to extend my sympathies to Tim's family and all those whose lives he touched."
Fuller was born July 31, 1946, to Walter and Alice Fuller of Seattle and lived most of his life in Washington state. He earned a bachelor's degree in 1969 from the University of Washington (UW) School of Pharmacy.
Upon graduation, Fuller accepted a commission in the US Public Health Service (PHS) and was detailed to the PHS hospital in San Francisco, California, as a pharmacy resident. He later transferred to South Dakota to work as a clinical and administrative pharmacist in the Indian Health Service, providing care for the Sioux Nation.
After five years at PHS, Fuller enrolled at the Ohio State University, where he completed master's degree and pharmacy residency program in 1974. He then spent a year at the University of Maryland and was recognized as clinical teacher of the year by the school of pharmacy.
He returned to UW in 1975, serving as assistant professor of clinical pharmacy and coordinator for clinical pharmacy at UW Medical Center. While at UW, he taught undergraduate classes, supervised student clerkships, developed experiential programs and courses, and drafted the school's first PharmD proposal.
ASHP Past President Marianne Ivey worked with Fuller at UW when he joined her, Gary Smith, and Wayne Kradjan on the pharmacy school's growing clinical practice team. Ivey said Fuller was known and honored throughout the state for his leadership on collaborative practice and for his generous friendship.
"He continued close friendships — some of which were lifelong — with his pharmacy colleagues and was known as a supportive and constructive listener," Ivey said. "He enjoyed getting together with friends for a round of golf and forays around western Washington for lunch with his much-enjoyed sports car."
In 1980, Fuller was named director of pharmacy and administrative director of the Seattle Poison Center at Children's Hospital and Medical Center. His accomplishments over a dozen years included the launch of a pediatric pharmacy computer system, operating room pharmacy, and pediatric drug formulary. He established a decentralized pharmacy staffing model for the medical center and created a pharmacy internship program.
In 1992, Fuller accepted a position as pharmacist consultant with the Washington State Board of Pharmacy. His contributions to the board and his state included shaping requirements for the pharmacy technician workforce and crafting regulations for electronic prescribing and the safe use of automated dispensing cabinets. He also established an externship program with the board for student pharmacists at UW and Washington State University.
Susan Teil Boyer was a clinical staff pharmacist at UW Medical Center in 1975 when she first met Fuller.
"Tim has been a great friend and colleague for many years," Boyer said. She said Fuller supported her during her postgraduate education and later in her career, when they served together on the Washington State Society of Health-System Pharmacists (WSSHP) Board of Directors. The friendship continued when Boyer became a member and then director of the state pharmacy board, working with Fuller in his role as consultant pharmacist.
"Tim's many contributions to pharmacy inspired me throughout my career," Boyer said. "Tim will be missed."
Fuller retired from the pharmacy board in 2014 but remained active as an independent consultant.
Throughout most of his career, Fuller continued his close relationship with UW, serving for more than three decades as preceptor and adjunct professor. He was honored in 2018 with the UW Pharmacy Alumni Association Distinguished Alumni Award.
Fuller was recognized as an ASHP Fellow in 1995. He served as president of WSSHP and led the organization as it became part of the Washington State Pharmacy Association. He received distinguished service and pharmacist of the year awards from the state pharmacy organization.
In the January 2022 ASHP publication Letters for Your Next Act, Navigating a Purposeful Retirement, Fuller contributed an essay that described life events that shaped his view of pharmacy and his career path.
"I believe that pharmacy knowledge and skills can be applied in different settings, and as a result, my career included clinical pharmacy practice, administrative pharmacy practice, and academia," Fuller wrote. "Looking back, I have few regrets. Each position offered opportunity for personal growth and learning from mistakes."
Fuller's passions during retirement included golf, voice and dance lessons, and making a home of the house he and his wife, Karli Lyn (Bourne) Fuller, had built in 2019.
Fuller was predeceased by his father Walter, brother Mike, and stepfather Gene. He is survived by his wife Karli, mother Alice, sons Tyler and Kyle, stepchildren Alex, Erik, Paul, and Lyssa, grandchildren Tate, Natalie, Mia Kate, Jackson, Madeleine, and Felix, nephew Aaron, and niece Jessica.
Posted February 1, 2022