 Pharmacist-managed nasal screening for methicillin-resistant Staphylococcus aureus (MRSA) infection is helping hospitals cut the duration of vancomycin therapy by identifying patients whose treatment can be safely discontinued.
Elizabeth Lee, clinical pharmacist at Houston Methodist The Woodlands Hospital in Texas, is part of a team that conducted a pilot test of MRSA polymerase chain reaction (PCR) nasal screening for patients treated with vancomycin for suspected pneumonia or sepsis.
When the protocol was initiated in September 2020, vancomycin use at the community hospital averaged about 150 days of therapy per 1,000 patient-days. During the study period, the rate fell to about 100 days of therapy per 1,000 patient-days.
"Although we only gathered a couple months of data ... we did see a huge decrease in our vancomycin use," Lee confirmed. Lee and colleagues described the screening protocol in a poster session at the 2021 ASHP Midyear Clinical Meeting & Exhibition. Lee later said the screening program was so successful that it was rolled out across the health system.
"It's been a huge project for all of us within the Houston Methodist system," she said. "We were very proud and happy to be the pilot site."
The Centers for Disease Control and Prevention (CDC) classifies MRSA as one of 11 drug-resistant microbes that pose a serious public health threat. The agency estimates that MRSA infection caused about 323,700 U.S. hospitalizations and 10,600 deaths in 2017.
Vancomycin has long been a mainstay for the treatment of MRSA infection, and Lee said vancomycin therapy is often initiated by emergency department clinicians for the treatment of suspected MRSA infection. But continuing the therapy when it's not needed can result in kidney damage.
One of Lee's goals during the pilot project was to increase the number of patients whose vancomycin therapy was discontinued within 48 hours after a negative MRSA PCR screening test result. The 48-hour discontinuation rate was 97% when pharmacists ordered an MRSA PCR test and 70% when a pharmacist did not intervene — a statistically significant difference.
Lee said ordering the tests doesn't disrupt the pharmacy team's workflow.
"We are managing all vancomycins anyway, so it just takes one look to make sure that the patient meets the criteria," she said. "While we're [reviewing] vancomycin, we'll just go ahead and order an MRSA PCR swab."
She said that although the MRSA PCR tests aren't new, there's little published literature about pharmacists' use of the technology. And she noted that her community hospital's clinicians rarely ordered the tests before the pilot study took place.
"We thought it was a good opportunity to really showcase what we can do to impact patient care," Lee said of the pharmacy team's work.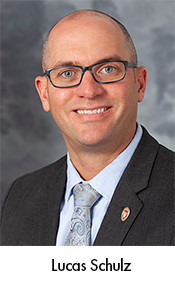 Lucas Schulz, clinical coordinator for infectious diseases at UW Health in Madison, Wisconsin, said the pharmacy department launched an MRSA PCR screening service about four years ago, after the health system confirmed the tests could be processed in-house at a reasonable cost.
The MRSA PCR tests usually return results within hours, in contrast to the three days needed for standard microbiologic testing.
"We're getting information much faster, and we're able to discontinue vancomycin sooner than we were in the past," Schulz said. "I don't think it's changed the number of patients we start on vancomycin, but it's certainly decreased their duration of vancomycin." He added that vancomycin use has fallen by more than half since the health system established the screening service.
UW Health uses MRSA PCR testing for swabs collected from the nares, throat, and pooled axillae and groin to rule out resistant infections in patients hospitalized for pneumonia or skin and soft tissue infection. Schulz said nurses collect these and other samples during admission, and pharmacists assess the need for screening as part of the medication review process.
When patients are unable to produce an adequate sputum sample for microbiologic testing, UW Health pharmacists are authorized order the PCR tests to see if MRSA infection can be ruled out and vancomycin discontinued.
Schulz said MRSA has accounted for about 25% of the health system's positive S. aureus cultures over the past four years.
A positive MRSA PCR test result indicates bacterial colonization of the nasal passages or other test site. But studies suggest that the positive predictive value of the test for detecting serious infections is around 30–40%, making MRSA PCR unreliable for that purpose. A negative test result, however, is considered highly reliable.
"The value of the MRSA PCR really comes from the negative predictive value and knowing that there is not MRSA present in the upper airway, and then assuming that that is not going to be present in the lower airway," Schulz explained.
He said it's an ongoing challenge to educate clinicians not to continue vancomycin therapy solely on the basis of a positive MRSA PCR test result.
"Communication and education about the value of the test really is important," Schulz said. "You have to reiterate time and time again that it is the negative predictive value that is most important."
Schulz said about 10% of MRSA PCR tests for patients with pneumonia or skin and soft tissue infection come back positive. Although the results shouldn't guide therapeutic decisions, the data are useful for other purposes.
"The infection control group has found great value in this ... because we've identified patients who are colonized who we would have otherwise not known about. And those patients would historically have not been placed in isolation," Schulz said. "With our test, we are capturing more patients who would benefit from isolation and stopping the horizontal transmission of MRSA to other patients."
According to CDC, about a third of Americans harbor S. aureus in their nasal passages, and about 2% are colonized with MRSA. Although most people who are colonized with S. aureus don't become ill, they can spread the bacterium to others.
Schulz said the MRSA PCR screening service has helped the health system's pharmacists expand their scope of work and promote antimicrobial stewardship practices.
"It's a clear lab test result," Schulz said. "It makes it easy to speak up on rounds and say, 'We're treating this patient with vancomycin for pneumonia. The MRSA PCR test is negative. It has a high negative predictive value, can we discontinue vanco?' That's a very logical, straightforward recommendation."
Posted April 4, 2022