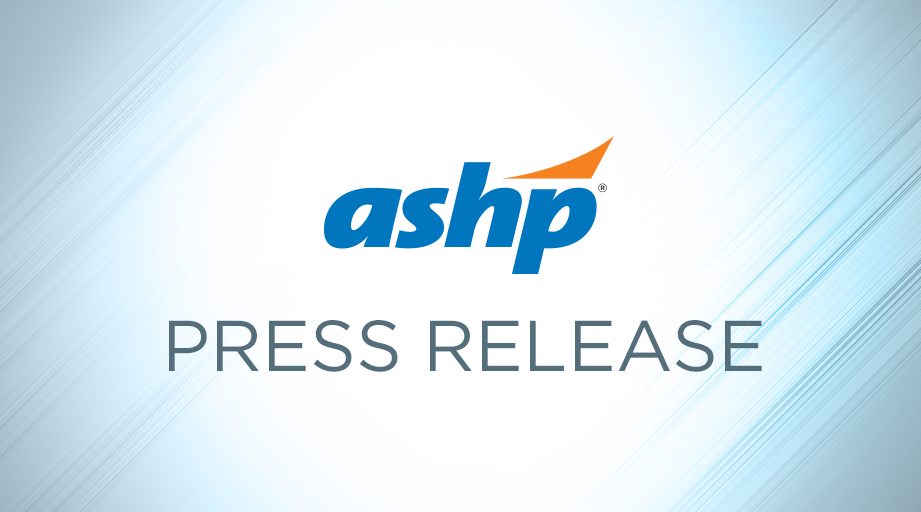 Supply Disruption of Sterile Injectable Drugs Cited as Major Problem by the American Society of Health-System Pharmacists
Nearly all pharmacists (99.7%) report that national drug shortages are affecting the delivery of healthcare, according to a new national survey of pharmacists from the ASHP (American Society of Health-System Pharmacists). Seven percent of respondents reported at least one shortage-related safety event causing at least temporary patient harm.
Pharmacists responding to the survey reported medication safety events most often involved the following drugs in short supply: prefilled dextrose syringes or other dextrose solutions, heparin, opioids, and antibiotics. "Even one negative patient impact due to drug shortages is too many," said Michael Ganio, PharmD, BCPS, FASHP, ASHP's senior director of pharmacy practice and quality. "Essentially every pharmacist in every health system and clinic is actively managing some shortage, especially for sterile injectable drugs and at the same time working to ensure those drug shortages do not jeopardize the care patients receive."
Survey respondents noted both clinical and operational changes implemented within the past six months to manage shortages. Clinical changes include switching to alternative drugs that might not be as effective or have additional side effects, converting from intravenous to oral dosage, or changing administration protocols. Operational modifications included changing products stocked for procedures and emergencies, purchasing vial sizes or concentrations not routinely stocked, centralizing inventory, and increasing on-site compounding of products.
"We are seeing supply chain issues across healthcare, but these survey results quantify the severity of drug shortages and true impact for patients and providers," Ganio said.
For nearly two decades, ASHP has led efforts to find solutions to minimize and prevent drug shortages. The organization works closely with officials in the Food and Drug Administration's Drug Shortages Program and collaborates with the University of Utah Drug Information Service to track drugs in short supply. The ASHP Drug Shortages Resource Center features recommendations for managing current inventory and, when available, recommendations for alternative therapies.
"Pharmacists are constantly working to find short-term solutions to these challenges, but we need long-term change," said Ganio. "We need more transparency in the manufacturing supply chain. ASHP, along with other healthcare organizations, is working to push for changes at the federal level, including new manufacturing practices that allow for continual production and less reliance on foreign manufacturers."
The full set of recommended changes from ASHP, the American Medical Association, American Society of Anesthesiologists, Association for Clinical Oncology, and the United States Pharmacopeia can be found in the report, Improving the Quality and Resilience of the United States Healthcare Supply Chain.
The survey, deployed in March 2022, includes responses from 345 respondents, with most working in hospital settings: community hospitals (54%), academic or university medical centers (21%), for-profit hospitals (8%), or critical access hospital (5%). The full survey results can be seen at ashp.org/shortage-survey.
About ASHP
ASHP is the collective voice of pharmacists who serve as patient care providers in hospitals, health systems, ambulatory clinics, and other healthcare settings spanning the full spectrum of medication use. The organization's more than 60,000 members include pharmacists, student pharmacists, and pharmacy technicians. For 80 years, ASHP has been at the forefront of efforts to improve medication use and enhance patient safety. For more information about the wide array of ASHP activities and the many ways in which pharmacists advance healthcare, visit ASHP's website, ashp.org, or its consumer website, SafeMedication.com.
Posted April 7, 2022