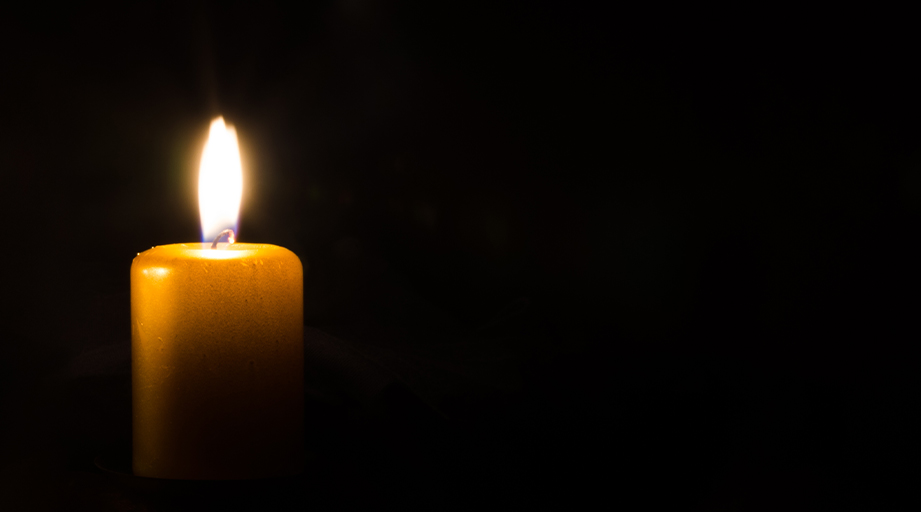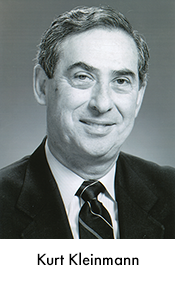 Kurt Kleinmann, who led the pharmacy department at Montefiore Medical Center in New York City for nearly three decades, died March 16, 2022, at age 92 years.
Kleinmann was regarded as a visionary leader and progressive pioneer in hospital pharmacy. He led Montefiore's pharmacy department from 1965 until 1994 — the year he received ASHP's Harvey A.K. Whitney Lecture Award. His forward-thinking Whitney award lecture emphasized the pharmacist's role as an accountable provider of pharmaceutical care that improves patients' lives in coordination with other members of the care team.
He was actively involved with ASHP throughout his career. He served on and chaired many ASHP committees, represented New York and Ohio in ASHP's House of Delegates, and was named an honorary ASHP member this year. He was also involved with state and local pharmacy organizations and served a term as president of what is now the New York State Council of Health-system Pharmacists (NYSCHP).
"Kurt Kleinmann overcame the despair of war and the tragic loss of his mother and sister during the Holocaust to become one of the most influential U.S. pharmacists of the 20th century," said ASHP Chief Executive Officer Paul W. Abramowitz. "His vision for advanced pharmacy practice — founded in his deep commitment to caring for others as he described in his 1994 Harvey A.K. Whitney address — was an exemplar for pharmacy leaders across the country. I want to express my deepest condolences to his wife Dianne, his sons, and his entire family."
NYSCHP Past President Marvin Lew worked alongside Kleinmann at Montefiore for many years and said his leadership helped make the pharmacy profession what it is today.
"Kurt was a forward-thinking practitioner who foresaw the direction of hospital pharmacy years in advance of others. He was an inspiration to hundreds of residents and practitioners whose lives he impacted upon in a positive manner," Lew said. "He was among the first to implement unit dose, satellite pharmacies, clinical pharmacists on the nursing units, and pharmacy services to outside health institutions."
Lew said Kleinmann was also a strong advocate for ASHP and NYSCHP, and he created opportunities for other pharmacists to engage with these organizations and promote the profession.
Beyond Kleinmann's contributions to pharmacy, his life story was remarkable. He was born January 14, 1930, in Vienna, Austria, to Fritz and Tini Kleinmann and was the youngest of their four children. The family was part of Vienna's large Jewish community during the Nazi occupation in 1938, and Kurt's father and elder brother were arrested in 1939 and sent to a series of concentration camps.
In 1941, 11-year-old Kurt emigrated to the United States as an unaccompanied minor to escape the horrors that would soon claim the lives of his mother and his sister Herta. The family's story is chronicled in Jeremy Dronfield's 2020 book, The Boy Who Followed His Father into Auschwitz: A True Story of Family and Survival.
In a 2021 interview, Kleinmann recounted the three years his mother spent trying to get her children out of occupied Vienna. He attributed his own escape to the generosity of Judge Samuel Barnet of New Bedford, Massachusetts, who sponsored Kleinmann's emigration and welcomed the young boy into his home.
"The family was really wonderful," Keinmann said. "These were the individuals that saved my life. If I had stayed in Vienna, I would have been killed, I'm sure."
Kleinmann attended high school in New Bedford and initially planned to be an aeronautical engineer and pilot, an aspiration that was thwarted by his intense dislike of his mechanical drawing class. He then switched his sights to pharmacy, earning a bachelor's degree in pharmacy from the University of Rhode Island in 1953.
After graduation, Kleinmann attended The Ohio State University in Columbus for a year, with the intent of pursuing a graduate degree. But he was drafted into the U.S. Army in 1953 and served for about two years.
After his discharge, Kleinmann worked as a retail pharmacist for a few months before accepting a pharmacy position at The Johns Hopkins Hospital in Baltimore, Maryland. At the time, the pharmacy department was led by Arthur Purdum, the first recipient of ASHP's Harvey A.K. Whitney Lecture Award. After two years, Kleinmann was promoted to supervisor of the hospital's compounding operation.
While at Johns Hopkins, Kleinmann was contacted by the St. Louis College of Pharmacy and Sciences and offered a residency position at the St. Louis Veterans Affairs Medical Center under Norman Hammelman. Kleinmann received a master's degree from the St. Louis College of Pharmacy and Sciences in 1959.
He then became pharmacy director at Grant Medical Center in Columbus, Ohio, where he established a pharmacy residency program in conjunction with The Ohio State University.
Kleinmann was recruited by Montefiore Medical Center and became director of pharmacy in 1965. One of his notable early accomplishments was the implementation of a standardized process for transmitting medication orders to the pharmacy. The project, which was described in a 1965 AJHP publication, allowed the hospital to better identify and avert dispensing and administration errors and limit medication losses.
After retiring from Montefiore in 1994, Kleinmann continued to work as a pharmacy consultant for about 15 years. He also maintained a faculty appointment for several years at the Arnold & Marie Schwartz College of Pharmacy and Health Sciences at Long Island University.
He said last year that pharmacy has been "a wonderful career" for him.
"I was there at the early developing stages of hospital pharmacy. So you were able to be an entrepreneur," he said.
Kleinmann's son James said his father's passions outside of pharmacy included sailing and skiing (he was a longtime member of the National Ski Patrol) and sharing stories to ensure that "we never forget" about the Holocaust.
Kleinmann is survived by his wife of 65 years, Dianne (Waldman) Kleinmann; sons James, Paul, and William; daughters-in-law Pam and Lara; and grandchildren, Max, Eli, Allyson and Theo.
Posted April 11, 2022