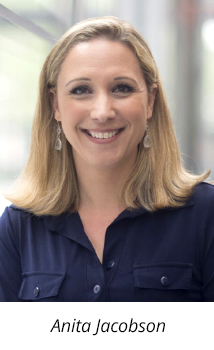 It's easy to go into a pharmacy in Rhode Island and walk out with a supply of the opioid reversal drug naloxone. But not enough people are doing so, says Anita Jacobson, clinical professor at the University of Rhode Island College of Pharmacy.
"People aren't taking the initiative to go in and ask for it," she said. "That's something they just don't do. It really has to be almost aggressively marketed to them."
Jacobson does her part to get naloxone where it's most needed by setting up tables during rural community events and offering the lifesaving reversal agent at no cost to people who stop by. The effort, initially funded through a rural opioid technical assistance grant from the federal Substance Abuse and Mental Health Services Administration, is part of the Community First Responder Program, which Jacobson has led since its launch in late 2019.
The program has distributed more than 6,500 naloxone nasal spray kits at "tabling events" and during in-person and virtual education programs. During the live events, Jacobson works alongside student pharmacists, nursing students, and others to educate community members about naloxone and teach them how and when to administer it.
"We just show up at a farmer's market or a rural event, or if they're having a festival or fair or a community event," Jacobson said. "We'll ask people, 'Would you like a Narcan [naloxone] kit?' or 'Would you like to upgrade your first aid kit?' And we'll talk to them."
Some of the conversations take place in rural CVS pharmacy parking lots, where Jacobson and her colleagues hold tabling events through an arrangement with the pharmacy chain.
"We've had people who say, ... 'I need a kit because I already reversed my girlfriend twice last week from an overdose,'" Jacobson said.
One memorable encounter involved a man who declined naloxone before entering the pharmacy, saying he had no use for the drug. But he stopped by the table on his way out and related that he lived with his son, who had survived an overdose a few days before. Jacobson said the father accepted a naloxone kit out of fear that his son might overdose again.
The program also gives naloxone to community members who use cocaine or other nonopioid street drugs that could be contaminated with illicit forms of fentanyl.
"It takes a lot of conversation and education that they are, in fact, at risk of dying from an opioid overdose even though they have never used heroin or they don't actively seek out those substances," Jacobson said. The program also distributes fentanyl test strips so that people can check their drug supply for the presence of the opioid.
A decade ago, Rhode Island led the nation in per capita illicit drug use and ranked among the top states for opioid overdose deaths. Countering the opioid epidemic has long been a public health priority for the state. Nevertheless, Rhode Island reported 437 deaths from accidental overdose last year, shattering the previous record of 384 deaths in 2020.
According to the Centers for Disease Control and Prevention (CDC), most U.S. overdose deaths involve opioids. Preliminary CDC data from 2021 indicate that overdose deaths nationwide exceeded 107,000, a 15% increase from the previous record set in 2020.
The federal response to the opioid epidemic coalesced in April with the release of the Biden administration's 2022 National Drug Control Strategy. The strategy emphasizes the importance of harm reduction practices such as making naloxone and drug test strips readily available and establishing syringe service programs.
"We are changing how we help people when it comes to drug use, by meeting them where they are with high-impact harm reduction services and removing barriers to effective treatment for addiction, while addressing the underlying factors that lead to substance use disorder head on," the document states.
Jacobson's Community First Responder Program tackles one of the important barriers to naloxone — the cost of the reversal agent. Community members who visit a tabling event or attend a live or online educational session receive naloxone in person or by mail, at no cost. The recipients must first provide limited and anonymous demographic information, including whether they previously reversed an overdose with naloxone and how the overdose victim fared.
Jacobson said people often say they can't afford the retail pharmacy cost of naloxone or even their insurer's copayment.
"That happens all the time," she said. She added that community members whose health insurance covers naloxone sometimes won't allow the pharmacy to submit a claim because they don't want the insurer to know about the purchase.
"I think they're in denial, and they don't want this to be something that they have to think about or need," Jacobson said. "They want to distance themselves from it because of stigma."
During a March 29 public workshop hosted by the Food and Drug Administration (FDA) and the Reagan-Udall Foundation for the FDA, University of Rhode Island College of Pharmacy Clinical Professor Jeffrey Bratberg said stigma is a huge barrier to getting naloxone where it's most needed.
"On our college campus, I have students asking for naloxone because they don't want their parents' insurance to know that they're purchasing it," Bratberg said. "The anonymity aspect is really essential."
Bratberg, an invited panelist at the workshop, praised Jacobson's program. He said other innovative approaches, such as making naloxone available from vending machines outside of pharmacies, can help get the drug where it's most needed.
The workshop participants also discussed how FDA approval of a nonprescription naloxone formulation could make the reversal agent more readily available to the public and to harm reduction organizations.
Nabarun Dasgupta, senior scientist at the University of North Carolina Gillings School of Global Public Health, said burdensome state regulations that require purchasers and dispensers of naloxone to obtain a Drug Enforcement Administration registration number or register as a wholesaler can prevent harm reduction groups from obtaining the reversal agent. Those barriers would presumably not apply to nonprescription formulations of naloxone.
Marta Sokolowska, associate director for controlled substances in FDA's Center for Drug Evaluation and Research (CDER), said manufacturers traditionally initiate the process to switch a product from prescription to nonprescription status. Before approving a switch, FDA requires the applicant to conduct a study demonstrating that the medication is safe and effective for self-administration as directed in the applicant's "drug facts" nonprescription product label.
"Manufacturers must show that consumers in the general population can understand how to use the product safely and effectively without the supervision of a healthcare professional," Sokolowska explained.
For naloxone, FDA took the unusual step of developing a model drug facts label that manufacturers can adapt for their own nonprescription product formulations. The product-specific labels must still undergo testing to satisfy FDA's safety and usability requirements.
CDER Director Patrizia Cavazzoni said no manufacturer has yet completed that process.
"Despite our efforts, naloxone is still a prescription-only drug," Cavazzoni said.
Sokolowska said cost may remain an access barrier if nonprescription naloxone formulations enter the market.
"We anticipate that the prescription-to-[nonprescription] switch could affect reimbursement for naloxone, as it may generally result in loss of reimbursement by healthcare insurers," Sokolowska said. She said FDA wants insight on this issue from federal agencies and payers.
Jacobson said she strongly supports switching naloxone to nonprescription status. To avoid shifting costs to patients, she said, states could mandate insurance coverage for nonprescription naloxone.
The initial federal funding for Jacobson's Community First Responder Program ends June 30. But she said funding from the state health department will allow the program to continue serving rural Rhode Island communities.
Jacobson said she's seeking additional grant funding to expand beyond state borders, and she is eager to help other states launch similar programs.
"We would love to help other states or colleges of pharmacy who are interested in following our model," Jacobson said. "We learned a lot over these last three years, that we can help people navigate some of the things that were barriers for us.
And so if there's other places that would like to model a similar type of program, I'd be happy to help them with making that happen."
Posted May 16, 2022