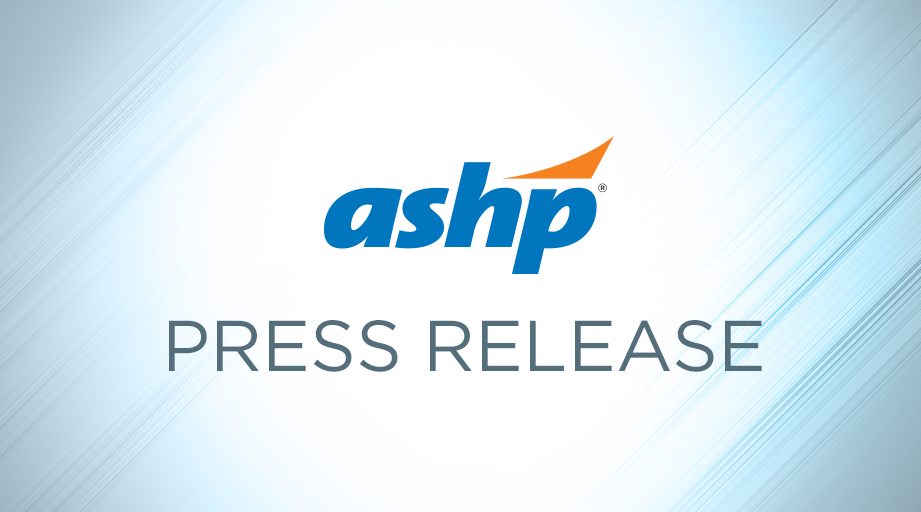 A new policy approved today by the ASHP (American Society of Health-System Pharmacists) Board of Directors asserts patients' rights to access comprehensive reproductive healthcare services, including care for pre-conception, conception, post-conception, and termination of pregnancies. The policy also affirms that healthcare workers should be free to provide needed care guided by their individual beliefs without fear of retribution.
The ASHP House of Delegates voted affirmatively on this policy as a New Business Item earlier this month during the organization's 2022 Summer Meetings & Exhibition in Phoenix. The policy was referred to the Board of Directors who conducted its due diligence and passed the policy "Access to Reproductive Health Services" as written.
The policy also addresses the long-standing disparities in access to and outcomes from reproductive health services in the United States, particularly for racial and ethnic minorities. These include disparities in contraceptive use, reproductive cancers, preterm deliveries, and maternal morbidity and mortality.
In light of the U.S. Supreme Court decision in Dobbs v. Jackson Women's Health Organization, ASHP is concerned by the implementation of laws in at least 13 states that severely limit access to reproductive health services and impose criminal, monetary, and professional penalties on clinicians, including pharmacists, providing these services. These state laws could hinder pharmacists' ability to care for patients with ectopic pregnancies or cancer diagnoses in pregnant patients. Patients may also have difficulty accessing medications used off-label as abortifacients that have other clinical uses due to provider fears around legal liability for prescribing or dispensing these medications.
ASHP is monitoring the implementation of these laws, as well as similar laws being considered and will support its state affiliates to oppose legislation that jeopardizes pharmacists' ability to provide reproductive healthcare for their patients.
The new policy, "Access to Reproductive Health Services," reads as follows:
To recognize that reproductive healthcare includes access to and safe use of medications; further,
To recognize that reproductive health services include pre-conception, conception, post-conception, and termination of pregnancies; further,
To advocate for access to safe, comprehensive reproductive healthcare for all patients, including historically underserved patient groups such as patients of color, those with limited means, and those living in rural areas; further,
To affirm that healthcare workers should be able to provide reproductive healthcare per their clinical judgment and their conscience without fear of legal consequence, workplace sanctions, social stigmatization, harassment, or harm.
About ASHP
ASHP is the collective voice of pharmacists who serve as patient care providers in hospitals, health systems, ambulatory clinics, and other healthcare settings spanning the full spectrum of medication use. The organization's more than 60,000 members include pharmacists, student pharmacists, and pharmacy technicians. For 80 years, ASHP has been at the forefront of efforts to improve medication use and enhance patient safety. For more information about the wide array of ASHP activities and the many ways in which pharmacists advance healthcare, visit ASHP's website, ashp.org, or its consumer website, SafeMedication.com.
Posted June 28, 2022