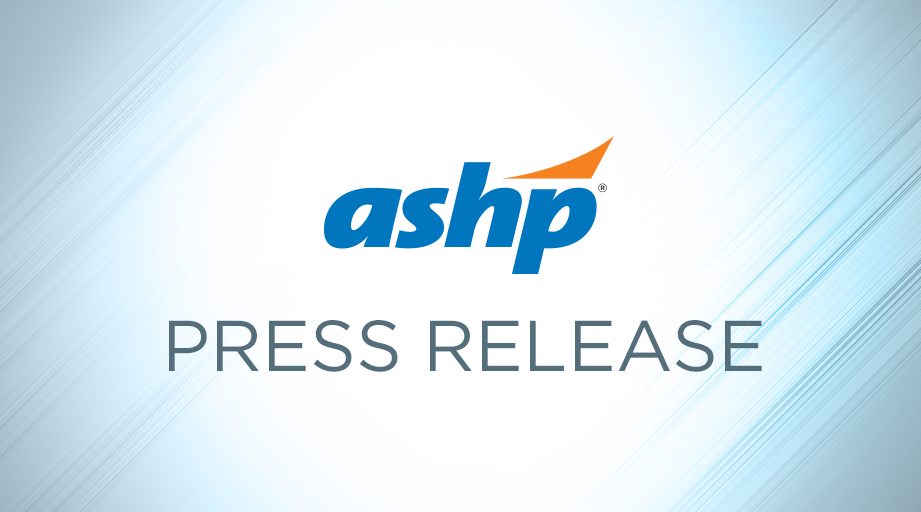 Today, ASHP, a founding member of the End Drug Shortages Alliance, announced that 93 organizations have joined the diverse coalition formed to address drug shortages in the United States. ASHP is also an advisory board member of the Alliance, which was launched in 2021 to provide a forum for key stakeholders to take strategic aim at one of healthcare's more pressing and enduring issues, drug shortages that disrupt patient care.
For nearly two decades, ASHP has led efforts to find solutions to minimize and prevent drug shortages. Recent activities include a March survey of pharmacists quantifying the severity of recent drug shortages and a 2021 joint report, Improving the Quality and Resilience of the United States Healthcare Supply Chain. The organization works closely with officials in the Food and Drug Administration's Drug Shortages Program and collaborates with the University of Utah Drug Information Service to track drugs in short supply. The ASHP Drug Shortages Resource Center features recommendations for managing current inventory and, when available, recommendations for alternative therapies.
"Drug shortages jeopardize patient safety and place considerable strain on pharmacists and other members of the healthcare team," said ASHP Chief Operating Officer and Senior Vice President and EDSA advisory board member Kasey K. Thompson, PharmD, MS, MBA. "ASHP is pleased to be a part of this important effort to help address and find solutions to the ongoing challenges associated with drug shortages. "
The End Drug Shortages Alliance was launched in late 2021 to bring together industry stakeholders, including providers, group purchasing organizations, manufacturers, distributors and other industry thought leaders and champions. Efforts will focus on improving access to medications through greater transparency across market participants, leading to improved quality manufacturing of medications and production of additional supply.
"We are grateful to have ASHP join the alliance to end drug shortages," said Eric Tichy, division chair of pharmacy supply solutions for Mayo Clinic, who serves as the Chair for the Alliance advisory board. "Collaboration among organizations strengthens our ability to improve the quality of life for patients that rely on these medications. Together, we can make a difference."
Learn more at www.EndDrugShortages.com.
About ASHP
ASHP is the collective voice of pharmacists who serve as patient care providers in hospitals, health systems, ambulatory clinics, and other healthcare settings spanning the full spectrum of medication use. The organization's more than 60,000 members include pharmacists, student pharmacists, and pharmacy technicians. For 80 years, ASHP has been at the forefront of efforts to improve medication use and enhance patient safety. For more information about the wide array of ASHP activities and the many ways in which pharmacists advance healthcare, visit ASHP's website, ashp.org, or its consumer website, SafeMedication.com.
About End Drug Shortages Alliance
The End Drugs Shortages Alliance is a collaboration of select health systems, supply chain, industry and other stakeholders including group purchasing organizations, manufacturers, distributors and other industry thought leaders dedicated to solving the pharmaceutical supply challenges that disrupt access to essential medications in the U.S. We prioritize initiatives focused on transparency, quality, redundancy and production of additional supply to achieve undisrupted access to essential medications for health care providers and patients.
Posted June 29, 2022