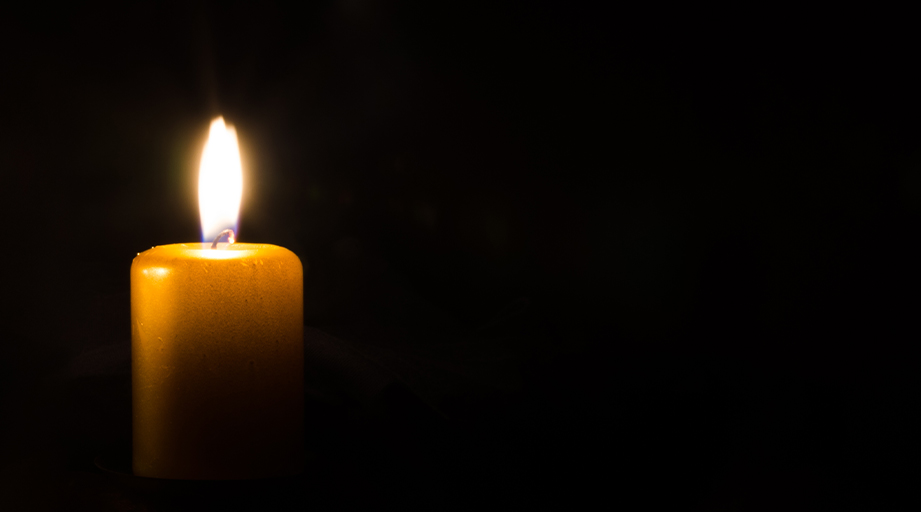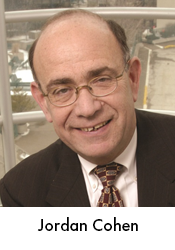 Jordan Lee Cohen, former dean of pharmacy at the University of Kentucky and the University of Iowa, died June 26 in Napa, California. He was 79 years old.
Cohen began his career as a clinical pharmacology researcher and later transitioned into leadership roles in pharmacy education that helped prepare pharmacists for changes in healthcare delivery.
ASHP Chief Executive Officer Paul W. Abramowitz called Cohen a visionary leader and a universally respected voice for pharmacy education.
"I was fortunate to work with Jordan for more than a decade at the University of Iowa," Abramowitz said. "I am one of many who relied on Jordan's professional guidance and also knew him as a warm and caring friend and mentor. My heart goes out to Jordan's wife, Jana, and their children at the loss of this extraordinary man."
Donald E. Letendre, dean and professor at the University of Iowa College of Pharmacy, described Cohen as a dedicated scholar and administrator and a beloved friend and colleague.
"Cohen was an honorable member of university leadership — profoundly entrusted by the healthcare and science communities," Letendre said in a statement. "He will be remembered by all for his generosity, passion, and inspiration."
Cohen was born Aug. 14, 1942, in Milwaukee, Wisconsin, and was a child of immigrants. His father, Irving Cohen, came to the United States from Winnipeg, Canada, and his mother, Ruth (Altman) Cohen, emigrated from Poland.
Cohen attended the University of Wisconsin, earning a bachelor's degree in pharmacy in 1965 and a PhD in pharmaceutics and analytical chemistry in 1969.
After receiving his doctorate, he joined the faculty of the University of Southern California (USC) as an assistant professor, spent a year as an associate professor at the Medical College of Virginia, and then returned to USC. By 1984, he was a full professor at USC, with research interests that included cancer, AIDS, and geriatrics therapy.
In 1988, Cohen moved on to the University of Kentucky, where he served as dean of the college of pharmacy. He left that position in 1999 after being named dean and professor of the University of Iowa College of Pharmacy, where his accomplishments included strengthening the pharmacy faculty through recruitment, leading the implementation of the PharmD program, and opening the Dale E. Wurster Center for Pharmaceutical Sciences.
In 2008, Cohen served as the University of Iowa's vice president of research. From 2012 to 2014, he was special assistant to the University of Iowa provost, specializing in science and mathematics education and translational science initiatives. Cohen's achievements in this position included partnering with a community college and local school districts to create a model for teaching science, technology, engineering, and math to high school students at the Regional Center at the University of Iowa.
Cohen served four years as the University of Iowa's representative on the National Institute for Pharmaceutical Technology & Education Board of Directors. He was appointed interim executive director of the institute in 2013.
Cohen served on ASHP's Commission on Credentialing. He is a past president of the American Association of Colleges of Pharmacy and past chair of the United States Pharmacopeial Convention Board of Directors. He is a fellow of the American Association of Pharmaceutical Scientists and the American Pharmacists Association (APhA) and was the founding president of APhA's Academy of Pharmaceutical Research and Science.
His awards and honors include the Osterhaus Medal for Lifetime Achievement from the University of Iowa College of Pharmacy, the APhA Hugo Schaeffer Award, the Iowa Pharmacy Association Robert Gibbs Award, the Kentucky Pharmacists Association Distinguished Service Award, and the University of Wisconsin Citation of Merit.
Cohen is survived by his wife of 50 years, Jana, and their children, Justin and Jamie. Donations in Cohen's memory can be made to the Go2 Foundation for Lung Cancer or Colorado Common Cause.
Posted July 8, 2022