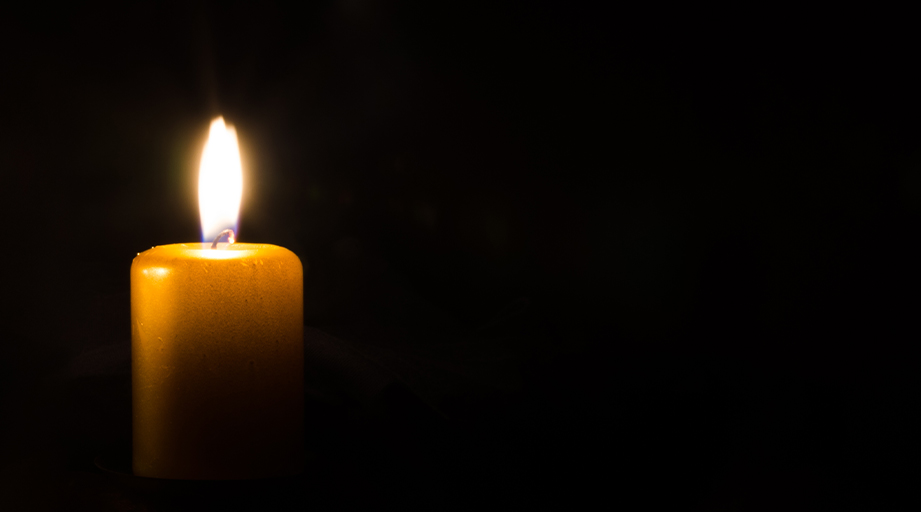 Michael Francis Powell, who led pharmacy programs in three states, died July 8 in Omaha, Nebraska. He was 72 years old.
Powell served for almost two decades as director of pharmacy and nutrition services at Nebraska Medicine, where he managed more than 250 staff members. He oversaw the integration of pharmaceutical care across the organization's delivery network and established clinical pharmacy services and residency and international training programs in conjunction with the University of Nebraska Medical Center College of Pharmacy.
Powell was active in state and local pharmacy organizations, and he had an enduring relationship with ASHP and AJHP. Several of his reports and writings appeared in AJHP, and he served for many years as a manuscript reviewer for the journal. He was also a grant reviewer for the ASHP Foundation.
Powell was the 2012 chair of the ASHP Section of Pharmacy Practice Managers and a member of the Council on Management. He was named an ASHP Fellow in 1994.
"Mike was an exceptionally forward-thinking pharmacist who made significant contributions to pharmacy education and practice," said ASHP Chief Executive Officer Paul W. Abramowitz. "He was also a mentor to young pharmacists, a warm and caring colleague, and a professional whose insightful opinions were always valued. My heart goes out to Mike's family and friends in this time of loss."
Powell was born January 29, 1950, in Xenia, Ohio, to Arthur and Erlise (LeBlanc) Powell. He earned a bachelor's degree in pharmacy from The Ohio State University in 1974. He completed a pharmacy practice residency program at the University of Maryland Hospital in 1976 and received a concurrent master's degree in pharmacy from the University of Maryland.
"I had the privilege to meet Mike in 1976 at the University of Maryland Hospital where he was a senior resident," said Stephen J. Allen, former chief executive officer of the ASHP Foundation. "Mike was a great mentor, leading by example and demonstrating his kind and thoughtful ways while always seeking excellence."
Powell quickly entered the ranks of pharmacy leaders, serving as assistant pharmacy director at Robert B. Green Memorial Hospital and Brady Memorial Clinics in San Antonio, Texas, from 1976 to 1979. His next leadership position was at the Health Care institute in Detroit, Michigan, where Powell worked for a year as associate director of pharmacy. He was then selected as associate director of pharmacy at Detroit Receiving Hospital and University Health Center, serving in the position from 1980 to 1986.
Powell returned to his native Ohio in 1986 to serve as director of pharmacy for The MetroHealth System, part of the Cuyahoga County Hospital System. He stayed in that position for 14 years. His accomplishments included the design and expansion of decentralized ambulatory care and inpatient pharmacy services, the modernization of drug distribution services, and the establishment of pharmacy residency programs.
In late 2000, Powell began 17 years of service at Nebraska Medical Center, starting as director of pharmaceutical and nutrition care. He was eventually promoted to executive director of pharmacy and nutrition care and also held the title of associate dean for hospital affairs at Nebraska Medical Center and the University of Nebraska Medical Center College of Pharmacy.
In 2019, Powell was named interim chief pharmacy executive of University of California San Francisco Health. The university selected a permanent pharmacy chief in 2000, allowing Powell to step down and semi-retire to Minden, Iowa, where he continued to work as a consultant.
Outside of his professional life, Powell was a lifelong baseball and softball fan, coach, and player, and he held leadership positions in local recreational ball leagues. He was also an avid bird hunter who raised and trained Brittanies to participate in his love for the sport.
Powell is survived by his wife of 46 years, Cecilia (Kerr) Powell; sons Joseph and Scot; daughters Sara (Biel) and Kristen (Carlson); six grandchildren; and brothers Scot and Daniel. He is predeceased by his sisters, Patrice (Brobeck) and Cheryl (Miller).
Posted July 26, 2022