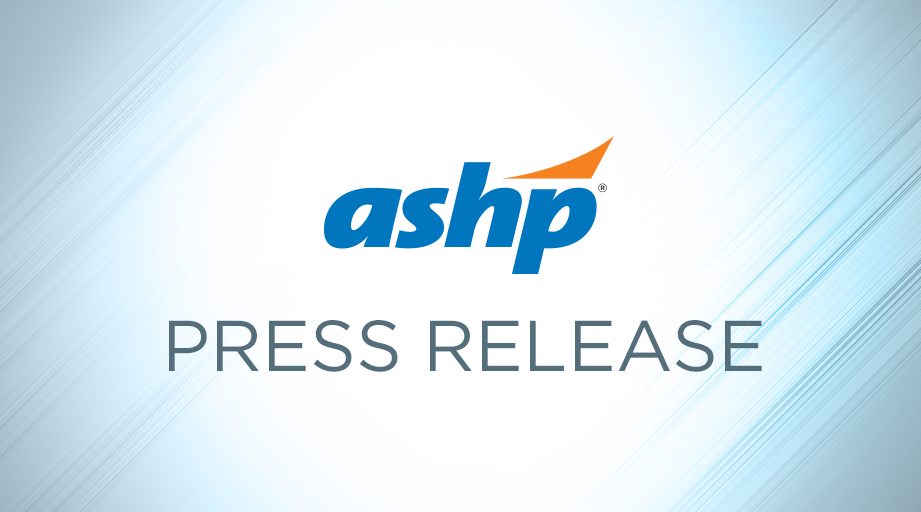 ASHP (American Society of Health-System Pharmacists) has named Saint Luke's Hospital in Kansas City, Missouri, (Saint Luke's) an ASHP Certified Center of Excellence ™ in Medication-Use Safety and Pharmacy Practice. The certification recognizes Saint Luke's pharmacy department's commitment to superior patient care. Saint Luke's is the second organization to achieve the recognition.
"Hospitals and health systems that achieve the ASHP Center of Excellence certification demonstrate a sustained commitment to excellence in pharmacy practice, medication safety, and overall pharmacy patient care services," said ASHP Chief Executive Officer Paul W. Abramowitz, PharmD, ScD (Hon), FASHP. "We are pleased to recognize the Saint Luke's team as an ASHP Center of Excellence in Medication-Use Safety and Pharmacy Practice for their exemplary work on behalf of patients. The culture, talent, teamwork, and engagement of the staff, particularly in developing the goals and initiatives of the department and health system, has resulted in an exceptional model of pharmacy practice."
Organizations pursuing designation as a Center of Excellence undergo a formal review process to assess performance in key areas, including patient care services, medication-use safety, and pharmacy operations. The pharmacy department's level of performance is evaluated using the ASHP Standard for Certification as a Center of Excellence in Medication-Use Safety and Pharmacy Practice. The standard reflects contemporary best practices in pharmacy for hospitals and health systems.
"Our pharmacy professionals play a critical role in our ability to provide the best possible care for our patients, and they strive for excellence every single day," said Jani Johnson, CEO of Saint Luke's Hospital of Kansas City. "I am incredibly proud that we are just the second hospital to receive this designation and am grateful to ASHP for recognizing our team with this honor."
Saint Luke's Hospital is the flagship facility in Saint Luke's Health System, which consists of 16 area hospitals and several primary and specialty care practices, and provides a range of inpatient, outpatient, and home care services. Saint Luke's has cared for Kansas City and surrounding communities for more than 140 years. Founded as a faith-based, nonprofit organization, its mission includes a commitment to the highest levels of excellence in health care and the advancement of medical research and education.
Saint Luke's was surveyed for the ASHP Center of Excellence certification December 14 – 16, 2021. The organization was recommended for certification by the ASHP Pharmacy Practice Accreditation Commission on May 24, 2022, and the ASHP Board of Directors granted the certification on June 11, 2022.
To learn more about the ASHP Center of Excellence certification, visit https://www.ashp.org/COE.
About ASHP
ASHP is the collective voice of pharmacists who serve as patient care providers in hospitals, health systems, ambulatory clinics, and other healthcare settings spanning the full spectrum of medication use. The organization's more than 60,000 members include pharmacists, student pharmacists, and pharmacy technicians. For 80 years, ASHP has been at the forefront of efforts to improve medication use and enhance patient safety. For more information about the wide array of ASHP activities and the many ways in which pharmacists advance healthcare, visit ASHP's website, ashp.org, or its consumer website, SafeMedication.com.
# # #
Posted August 10, 2022