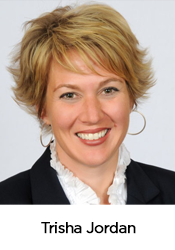 The federal government has authorized pharmacists to prescribe nirmatrelvir/ritonavir, or Paxlovid, for the treatment of COVID-19 — but there are pros and cons for health systems to weigh before establishing pharmacists as prescribers.
Trisha Jordan, chief pharmacy officer at The Ohio State University Wexner Medical Center, said that on the pro side, anything that expands her team's scope of practice is proof of concept of the profession's ability to take on advanced tasks that improve patient care.
"The con the pharmacists are worried about — and to some level the physician leadership — is that they know we can't take this all on," Jordan said. "We don't have the staff to evaluate all patients seeking care."
Jordan said her health system has reallocated pharmacists throughout the pandemic to position them where they're most needed. Most staff members are back to their usual pre-pandemic duties, but some pharmacists have been assigned to perform Paxlovid consultations for ambulatory care practices.
"We've carved out a little bit of time each day for the team to be able to look at these consults," Jordan said. She said the pharmacists "are still in their regular clinic; we've just changed the schedule to free somebody up to be able to review consults routed to the team."
Jordan said the health system generated 2,550 Paxlovid prescriptions from January through August, including about 1,000 written in July alone. Most prescriptions are routine and are handled by a physician, nurse practitioner, or physician assistant without a referral to the pharmacy team. Pharmacist consultations are reserved for patients with complex medication regimens or complicated medical conditions; about 50 consultations were conducted in July.
The Paxlovid consultations include an assessment of the patient's kidney function and risks for drug–drug interactions. Pharmacists may also contact the patient to fill in gaps in the medication history and confirm that the patient is eligible for the therapy.
Jordan said her team is able to handle consultations for the amount of Paxlovid allocated to the health system — for now.
"But if we go back into a big surge, I think we'll all have to buckle down again and shift," she said.
The health system's outpatient pharmacies have been receiving Paxlovid by allocation and dispensing it to patients since the product first became available. Jordan said the outpatient pharmacy staff has been integral to ensuring that patients receive Paxlovid during the recommended treatment window, but the pharmacists don't prescribe the product.
Instead of installing pharmacists as frontline prescribers of Paxlovid, the health system has focused on streamlining the consultation workflow. Jordan said the main roadblock to efficiency has been that after a pharmacist reviews and authorizes a prescription, the electronic medical record system kicks the request back to the initial prescriber for final approval. Jordan said clinicians want to authorize the pharmacists who perform the consultations to do the final signoff.
"We're doing the cognitive work; in reality we are the ones that are authorizing the medication," Jordan said. "And our primary care providers are saying, 'I'm sending the patient to you for evaluation, the federal government has authorized you, why is it coming back?' So it's really not just a pharmacy-driven question, it's a provider-driven question."
Jordan said the medical staff also backs policies that would automatically authorize pharmacists to perform tasks authorized by the federal government in times of emergency.
"In talking to our physician leadership, I think they're looking ahead, and, with monkeypox and winter coming, that we're going to try to authorize pharmacists to be able to prescribe anything that's authorized by the Food and Drug Administration," she said. "It's creating a broader scope that really enables and equips our staff to be able to assist when and where needed."
Jordan said the management of investigational therapies like Paxlovid under emergency use authorization provisions has become routine for her staff and colleagues.
"Throughout COVID, we've had a process by which pharmacists were involved with reviewing therapies for selected patients on behalf of our prescribers," Jordan said. She said this tiered approach was first implemented for COVID-19 monoclonal antibody therapies.
"And then once the orals came out, we kept the same process. Our restricted criteria determined who was going to get the monoclonals, who would get Paxlovid, based on our allocations," Jordan said.
She also noted that although COVID-19 monoclonal antibody therapy has taken a back seat to Paxlovid in the news, demand for monoclonals remains strong — and pharmacists are central to providing the treatments.
"For the monoclonals, pharmacists have been involved since the beginning. We've administered 5,674 infusions across the system, once approved for treatment, a pharmacist screens, educates and answers patients' questions prior to scheduling infusions," Jordan said. "The monocolonal workflow is a well-oiled machine. Between one physician and a few pharmacists, they have moved mountains."
ASHP's Paxlovid resource page — part of our COVID-19 Resource Center — includes a prescribing guide, considerations for pharmacist prescribing of Paxlovid, and information and guidance on establishing pharmacists as prescribers of the product.
Posted September 2, 2022