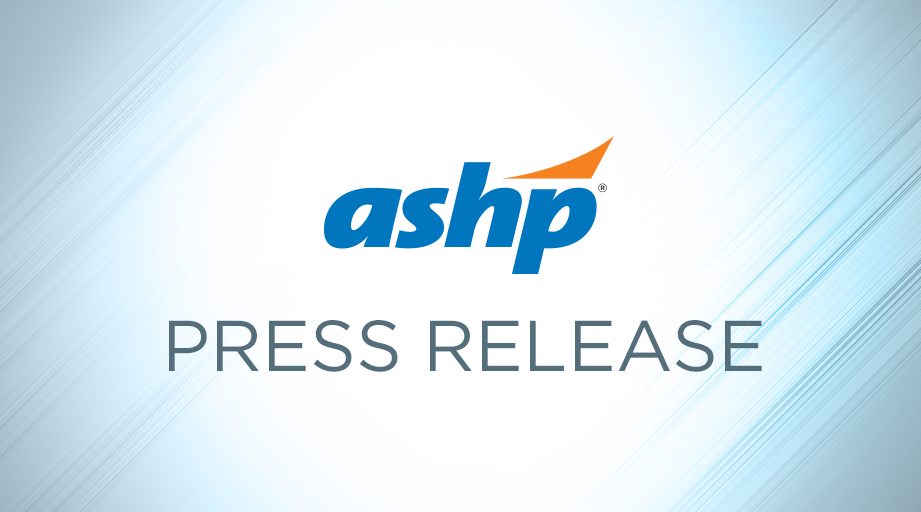 Assistant Surgeon General Led 340B Drug Pricing Program
Rear Admiral Krista M. Pedley, PharmD, MS, director of the Health Resources and Services Administration (HRSA) Office of Special Health Initiatives, will present the 2022 William A. Zellmer Lecture on September 13, 2022. The lecture and award ceremony will occur during ASHP's annual Policy Week activities, where nearly 100 ASHP member leaders recommend professional policies focused on improving patient care and advancing pharmacy practice.
ASHP established the William A. Zellmer Lecture in 2010 in collaboration with the ASHP Foundation. The award honors Zellmer's contributions to policy development, advocacy, planning, and communications during his career with ASHP. The lecture is given by a distinguished individual who has demonstrated exceptional leadership in advancing healthcare-related public policy that has improved the safety and effectiveness of medication use through the engagement of pharmacists.
Pedley previously served as the director of the Office of Pharmacy Affairs (OPA) and oversaw the 340B Drug Pricing Program. She also led a national collaborative that focused on integrating clinical pharmacy services into primary care to improve the health of patients with multiple chronic conditions.
She began her career as a pharmacist with the United States Public Health Service (PHS) in May 2000 as a project manager for bioequivalence in the Food and Drug Administration Office of Generic Drugs. She also served as a medical affairs coordinator reviewing topical drug protocol design and as the senior public health analyst with the National Bioterrorism Hospital Preparedness Program. She became the director of OPA in July 2010 and was promoted to rear admiral and assistant surgeon general in February 2020.
Pedley received an exceptional promotion to captain in 2015, the PHS Meritorious Service Medal in 2018, the PHS Commendation Medal in 2005, 2009, and 2012, and the APhA Foundation Pinnacle Award in 2011 and 2016.
RDML Pedley earned a Doctor of Pharmacy degree at the University of Pittsburgh and a Master of Science in Engineering Management and Systems Engineering, with a concentration in Crisis, Emergency and Risk Management, from The George Washington University. She is also a graduate of the Public Health Leadership Institute Scholar Program.
About ASHP
ASHP is the collective voice of pharmacists who serve as patient care providers in hospitals, health systems, ambulatory clinics, and other healthcare settings spanning the full spectrum of medication use. The organization's more than 60,000 members include pharmacists, student pharmacists, and pharmacy technicians. For 80 years, ASHP has been at the forefront of efforts to improve medication use and enhance patient safety. For more information about the wide array of ASHP activities and the many ways in which pharmacists advance healthcare, visit ASHP's website, ashp.org, or its consumer website, SafeMedication.com.
Posted September 7, 2022