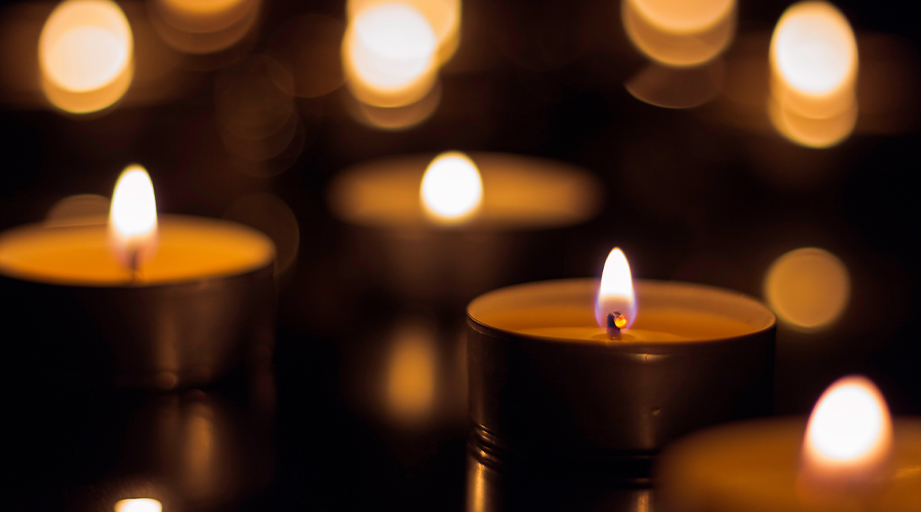 Richard Francis Demers, who helped shape pharmacy practice at Penn Medicine's Hospital of the University of Pennsylvania for three decades, died suddenly Aug. 11 at his home in North Wales, Pennsylvania. He was 63 years old.
Demers was a strong advocate for the development of innovative pharmacy practice models that meet the needs of a changing healthcare landscape. He was also an early proponent of the concept that pharmacists should demonstrate and document the value of their services and establish and maintain relationships with organizational leaders.
From his earliest days as a pharmacist, Demers participated in and helped lead his state pharmacy organizations. In 1982, he was installed as second vice president of the New Hampshire Society of Hospital Pharmacists. He served a term as president of the Pennsylvania Society of Health-System Pharmacists (PSHP) in 2008 and was president of the Pennsylvania Pharmacists Association in 2019.
In 2010, PSHP honored Demers with the Sister M. Gonzales Duffy Lecture Award, which recognizes sustained contributions to health-system pharmacy in Pennsylvania.
"Rick was a wonderful individual who was always willing to volunteer his time to ASHP and be a mentor and resource to his colleagues," said ASHP Chief Executive Officer Paul W. Abramowitz. "I enjoyed Rick's friendship, his sense of humor, and his unrelenting belief in the value that pharmacists and pharmacy technicians provide to patients and the entire patient-care team. I will miss Rick very much. All of our hearts go out to his family, friends, and the many people he touched throughout his life and career."
ASHP President-Elect Nishaminy Kasbekar worked with Demers for many years at the Hospital of the University of Pennsylvania. Kasbekar said Demers mentored her early in her career and became a close personal friend.
"Rick had an infectious smile and was kindhearted — always available to discuss any issue, no matter how busy he was," Kasbekar said. "He had a deep and diverse knowledge, and he used every opportunity to share his knowledge, enthusiasm, and optimism to drive practice change in pharmacy."
She said Demers was a leader at the health system who always advocated for the pharmacy profession. His accomplishments included developing a decentralized, unit-based clinical pharmacy program and establishing pharmacist specialty services across Penn Medicine.
PSHP Executive Director Larry Jones, who succeeded Demers as PSHP president in 2009, said the organization was in financial peril in those days from issues involving its association management company.
"These were very difficult and painful times to be an officer of PSHP," Jones said. "Rick steadily moved forward with the procedures, following all the rules of business law, seeking counsel from ASHP and private legal advice. He managed to stay focused on the objective while remaining professional in both his delivery and his leadership to our membership."
Jones said Demers helped PSHP concentrate on "the bigger picture" and successfully weather the fiscal crisis, emerging stronger from the ordeal.
"We thank him for sharing all of this, his friendship, and his time with us," Jones said. "His legacy to the profession of pharmacy will live on for many, many years to come."
Demers was born Nov. 25, 1958, to Roland P. and Mary Inez (Holmes) Demers in Nuremberg, Germany, where the elder Demers was serving in the U.S. Army. The family eventually settled in Roland's home state of New Hampshire, where Richard was raised with his brother and sister, Robert and Patricia.
Demers received a bachelor's degree in pharmacy in 1981 from Northeastern University in Boston, Massachusetts. He continued his education at The Ohio State University (OSU), where he was recruited to a combined residency and master's degree program by Assistant Director of Pharmacy Jeffrey A. Bourret. Demers completed the program in 1985 and joined the staff as assistant director of pharmacy. He became director of pharmacy after Bourret's departure.
In 1988, Demers returned to New Hampshire to serve for two years as pharmacy director at Exeter Hospital.
When Bourret, who is now senior director of North America Medical Affairs for the Pfizer Biopharmaceuticals Group, was recruited to the director of pharmacy position at the Hospital of the University of Pennsylvania, he hired Demers. Ten years later, Demers succeeded Bourret as pharmacy director. Demers spent 31 years at the organization and was the chief administrative officer for ambulatory pharmacy solutions at the time of his death.
"We have known each other for more than 40 years, and I considered Rick to be my best friend," Bourret said. "We have stayed in contact over the years, living only a few miles from each other, and I will truly miss him for his passion for excellence, devotion to pharmacy, and the development of young practitioners."
Philip Schneider, who was director of residency programs when Demers was at OSU, said the two kept in touch over the years and remained friends personally and professionally.
"Rick was an exemplary model of what we strive to develop in the MS/residency at The Ohio State University," Schneider said. He said Demers took to heart the university's mantra of enthusiasm for excellence, along with an admirable dose of humility, to ultimately become "a tremendous leader" in his adopted state of Pennsylvania and nationally.
"He will be sorely missed," Schneider said.
ASHP Senior Vice President Douglas Scheckelhoff first met Demers when they were pharmacy residents at OSU. Scheckelhoff described his friend as "a visionary and pragmatic leader who got things done even in challenging environments, never seeking to be in the limelight himself."
"I've known Rick for 40 years and have observed a longstanding enthusiasm for excellence and dedication to the profession," Scheckelhoff said. "Rick always supported the team with the goal of helping patients, and he never wavered from that goal. He built systems and services that have withstood the test of time."
Although Demers spent most of his career in Pennsylvania, he was a lifelong Buckeye, keeping in touch with pharmacy colleagues he met during his training and attending Ohio State football games. In 2011, OSU named Demers the recipient of the Clifton J. Latiolais Award, which recognizes excellence in contributions to institutional pharmacy practice.
Demers was also a longtime member of ASHP and served the organization by participating on the Council on Educational Affairs and reviewing manuscripts for AJHP. He also participated in ASHP's 2021 specialty pharmacy summit. Demers was named an ASHP Fellow in 2000.
Demers's interests outside of pharmacy included skiing, spring-board diving, biking, running, golf, and, most importantly, enjoying life with family and friends.
"Rick was an incredible father, husband, brother, and friend, and he was so excited about recently becoming a grandfather," Bourret said. "He touched the lives of so many, and I miss him greatly."
Demers is survived by his wife of 37 years, Karen Ann (Plantier) Demers; sons Benjamin and James; granddaughter Audette; and brother Robert. He is predeceased by his parents and his sister, Patricia Peck.
Posted September 9, 2022