 Now that national guidelines recommend sodium-glucose cotransporter-2 (SGLT2) inhibitors for the treatment of heart failure, pharmacists are identifying prescribing gaps and targeting patients who can benefit from the therapy.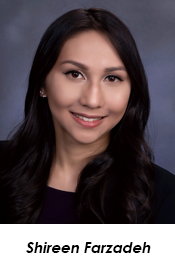 At NYC Health + Hospitals/Kings County in Brooklyn, New York, just 23 patients who were admitted for heart failure — or for ischemic stroke with type 2 diabetes — received a discharge prescription for an SGLT2 inhibitor in 2021, said Shireen Farzadeh, transitions of care clinical pharmacist at the 639-bed public teaching hospital.
Last year, in response to updated heart failure guidelines from the American College of Cardiology (ACC), American Heart Association (AHA), and Heart Failure Society of America (HFSA) and revised diabetes management guidelines from the American Diabetes Association (ADA), the hospital launched a pharmacist-led service to boost discharge prescribing of the SGLT2 inhibitor empagliflozin.
The results were dramatic. From April through August 2022, 110 patients who were admitted with heart failure or ischemic stroke with type 2 diabetes were discharged with a supply of empagliflozin or a prescription for it.
"For patients who were uninsured, we filled the prescriptions for the medications at no cost," Farzadeh said. "Patients with insurance would use a commercial pharmacy. And I would call the pharmacy to make sure that the prior authorization went through, that they were able to process the medication."
The 2022 ACC/AHA/HFSA guidelines recommend SGLT2 inhibitors as a crucial medication class for the treatment of heart failure with reduced left ventricular ejection fraction (LVEF). The recommendation is based on studies demonstrating that SGLT2 inhibitors lower the risk of hospitalization for heart failure, regardless of the degree of LVEF reduction, and reduce cardiovascular mortality in patients with or without diabetes. A review of key findings from several such studies appeared in the Sept. 1, 2022, issue of AJHP.
The American Diabetes Association 2023 standard of care recommends SGLT2 inhibitors for certain patients with type 2 diabetes and heart failure with preserved or reduced ejection fraction. The therapy is intended to improve symptoms, physical limitations, and quality of life.
Farzadeh said adding SGLT2 inhibitors to the hospital's formulary was essential to provide guideline-directed therapy for patients with heart failure. But formulary inclusion alone didn't guarantee that patients would receive the therapy.
"That's where the pharmacy department decided that we should provide that support, to ensure access," she said.
As part of that effort, Farzadeh and another clinical pharmacist held educational sessions for medical residents and attending physicians about the studies behind the heart failure treatment recommendations. The pharmacists began assessing patients during cardiac telemetry rounds and reviewing the stroke service patient list to identify candidates for empagliflozin. As patients were readied for discharge, the pharmacists reviewed and reconciled medication lists, provided disease-state education, and secured prior authorizations.
Farzadeh said that at the start of the initiative, pharmacists called patients 7 and 21 days postdischarge to identify barriers to adherence and access, learn about medication-related adverse events, and answer questions. As the service expanded, the pharmacists stopped proactively phoning patients and instead gave them a phone number to call when they had questions—a practice that continues today.
"They are welcome to call me," Farzadeh said. "And they do call, asking about their medications and for refills."
Farzadeh said an important aspect of the prescribing initiative is that it helps bridge socioeconomic and racial disparities that affect the area's patient population. She said about 26% of the patients are uninsured, and 97% are Black or African American.
"Studies have shown that guideline-directed pharmacotherapy is frequently underprescribed, especially to BIPOC patients," Farzadeh said, meaning those who are Black, indigenous, or people of color. "To optimize medication adherence, we counsel the patients, not just on SGLT2 inhibitors, but we provide heart failure education and support to ensure that we're meeting all patients on their individualized levels of health literacy."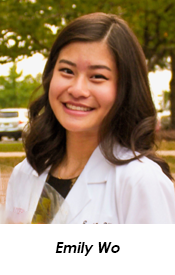 In nearby Neptune, New Jersey, an unrelated project evaluated SGLT2 inhibitor discharge prescription rates for patients at Jersey Shore University Medical Center. Results of the project were reported in a poster session at ASHP's 2022 Midyear Clinical Meeting & Exhibition in Las Vegas, Nevada, by PharmD/MD candidate Emily Wo.
"We wanted to get a sense of how well these guidelines were being implemented with heart failure," Wo said.
Wo and her colleagues retrospectively reviewed a sample of patient charts from a 10-month period in 2021, identifying 115 patients discharged with a diagnosis of heart failure who met kidney function and LVEF criteria for SGLT2 inhibitor therapy. Just 16% of those deemed eligible for the treatment received a discharge prescription for an SGLT2 inhibitor.
Wo said the most eye-opening discovery for her was that 94.8% of the patients who were evaluated met the criteria for an SGLT2 inhibitor.
"Unfortunately, most weren't prescribed an SGLT2 inhibitor at discharge," Wo said.
An analysis found no significant differences in baseline demographic characteristics or concomitant medical therapy between patients who were prescribed an SGLT2 inhibitor and those who did not receive a prescription.
But patients who were prescribed an SGLT2 inhibitor on discharge were taking about 16 concomitant medications, on average. That number was significantly higher than the 12 concomitant medications taken by patients who weren't prescribed an SGLT2 inhibitor.
"On further follow-up analysis, we found out patients receiving an SGLT2 inhibitor prescription were more likely to be on a mineralocorticoid receptor antagonist," Wo added. "That was also a significant finding."
Wo said the study was undertaken to gauge baseline implementation of the guidelines. The results may guide new educational initiatives and help the health system optimize the care of patients with heart failure.
SGLT2 inhibitors were initially developed as diabetes treatments. The medications limit the reabsorption of glucose in the proximal tubules of the kidneys, thereby increasing the amount of glucose removed from the body during urination and lowering blood glucose levels.
The Food and Drug Administration approved the first SGLT2 inhibitor, canagliflozin, a decade ago to improve glycemic control in adults with type 2 diabetes. The agency has since approved the marketing of the SGLT2 inhibitors dapagliflozin, empagliflozin, and most recently, ertugliflozin.
In addition to their glucose-lowering effects, SGLT2 inhibitors have been shown in clinical studies to reduce the risk of major adverse cardiovascular events and preserve kidney function in patients with chronic kidney disease.
Known risks of the drugs include acute kidney injury, diabetic ketoacidosis, lower limb amputation, and genital infections. A 2021 report in AJHP described best practices for mitigating adverse events in patients who are prescribed an SGLT2 inhibitor as part of a glucose-lowering regimen.
Posted February 6, 2023