 A first-of-its-kind event at the 2022 Midyear Clinical Meeting & Exhibition brought together pharmacy school deans and pharmacy leaders from health systems to identify mutual challenges and discuss collaborative approaches to overcoming them.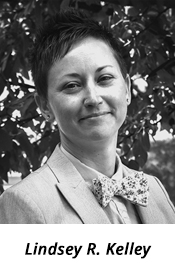 "That was the most energizing of all of the meetings I attended at the Midyear," said Lindsey R. Kelley, associate chief of pharmacy at University of Michigan Health.
During each Midyear meeting, ASHP invites the deans of the nation's accredited schools and colleges of pharmacy to discuss societal and healthcare trends that affect pharmacy education and to identify common areas of focus. The 2022 meeting was the first time health-system executives were invited to the event.
The agenda focused on collaboration between health systems and academia, pharmacy practice advancement and advocacy, and improving the workforce pipeline.
Workforce
Kelley said it was enlightening to discuss how the declining enrollment of student pharmacists at the nation's schools and colleges of pharmacy affects both health systems and academia.
"It was interesting to talk to the deans about ... how we rely on our students to keep moving the profession forward," Kelley said.
According to data from the American Association of Colleges of Pharmacy (AACP), the pool of pharmacy school applicants peaked at 17,617 in 2013 and has declined each year since. AACP reported just 11,219 applicants for the 2021–2022 academic year.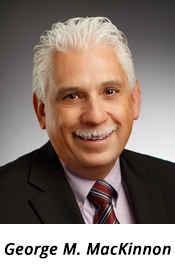 George E. MacKinnon III, founding dean of the Medical College of Wisconsin Pharmacy School in Milwaukee, said enrollment declines ultimately affect the entire profession.
"If we're having a downturn in applicants to pharmacy school for the PharmD education, we're going to have a downturn in applicants to residency programs" and in residency program graduates, he said. That problem makes it harder for health systems to recruit pharmacists who can support the full range of pharmacy services and meet societal demands for care.
MacKinnon attributed the enrollment decline, in part, to an emerging generation of students and learners with diverse backgrounds and outlooks who seek a healthy work-life balance.
"They have life commitments, they sometimes have dependents that they're taking care of," MacKinnon explained. He said educators and health systems must align their expectations to better support this generation of professionals. And he said the profession must publicize the multitude of career paths available to graduates so they can explore what works best for them.
Another workforce issue — the ongoing national shortage of pharmacy technicians — was a major concern for the meeting's health-system representatives. The attendees brainstormed on collaborations that could ease the shortage, such as partnering with community colleges on technician training programs and promoting the technician field to high school students as a rewarding career.
Kelley said some of the most informative group discussions focused on the development of technician training programs and meaningful career ladders for technicians. She said she was particularly struck by the involvement of deans in statewide initiatives to engage pharmacists and technicians in ways that advance their work while also reinforcing ties with their communities.
"That was part of what I learned and really valued," she said.
Collaboration
Meeting participants identified common shared goals for health systems and academia. These include elevating pharmacy practice, optimizing patient care, encouraging innovation, protecting the well-being and resilience of the pharmacy workforce, and empowering all pharmacists to elevate their practice, scholarship, and contributions to the profession.
The meeting summary described strategies health systems and academic partners use for general engagement to meet shared goals. These strategies include maintaining affiliation agreements; coordinating rotation blocks across the health system, ideally in ways that reduce administrative burdens; recruiting candidates for internships, shadowing programs, and residencies; and supporting the development and training of preceptors.
Additional opportunities for collaboration include having health-system pharmacists serve as faculty members at affiliated schools and colleges of pharmacy and having the schools provide teaching certificate programs and leadership seminars for pharmacy residents.
Advocacy
Another strong discussion point for the group was involvement of both health systems and schools and colleges of pharmacy in advocacy efforts and practice advancement initiatives. The meeting summary indicates that participants approach pharmacy advocacy in a variety of ways, formal and informal, and with different degrees of institutional support.
Participants suggested areas for collaboration, such as developing a shared advocacy strategy and calendar, mandating student participation in state legislative days, encouraging students to attend pharmacy board meetings, and meeting regularly with state pharmacy societies to set legislative priorities.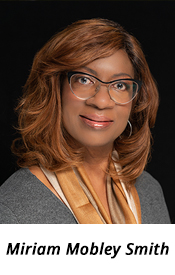 Meeting participant Miriam A. Mobley Smith, interim dean of the University of Hawai'i Daniel K. Inouye College of Pharmacy in Hilo, shared her enthusiasm for the state and national collaborations that produce each annual legislative day — or Pharmacy Legislative Hui, as it's known in the state.
"I really appreciate the legislative partnership and collaboration between our college, the Hawai'i Pharmacists Association, and ASHP as we advocate for pharmacist reimbursement in the state of Hawai'i," Mobley Smith said.
View the executive summary of the meeting at ASHP's website.
Posted March 3, 2023