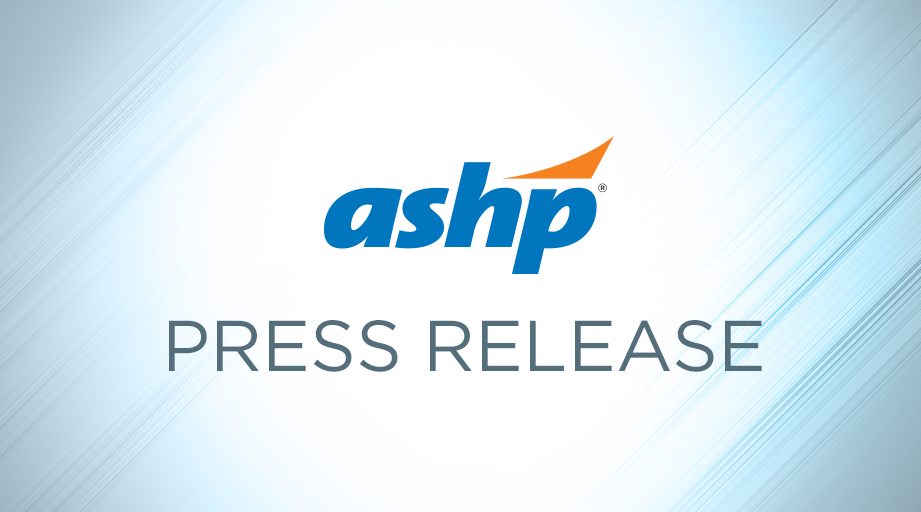 Hospital drug spending dips 5.2%; overall price increases stay below inflation
The sudden drop in use of the COVID treatment remdesivir was the main cause of a 5.2% dip in drug spending for hospitals last year compared to 2021, according to the American Society of Health System Pharmacists' report, National Trends in Prescription Drug Expenditures and Projections for 2023. In contrast to the dip in hospital spending, overall pharmaceutical expenditures in the U.S. grew 9.4% in 2022, for a total of $633.5 billion, as utilization increased by 5.9% over 2021.
"Hospital expenditures for drugs would've been relatively flat in 2022 if you excluded COVID treatments," said the report's lead author, Eric Tichy, Pharm.D., M.B.A., division chair, supply chain management at Mayo Clinic, Rochester, Minnesota. "Across the pharmacy landscape, we are seeing drug prices overall stay under inflation with new treatments and specialty drugs driving expenditure increases."
Average drug prices for 2022 increased by just 1.7%, which was below consumer price inflation of 8%. This marks the third consecutive year that drug price inflation grew at a slower rate than consumer price inflation. Spending on new drugs increased 1.8%.
The report detailed several emerging trends:
Biosimilars, which are akin to generics for injectable biologics, are helping control costs in the hospital setting and could help control expenditure growth in the retail and mail order settings as more biosimilars enter the market in 2023.
With spending at $32.4 billion, adalimumab, a biologic used for treating inflammation associated with autoimmune disorders, remained the top drug in 2022 in terms of spending, according to the report.
Spending on diabetes drugs increased dramatically over the last few years. While expenditures for insulin remained flat in 2022, non-insulin diabetes drugs have been among the drug categories with the fastest growth. Semaglutide, an injectable drug that helps control blood sugar levels in adults with Type 2 diabetes, surged nearly 80% to $19.3 billion, making it the second highest drug in terms of spending.
Even with the sharp decline in usage, remdesivir topped the hospital drug spending list at $1.3 billion for the third year in a row. Expenditures for pembrolizumab, an immunotherapy to treat cancer, fell just below remdesivir.
Specialty drug expenditures, including remdesivir, accounted for 51.1% of total prescription expenditures, and $19.4 billion in hospital expenditures. The specialty market is expected to see strong growth in 2023 as new treatments for rare diseases, cancer, autoimmune diseases, Alzheimer's disease come onto the market.
The Inflation Reduction Act, which includes provisions intended to reduce Medicare drug spending, will have a limited impact on drug expenses in 2023 since consumer price inflation is high and because negotiation measures in the act will take several years to implement.
"The goal of this annual report is to provide policymakers, pharmacy leaders, hospital and health-system decision-makers, and others with a deeper understanding of the complex factors influencing the costs of medications so they are equipped to strategically determine the allocation of resources to support appropriate medication use," said Daniel J. Cobaugh, Pharm.D., FAACT, DABAT, vice president of publishing at ASHP and editor-in-chief of AJHP.
About ASHP
ASHP is the largest association of pharmacy professionals in the United States, representing 60,000 pharmacists, student pharmacists, and pharmacy technicians in all patient care settings, including hospitals, ambulatory clinics, and health-system community pharmacies. For over 80 years, ASHP has championed innovation in pharmacy practice, advanced education and professional development, and served as a steadfast advocate for members and patients. In addition, ASHP is the accrediting body for pharmacy residency and technician training programs and provides comprehensive resources to support pharmacy professionals through every stage of their careers. For more information, visit ashp.org and ASHP's consumer website, SafeMedication.com.
Posted May 2, 2023