 Pharmacists say there's a simple formula to calculate the number of pharmacy informatics technicians a hospital needs — count how many are already on staff, and add at least a couple more.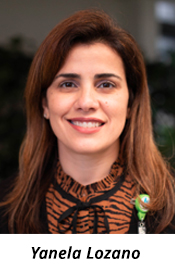 "We started with one. But now there's three of them, because we have so many automation systems being deployed," said Yanela Lozano, pharmacy director for Lee Health in Fort Myers, Florida.
In addition to maintaining and supporting automation, the health system's informatics technicians troubleshoot the rollout of new technology and conduct user training for pharmacy, nursing, and anesthesia staff, Lozano said.
ASHP describes pharmacy informatics technicians as specialists in the oversight and integrity of computer systems and software applications involved in pharmacy order entry, dispensing, compounding systems, automation, telehealth, and digital and virtual care.
Two decades ago, informatics was considered a nontraditional specialty for pharmacy technicians.
But that's changed. Lozano said she expects her health system's need for pharmacy informatics technicians to continue growing as the organization's technological footprint expands. She said technicians are also increasingly needed for diversion surveillance and unit-based decentralized pharmacy teams.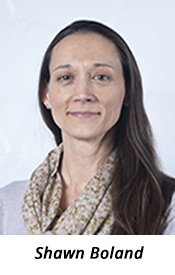 At Meritus Health's 300-plus-bed hospital in Hagerstown, Maryland, two pharmacy technicians are considered informatics specialists, said pharmacist Shawn Boland, manager of clinical applications for the organization's Epic electronic medical record (EMR) system.
One technician, the pharmacy department's buyer, manages medication lists and related National Drug Code updates in the EMR system.
"She's also very heavily involved in monitoring 340B accumulation for the pharmacy and confirming that our orders are generating correctly" for the 340B Drug Pricing Program, Boland said. "She helps with a lot of our quarterly cost updates, so providing key information to us on the build side that we need to make sure that our cost updates go through efficiently."
A second technician manages the hospital's automated dispensing cabinets by maximizing available space, optimizing product turnover, troubleshooting, and setting up new machines.
Boland has a wish list of advanced applications that the pharmacy analytics team could implement with the help of additional pharmacy informatics technician staff hours. These projects, which Boland called "a huge operational lift," include photo capture and automated diluent calculations in the IV room.
Boland said an informatics-trained pharmacy technician could also help the hospital implement EMR-integrated medication tracking and improve workflows at the health system's new retail pharmacy site.
The U.S. Bureau of Labor Statistics (BLS) predicts a 5% increase in job growth for pharmacy technicians by 2031, equaling the average growth rate for all U.S. jobs.
But BLS forecasts 17% growth in positions for health information technologists and medical registrars by 2031. According to BLS, this work entails advising organizations on computerized healthcare systems and analyzing clinical data. Some of these functions can be performed by pharmacy informatics technicians, according to the 2022 ASHP Statement on the Pharmacy Technician's Role Pharmacy Informatics.
The ASHP statement, which updates the version from 2013, identifies automation, project management, education and training, policy and governance, process improvement, analytics and reporting, inventory control, and financial management as areas where informatics technicians work.
"As technology has changed, the tasks for techs have had to grow," noted Boland, who was a co-author of the 2022 statement.
Statement co-author Cindy Jeter, senior implementation manager for McKesson RxO, said technicians are routinely performing advanced tasks — inventory control, cost containment, standardization, variance reduction, and regulatory compliance — that require expertise in informatics.
"They do a lot of budgetary expectations and predictive analytics, a lot of interface activity and project management," Jeter said. "And they're important for end-user training and analytics and reporting."
Jeter said these areas of specialization often flow naturally from what technicians learn in the pharmacy and on hospital units.
"Technicians usually gain a lot of process improvement knowledge," Jeter said. "Since they work on the front lines of the medication-use process every day, they can tell you what is working well and what workflows aren't optimal for other healthcare workers. They have a lot of very specialized knowledge and skills just in their everyday activities that apply to informatics."
Jeter said technicians may also receive informatics training by taking courses in analytics or from vendors who provide super-user training on automation systems. But she acknowledged there's not yet an established career path for technicians who want to specialize in informatics.
Lozano said her health system's informatics-focused technicians have been promoted from within the organization, which has a career ladder but doesn't offer technicians a defined informatics path.
Lozano also noted that Lee Health's ASHP-accredited pharmacy technician training program supports the career ladder and, by creating a pipeline of new pharmacy technicians, helps to counter the effects of the ongoing national technician shortage.
"It's just getting enough candidates in to be able to meet the ever-growing needs of the workforce," Lozano said of the training program.
Lozano described her health system's informatics technicians as data-focused, detail-oriented, efficient, creative, innovative, and able to anticipate and troubleshoot problems.
"They can catch little mistakes and bring them up for resolution," She said. "They're good at improvement initiatives."
Boland said her organization's informatics technicians are organized, meticulous about being consistent, and good communicators.
"They're not afraid to try to tackle something alone and ... then ask questions if they can't problem-solve," she said.
And she added that pharmacy technicians, in general, are eager for advancement and aware of career opportunities available in hospital settings.
"A lot of our current technicians are ... leaving retail and coming to us," Boland said. "While we are definitely experiencing a shortage, I think having those newer advanced roles in the hospital setting certainly is helping us."
Posted May 2, 2023