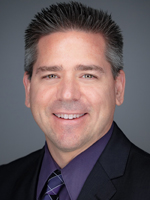 Kenneth Komorny
Nearly three years ago, Kenneth Komorny, the chief pharmacy officer at Moffitt Cancer Center in Tampa, Florida, began hearing that some patients could no longer receive their specialty medications at the top-ranked facility. Instead, insurers required patients to get the drugs administered in their homes or at strip mall infusion centers, often disrupting their treatment.
Moffitt had already refused to allow certain other payer-imposed requirements for infusion and injectable therapies. But as Komorny saw it, insurers were working a new angle, and the results were clear: Patients already fighting for their lives now faced new logistical burdens simply to get treatment.
Patients, many of them with late-stage cancers, were stuck on the phone trying to get drugs delivered on time, schedule appointments with traveling nurses, and haggle with insurers over last-minute coverage problems. Some patients even missed treatment sessions due to late medication deliveries.
This requirement steering patients from their providers joins the more familiar "white bagging" on a list of highly criticized strategies that payers use to reduce the costs of specialty medications. But as pharmacy benefit managers (PBMs) have come under scrutiny in state capitols, so, too, have these tactics.
ASHP members like Komorny are among those leading efforts to shine a light on practices they believe hurt patients. Florida this month became the fourth state this year — and the 10th since 2021 — to pass legislation curbing such PBM practices as payer-mandated white bagging. Many of these bills, including one enacted in North Dakota just last month, closely mirror ASHP's model legislation.
"It is our responsibility as pharmacists to advocate on behalf of our patients," said Komorny, who testified on the Florida bill in March. "If we are quiet and do not advocate on behalf of our patients, then who will?"
Insurance plans contract with PBMs to establish pharmacy networks, pay claims, and negotiate rebates. More than 575 drug pricing bills were introduced in 47 states this year, more than a quarter of which address PBMs, according to the National Conference of State Legislatures. Twenty-one state bills addressed white bagging, ASHP says.
White bagging refers to a requirement that certain clinician-administered drugs, such as infused medications, be shipped from a payer or PBM-designated specialty pharmacy to hospital-based providers, who then prepare and administer the drugs. Problems arise over whether the drugs have arrived safely, on time, and in the proper dosage. Hospitals are asked to administer medications even though they cannot guarantee the products have been properly handled and stored before they arrived.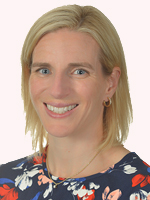 Molly Skifstad
In Minnesota, Molly Skifstad, director of infusion and research pharmacy services at Essentia Health, has been advocating for state white bagging regulations. The extra work feels necessary. She has witnessed a marked increase in white bagging requirements, specifically for her rheumatology and gastroenterology patients.
Skifstad said insurers are handling the cases in "haphazard" ways: Wrong doses and late deliveries are common. In some cases, patients' weights may change between treatments, meaning the white-bagged order is the wrong dosage.
As in other states, Minnesota patients have been feeling the impact of these tactics. One of the state's hospitals reported last year to legislators that a five-year-old patient with acute lymphocytic leukemia was required by his insurer to go to a stand-alone infusion center, which did not regularly serve pediatric patients. The coordination delayed his care by weeks.
Skifstad has been working through the Minnesota Pharmacy Alliance, of which Minnesota Society of Health-System Pharmacists, is a member. The alliance has helped develop proposed state legislation that mirrors ASHP recommendations.
This year's pending legislation, said Skifstad, focuses on patient safety. For example, the bill says the affiliate specialty pharmacies must follow the federal Drug Supply Chain Security Act when shipping to providers to ensure drug product integrity. In a March 2021 letter to the U.S. Food and Drug Administration, ASHP and the American Hospital Association said that the surge in white bagging had created "what amounts to a shadow inventory."
Skifstad said the Minnesota proposal also requires the PBM's affiliate pharmacies to have an exception process allowing providers to use medication from their own supplies if their patients' white bag orders do not arrive on time.
Pharmacists are a natural choice for leading the effort, said Skifstad. She said legislative battles can sometimes be portrayed as a fight over money between health systems and insurers.
"That's not what this is about," Skifstad said. "It's about patient care and safety. This is pharmacists bringing it forward. We have to be the providers willing to step up."
The Florida Society of Health-System Pharmacists (FSHP) was a leading voice on some of the PBM reforms before state legislators. Kathy Baldwin, the president of FSHP, in April shared with a state House committee examples of patients harmed by white bagging, including a child with Crohn's disease who had to be admitted to the hospital after their infusion medication was delayed due to shipping issues.
"This is the tip of the iceberg," Baldwin said, "and this is what is happening to your constituents."
Moffitt had already put a stop to white bagging at its facility over concerns about safety and liability. But insurers, Komorny said, "escalated" efforts by steering patients away from Moffitt providers for administration of their medications. The new Florida law not only limits payer-mandated white bagging but also targets such restrictions by requiring PBMs offer network contracts to pharmacies physically located in certain hospitals, including cancer centers, to administer and dispense medications.
In an AJHP article published last month, Komorny and his co-authors wrote that none of the Moffitt patients who was subject to payer-mandated steerage mentioned cost savings. Patients instead expressed frustration with coordinating delivery of their medications. On average, Moffitt care coordinators had at least 10 back-and-forth conversations with insurers before patients could receive their treatment.
"Medications are commonly not sent appropriately, and this has contributed to delays in treatment of cancer and provision of life-saving treatments," says the AJHP article. "The data presented here exposes some of the root causes of fragmentation of oncology care that leads to poorer clinical outcomes."
One of those patients was Cassaundra Bennett, who testified before Florida legislators.
Bennett, 42, was diagnosed in 2015 with stage 4 neuroendocrine tumor cancer. She began getting relief from painful symptoms, including terrible stomach pain after eating, after Moffitt started her on monthly injections of lanreotide. But in 2021, her insurer told her she needed to start receiving the expensive medicine through its specialty pharmacy and that a traveling nurse would administer it at her home.
Every 21 days, she told legislators at a March committee hearing, she was on the telephone, ordering the medications and scheduling the nurses.
"During the year and a half that I had to do this, I can count on one hand how many times my medicine was administered on time," Bennett testified. "It's a big enough battle to fight cancer every day, and it's one many of us are going to lose. We shouldn't have to also battle our insurance companies for the services and prescription drugs that we're paying for."
In an interview with ASHP, Bennett said delays in her treatment meant a rapid return of her symptoms. A care coordinator at Moffitt was finally able to persuade her insurer to allow Bennett to resume injections at Moffitt, a 1 ½-hour drive from her home but far more convenient and predictable.
Bennett said she did not hesitate to testify before legislators when the care team at Moffitt suggested it. "If I'm having this issue, how many thousands of others are having it?" she said. "How many of them are too sick to tell their stories?"
Posted May 18, 2023