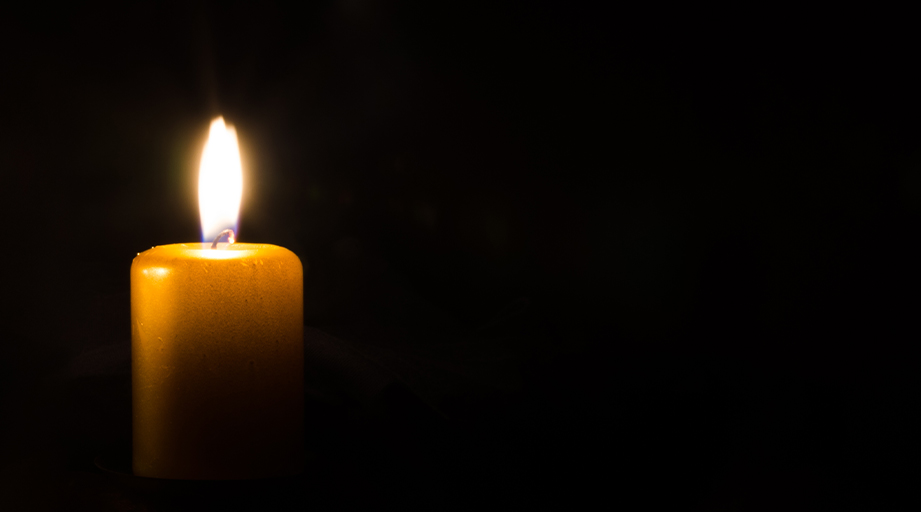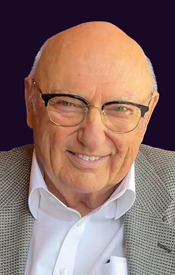 Paul Joseph LeSage, past president of the Maryland and California societies of health-system pharmacists, died May 22, 2023, at age 91 years.
LeSage was a U.S. Public Health Service (PHS) pharmacist for 23 years, serving in Georgia, Washington, Maryland, and California. After retiring from PHS as a captain, he remained in California, working as a pharmacist at Kaiser Permanente Vallejo Medical Center and Palm Drive Hospital in Sebastopol.
LeSage became an ASHP member in 1955 while stationed in New Orleans, Louisiana. He went on to lead and serve on ASHP committees and to represent California in ASHP's House of Delegates. He was also a manuscript reviewer for AJHP.
"Paul LeSage lived a remarkable life of service to the nation and his profession," said ASHP Chief Executive Officer Paul W. Abramowitz. "As a PHS pharmacist, LeSage had unique opportunities to influence hospital pharmacy practice across the country — and he set an example for all of us as a leader and a voice for practice advancement at the state and national levels."
LeSage was born in Oct. 12, 1931, in New York City, New York, and raised in North Adams, Massachusetts. He was the youngest of five children born to Charles Ovide LeSage of North Adams and Mary Louise (Bedard) LeSage of Québec, Canada.
LeSage was an honor student and president of the Drury High School class of 1950. He worked at the local drugstore as a teenager and enrolled in the Massachusetts College of Pharmacy, graduating with a bachelor's degree in 1954. He received several scholarships and was a member of the pharmacy college's student council, the Kappa Psi pharmaceutical fraternity, and the Rho Chi Honor Society.
LeSage's academic success in high school and college underscored his resilience during a period of tragedy for the family. LeSage's father, Charles, died in 1949, at the end of Paul's junior year of high school, and his elder brother, U.S. Navy Chief Petty Officer Russell LeSage, died unexpectedly in 1951, during Paul's second year of pharmacy school. Russell had served as a Navy medical corpsman and Marine Corps pharmacist's mate.
In June 1954, LeSage married his high school sweetheart, Priscilla Grande. The couple remained together until her death in 2010.
LeSage began his PHS pharmacy career with a brief tour in New Orleans before being transferred to Savannah, Georgia, where he served as the PHS hospital's chief pharmacist. In 1957, he was named chief pharmacist at the PHS hospital in Seattle, Washington. He next headed to Maryland, serving at the PHS pharmacy supply center in Perry Point and the PHS hospital in Baltimore, where he was chief pharmacist in 1965–1970. He also held an appointment as clinical assistant professor of pharmacy at the University of Maryland School of Pharmacy.
"One year out of pharmacy school, I had the good fortune to be accepted into the hospital pharmacy residency at the U.S. Public Health Service Hospital in Baltimore, where Paul LeSage was the chief pharmacist," recalled former AJHP editor and longtime ASHP staff member William A. Zellmer.
"I became greatly impressed by his love and enthusiasm for hospital pharmacy, his positive demeanor and can-do attitude, his ability to guide a student to the next level of learning, and his engagement in pharmacy organizations," Zellmer said. "He helped me see the possibility of personal fulfillment in the hospital pharmacy wing of the profession, and for that I have been eternally grateful."
During his time in Maryland, LeSage was active in the Maryland Association of Hospital Pharmacists, serving a term as the organization's president in 1967. The association recognized LeSage's contributions by naming him the 1971 recipient of the W. Arthur Purdum Award.
In 1971, LeSage was transferred to California, where he was chief of the PHS hospital in San Francisco until his retirement from the service in 1997. As in Maryland, he became a pharmacy leader in the state. He served as president of the California Society of Hospital Pharmacists in 1982, received the organization's Distinguished Service Award in 2002, and was named an honorary lifetime member in 2010. He also served several years as the society's historian.
This past October, LeSage joined the extended family of John T. Tighe III, past chair of the ASHP Foundation Board of Directors, through the marriage of LeSage's granddaughter Nicole and Tighe's son Tommy.
Tighe said LeSage, though long retired, kept abreast of current pharmacy practice issues and also remained his family's source of advice about "all things pharmacy."
LeSage was preceded in death by his parents, Charles and Mary; wife, Priscilla; and daughter Celeste. He is survived by his children Russell, Michele, Brian, Paulette, Denise, and Jacqueline; 14 grandchildren; and eight great-grandchildren.
Posted June 26, 2023