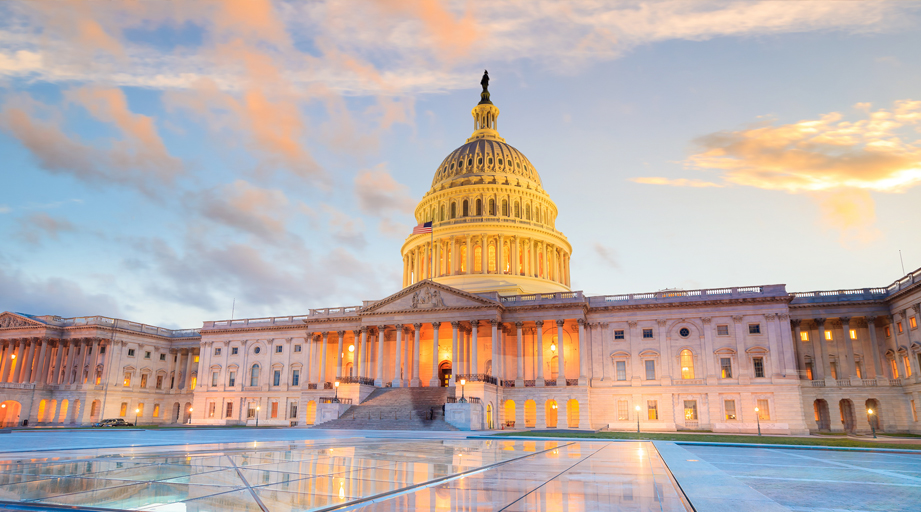 This week Congress advanced legislation on several ASHP advocacy priorities, including provider status, pharmacy benefit manager (PBM) oversight, opioid use disorder (OUD), and drug shortages.
Provider Status: Senators John Thune (R-SD) and Mark Warner (D-VA) introduced S 2477, the Equitable Community Access to Pharmacist Services Act (ECAPS) in the Senate. During the Senate Finance Committee meeting, Chairman Ron Wyden (D-OR) committed to work with the bill sponsors on the ECAPS bill and with Senator Chuck Grassley (R-IA) on his provider status bill, S 1491, the Pharmacy and Medically Underserved Areas Enhancement Act. Chairman Wyden noted that provider status legislation was "critically important." ASHP and the Future of Pharmacy Care Coalition will continue to work for passage of pharmacist provider status in the House and Senate.


PBM Oversight: The Senate Finance Committee advanced legislation reining in PBM abuses in the Medicare and Medicaid programs, consistent with ASHP's recommendations. The Modernizing and Ensuring PBM Accountability Act (MEPA) seeks to limit fees imposed on pharmacies, bring greater transparency to PBM practices, including those related to white bagging, and prohibit PBMs from spread pricing in Medicaid. ASHP supports MEPA and will continue to advocate for PBM reforms.


OUD: Sen. Cory Booker (D-NJ), with Senators Peter Welch (D-VT), Mazie Hirono (D-HI), Richard Blumenthal (D-CT), Jon Ossoff (D-GA), Dianne Feinstein (D-CA), Alex Padilla (D-CA), Sheldon Whitehouse (D-RI), and Edward Markey (D-MA) introduced the Preventing Overdoses with Test Strips Act. This is consistent with the recent statement approved by ASHP's House of Delegates, during the ASHP Summer Meetings & Exhibition in Baltimore, calling for the decriminalization of fentanyl strips.


Drug Shortages: In response to ASHP and the Food and Drug Administration's (FDA) recommendations to address drug shortages, members of Congress introduced several bills to strengthen the nation's drug supply chain:

Senators Gary Peters (D-MI), Sherrod Brown (D-OH), and Marsha Blackburn (R-TN) introduced the Rolling Active Pharmaceutical Ingredient and Drug Reserve Act (RAPID Reserve Act), which incentivizes manufacturers of critical generic drug products that have strong quality records with contracts to build or maintain reserves of active pharmaceutical ingredients (API) and finished products.
Senators Peters, James Lankford (R-OK), and Mike Braun (R-IN) also introduced the Mapping America's Pharmaceutical Supply (MAPS) Act of 2023, which would require the federal government to map the sources of select critical drugs and API product, including the location of the facilities used to manufacture the key starting materials, APIs, and finished dose products; the amount of product produced at each facility; and any associated facility risks, including recalls, inspection violations, import alerts, and shortages.
Senators Peters and Joni Ernst (R-IA) also introduced the Pharmaceutical Supply Chain Risk Assessment Act that would require federal agencies to conduct a comprehensive assessment of supply chain vulnerabilities and related national security risks.



Site of Care Reimbursement: The House Ways and Means Committee advanced HR 4822, the Health Care Price Transparency Act of 2023, which would require Medicare Advantage plans to report information on common ownership, including pharmacies; require plans provide plan sponsors detailed information about PBMs; study Medicare Part D vertical integration; and limit Medicare Part D drug plan cost sharing to the net price of a drug. Unfortunately, the bill also requires off-campus outpatient hospital departments to use separate and unique provider identifiers for billing Medicare and be reimbursed for clinician-administered drugs at the same level as the Medicare physician fee schedule. This last requirement is phased in for Health Professional Shortage Areas, rural areas, and cancer hospitals. ASHP and the American Hospital Association are partnering to oppose these site neutral provisions. Please contact your member of Congress and ask that they reject site neutral payments.
Posted July 27, 2023