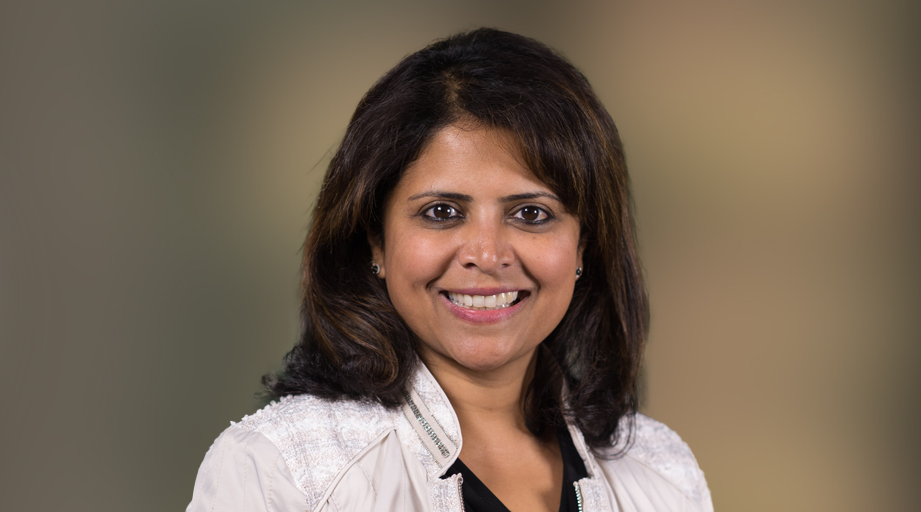 As president of ASHP, Nishaminy "Nish" Kasbekar joined the Pharmacy Technician Forum (PTF) Executive Committee during the past year as the board liaison. Kasbekar, chief pharmacy officer for Penn Presbyterian Medical Center in Philadelphia, Pennsylvania, says working with the group has been an eye-opener for her.
"I've been really impressed with the engagement and leadership of the group," she said. "The members really try to find ways to improve or elevate the pharmacy tech workforce. Health systems are experiencing extreme pharmacy technician shortages across all areas. The group has been insightful in creating resources to help organizations understand the importance of the role of the pharmacy technician. They advocate for value that a technician can provide and discuss effective recruitment and retention strategies."
The forum and its efforts will soon be rolled into The Pharmacy Technician Society, a new, national membership organization under ASHP that is exclusively dedicated to elevating pharmacy technician roles in patient care and recognizing their important contributions in healthcare. The society will provide advocacy and advancement opportunities for the pharmacy technician workforce in all patient care settings and offer a range of services such as robust education, professional development, networking, publications and practice guidelines.
Pharmacy technicians are an essential part of the pharmacy workforce, yet not all techs understand how they fit into that structure, Kasbekar said. "There is a need and focus for public service-type work [at ASHP and through the forum] to show technicians how important they are to medication therapy, to the patient and to the pharmacist," she said, such as a video released by the forum's executive committee last October in conjunction with National Pharmacy Technician Day. In that video, technicians serving on the committee recognized and thanked pharmacy technicians for their valuable work.
The forum has been working to advance the practice of technicians. "People are leaving healthcare after the pandemic," Kasbekar said. "This past year, many hospitals actually removed certification requirements for technicians and are doing on-the-job training."
As president-elect, Kasbekar said she was proud to be able to name a new technician member to every ASHP council. "That was really exciting," she said, "because it will help foster engagement of the technician group. Having them part of the same conversations we've traditionally had with pharmacists and students will advance the scope and practice of technicians and create a more informed workforce so that we can continue to advance practice and move towards provider status."
Kasbekar also has sat on ASHP's Pharmacy Technician Accreditation Commission, which has been working on several scope of practice advancement initiatives. With the PTF Practice Advancement and Advocacy Advisory Group, they are pushing for pharmacy technicians being able to vaccinate, work via remote supervision, and participate in more tech-check-tech programs in which experienced pharmacy technicians can verify dispensing by other technicians.
In the coming year, the forum/society plans to address issues related to well-being and resilience and to identify current and future tech workforce needs, Kasbekar said. Additional sections will focus on developing resources to have technician members excel as healthcare practitioners, involving more technicians in advocacy efforts and their government relations groups, and developing resources for career ladders in health systems. The group also holds networking sessions at ASHP's national meetings in June and December. "They're working on different forums for discussions to learn about any new professional issues or relevant educational programming that we would need to consider," she said.
ASHP's focus on technicians has a bright future, Kasbekar said.
"I think that the technician presence is just going to get stronger in terms of engagement of more members," she said. "Techs are really looking for resources, so areas like podcasts, case studies, and state spotlights are really helping, because it is generating real interest in building an organization of technicians as part of ASHP and allowing members to learn from best practices."
ASHP will be launching The Pharmacy Technician Society later this year. Technicians who currently are members of ASHP will automatically be enrolled in the society. For more information, visit the ASHP pharmacy technicians webpage or email [email protected]. New members will receive dual membership to both the society and ASHP.
Posted August 8, 2023