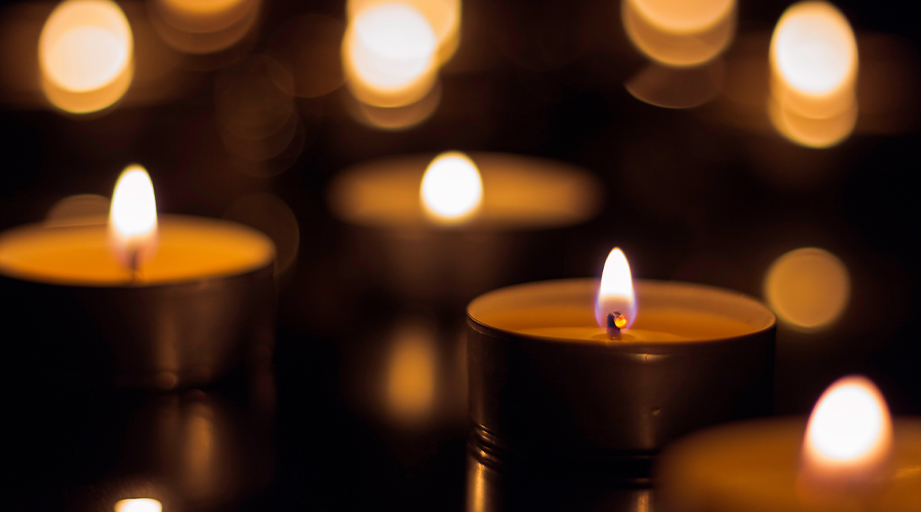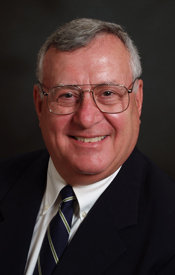 Lawrence Alan Trissel, pharmaceutics researcher and author of the first 17 editions of the pharmacy classic Handbook on Injectable Drugs, died of glioblastoma Aug. 11, 2023. He was 77 years old.
The handbook (now known as ASHP Injectable Drug Information), is perhaps the best-known of the more than 200 books and journal articles Trissel penned throughout his career. His other notable publications include the textbooks Stability of Compounded Formulations, Calcium and Phosphate Compatibility in Parenteral Nutrition, Stability-Indicating HPLC Methods for Drug Analysis, and Trissel's Tables of Physical Compatibility. In AJHP alone, he contributed dozens of research reports on drug stability, compatibility, and related topics. He also created Trissel's 2 Clinical Pharmaceutics Database, which was described as the most complete electronic database of its kind.
"For nearly 50 years, Larry Trissel's foundational research on drug stability and compatibility has shaped the daily work of generations of pharmacists," said ASHP Chief Executive Officer Paul W. Abramowitz. "Larry's passion for this critical work has helped all of us in the pharmacy profession provide better and safer care to our patients."
Longtime ASHP staff members Johnna Hershey and Bruce Hawkins, who shepherded 26 years of handbook editions and revisions through ASHP's publication process, said Trissel was exceptionally responsive, caring, and meticulous. They extolled Trissel as a model for other aspiring authors, describing him as "the quintessential example of an author who took a brilliant idea and brought it to fruition through ASHP's publishing enterprise."
"More importantly, Larry's contributions amounted to something significant — his influence on pharmacy and patient care will long be remembered as his legacy," they said.
ASHP books editor Shelly Elliott worked with Trissel on many projects and formed an enduring friendship with him.
"As an editor at ASHP, I valued his accuracy, his adherence to schedules, his care, and his openness to suggestions," Elliott said. "But most of all, I valued his cheerfulness."
Trissel had a small aircraft pilot's license, and he enjoyed flying. Elliott said one of her treasured memories is an October trip she and two ASHP publishing colleagues took with Trissel in his four-seat airplane.
Trissel was born June 2, 1946, in Indianapolis, Indiana, where he was raised by his father, Lawrence Emory Trissel — an award-winning artist who also worked in advertising — and his mother, Frances Lucille (Hannaford) Trissel, an artist in her own right.
The younger Lawrence Trissel studied pharmacy at Butler University in Indianapolis, receiving a bachelor's degree in 1969. He completed a hospital pharmacy residency with the U.S. Public Health Service (PHS) Hospital in New Orleans, Louisiana, where met future AJHP Editor and lifelong friend William A. Zellmer.
"To an exceptional degree, Larry had absorbed the heart of his 1960s-era pharmacy education, with its emphasis on the pharmaceutical sciences," Zellmer recalled. "The ways he applied that knowledge in journal articles, books, research, teaching, and consulting had a profound influence on medication-use safety and the advancement of pharmacy practice around the world. To be in conversation with Larry — a critical thinker with wide-ranging interests and good humor — was always an enlightening experience; to socialize with him and his family was always a joy."
After finishing his residency, Trissel spent 19 years as a PHS Commissioned Corps pharmacist at federal agencies, reaching the rank of commander. His served three years as a poison control specialist at the Food and Drug Administration (FDA) but spent most of his time in public service at the National Institutes of Health Clinical Center and the National Cancer Institute (NCI). He was part of an NCI team that developed more than 125 investigational cancer drugs for federally supported clinical studies.
In 1989, Trissel left his position as senior pharmaceutical research products manager for NCI's Developmental Therapeutics Program, Division of Cancer Treatment, to join the pharmacy division at MD Anderson Cancer Center in Houston, Texas.
"Larry's pharmaceutics research reputation had preceded his joining MD Anderson Cancer Center, with the handbook and many other projects and publications," recalled William Dana, the cancer center's former director of drug information and clinical pharmacy services.
"His approach to his research was impeccable," Dana said. He added that the word "trustworthy" best describes Trissel's character and his devotion to his work.
Dana also fondly remembered Trissel as a crossword puzzle enthusiast and an engaging conversationalist with whom he enjoyed "endless cups of coffee and the occasional gin and tonic" over the years.
"Larry was a colleague and dear friend. He will be missed," Dana said.
Roger W. Anderson, former pharmacy chief at the MD Anderson Cancer Center, said he was honored to have Trissel join the organization's staff.
Anderson said Trissel's research laboratory quickly improved the cancer center's day-to-day drug stability and compatibility concerns. Trissel also supported and encouraged the student pharmacists who presented posters about the lab's findings at ASHP's national meetings.
"His contribution to our profession is remarkable and continues to impact practice today," Anderson said.
Trissel remained at the cancer center for nearly two decades, starting as director of investigational pharmaceutical services for the pharmacy division and retiring in 2006 as director of clinical pharmaceutics research.
Throughout his career, Trissel's expertise was widely sought by pharmacy stakeholders in the public and private sectors. He served from 1998 to 2004 on the Butler University College of Pharmacy Board of Visitors, including four years as chair. In 2002–2003, he was chair of the Texas State Board of Pharmacy Task Force on Pharmacy Compounding. He was a longstanding member of US Pharmacopoeia expert committees on compounding. From 1998 to 2002, he was a member of the FDA Advisory Committee on Pharmacy Compounding.
His professional awards and honors include the U.S. Public Health Service Commendation Medal (1979) and Citation Medal (1988) and the American Pharmacists Association Distinguished Achievement Award In Hospital and Institutional Practice (2002). In 2011, he received a Lifetime Cheers Award from the Institute for Safe Medication Practices.
Trissel has served on editorial boards for several academic journals, including AJHP. He was named an ASHP Fellow in 1988 and was awarded an honorary ASHP lifetime membership in 2011. He received the ASHP Foundation Award for Sustained Contributions to the Published Literature in 1996.
Although he was widely known and respected for his professional work, Trissel wasn't solely defined by it. He loved animals — especially cats — and he was a generous supporter of cat rescue organizations. Orange tabbies were his favorites, and the Trissel family adopted many of these over the years.
He was also an avid reader who favored general fiction and science fiction and also historical nonfiction, which he and his mother often discussed during weekly phone calls. And he enjoyed outdoor pursuits, including birdwatching, attending outdoor concerts, and hiking, often in the North Carolina mountains. Trissel was also an avid traveler, exploring destinations in Canada, Europe, the Balkans, Australia, New Zealand, and Alaska with his wife (and sometimes their daughter).
Trissel is survived by his wife of 52 years, Pamela Margaret (Wade) Trissel; their daughter, Cyndi L. Trissel; his sister, Marcia Lynne (Trissel) Conley; and his mother, Frances Lucille (Hannaford) Trissel, who celebrates her 101st birthday in November.
Posted August 23, 2023