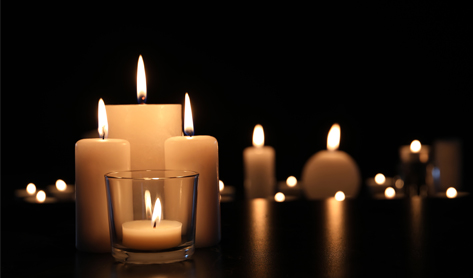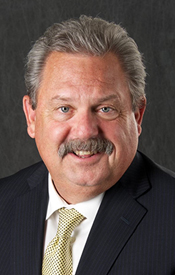 Thomas Ronald Temple, past chief executive officer (CEO) of the Iowa Pharmacy Association (IPA), died Aug. 14 of glioblastoma. He was 74 years old.
"Tom was a gifted leader who inspired the people around him to strive for more," said ASHP CEO Paul W. Abramowitz. "He was a force for pharmacy practice advancement not just in Iowa but nationally. Tom was a close friend who I admired and respected, and enjoyed spending time with. His passing is a very sad loss for the entire pharmacy profession and to everyone who was privileged to witness his professionalism, warmth, and friendship."
In addition to leading IPA, Temple volunteered for service positions with organizations that shape pharmacy practice. He is a former chair of the U.S. Pharmacopeia (USP) Board of Trustees and the University of Iowa Alumni Association. He is a past member of the American Pharmacists Association (APhA) Foundation Board of Directors and the University of Iowa College of Pharmacy Executive Leadership Board. He served a term as president of the National Alliance of State Pharmacy Associations in 1986–1987.
Cheri Schmit — senior marketing manager for Cardinal Health and a University of Iowa alumnus — said Temple had "a twinkle in his eye and a smile that lit up the room and made everyone feel welcomed, important, special and valued." She said he was quick to give credit to others instead of claiming it for himself.
"For me, Tom's legacy is about mentorship and creating leaders who also became friends," Schmit said. "I have tried to thank him by paying it forward to the next generation of pharmacist leaders; and while I will never be Tom, I will keep trying — and that is the best tribute we can pay to Tom."
Temple was born Feb. 2, 1949, in Oak Park, Illinois, to Bertram Harry Temple of Saskatchewan, Canada, and Betty Ann (Heavey) Temple of Illinois.
He received a bachelor's degree in biology and chemistry from Northern Illinois University in 1971 and a bachelor's degree in pharmacy from the University of Illinois in 1975. He then studied at the University of Iowa, earning a master's degree in pharmacy administration in 1977 and joining the staff of the Iowa Pharmacists Association as associate director. He became the organization's executive vice president and CEO in 1979.
"During Tom's leadership at IPA, pharmacy innovation, advancement, and collaboration became synonymous with Iowa pharmacy, and Iowa pharmacy became synonymous with Tom Temple," said Kate Gainer, who succeeded Temple as IPA's CEO.
Gainer said Temple showed her the importance of finding shared goals to advance pharmacy.
"Tom skillfully brought people and organizations together to do what was best for the profession, even when it wasn't easy," she said. "May Tom's legacy impact all pharmacy leaders to apply these skills today and in the future."
Temple was the driving force behind the 1989 launch of the Leadership Pharmacy conference, a forum for new and early stage pharmacy practitioners in Iowa and Wisconsin. The event was later renamed the Decker–Temple Leadership Pharmacy conference, in honor of Temple and Christopher Decker, inaugural executive director and CEO of the Pharmacy Society of Wisconsin, who died of glioblastoma in 2019.
Temple continued to lead the Iowa Pharmacists Association through its 1999 merging with the Iowa Society of Health-System Pharmacists, forming a new organization — the Iowa Pharmacy Association. He retired from IPA at the end of 2011 but continued to work as a consultant and as director of strategic communications at the University of Iowa College of Pharmacy.
Donald Letendre, dean and professor of the University of Iowa College of Pharmacy, described Temple as the ultimate servant leader.
"His service as state association executive, active engagement on highly prestigious boards such as USP, and unwavering commitment to mentor countless students and residents has undoubtedly made him one of the profession's most influential 'difference makers' of the past half-century," Letendre said. "Through legislative advocacy and regulatory change and tireless efforts to advance drug product integrity globally, Tom's contributions to the profession specifically, and humankind more broadly, will be felt for decades to come. His passing is an enormous loss for all with whom he came in contact and beyond."
The University of Iowa recognized Temple's contributions to the profession several times. He was the 2008 recipient of the University of Iowa Distinguished Alumni Award for Service and an inaugural (2012) recipient of the University of Iowa College of Pharmacy Osterhaus Medal for Lifetime Achievement. In 2011, the university established the Thomas R. Temple Leadership Endowment.
In 1998, Temple received the University of Illinois College of Pharmacy Alumnus of the Year Award.
"Tom Temple's significant contributions to the profession of pharmacy were one of the reasons he was named alumnus of the year," said Glen T. Schumock, professor and dean of the University of Illinois Chicago College of Pharmacy. "Tom exemplified the leadership and professional commitment that we instill in graduates of the college of pharmacy."
Temple's additional honors include the APhA Hugo H. Schaefer Award (2011) and Gloria Neimeyer-Franke Leadership Mentor Award (1995); the IPA Robert G. Gibbs Distinguished Pharmacist Award (2011); and the Drake University Weaver Medal of Honor (2012).
In 2018, Temple joined the board of directors at EveryStep, a nonprofit that provides healthcare and human services in Iowa. He spent his final days at the organization's Kavanagh House hospice facility, in the company of his family.
His survivors include his wife of 48 years, Cathy (Chrischilles) Temple; his children Brad and Eric; his grandchildren Tori and Leyton; and his sister Donna Hatzenbuhler.
Posted September 7, 2023