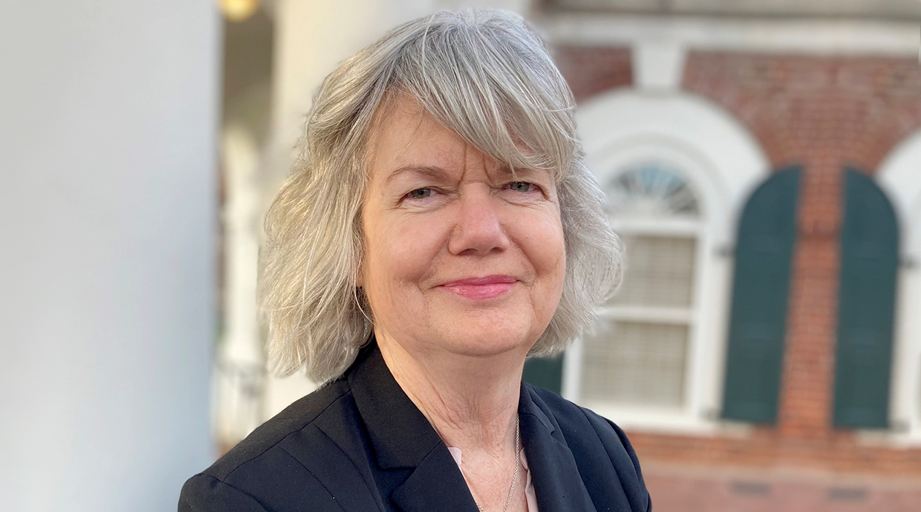 Veterans Health Administration Official Championed Pharmacists Advanced Practice Roles
Virginia S. Torrise, PharmD, deputy chief consultant for professional practice in the Veterans Health Administration's (VHA) Pharmacy Benefits Management Services, will present the 2023 William A. Zellmer Lecture on September 12, 2023, during ASHP's Policy Week activities. The lecture and award ceremony will occur during ASHP's annual Policy Week activities, where nearly 100 ASHP member leaders recommend professional policies focused on improving patient care and advancing pharmacy practice.
ASHP established the William A. Zellmer Lecture in 2010 in collaboration with the ASHP Foundation. The award honors Zellmer's contributions to policy development, advocacy, planning, and communications during his career with ASHP. The lecture is given by a distinguished individual who has demonstrated exceptional leadership in advancing healthcare-related public policy that has improved the safety and effectiveness of medication use through the engagement of pharmacists.
Torrise leads a team that oversees and consults on clinical pharmacy services, pharmacy practice residencies and fellowships, academic detailing services, pharmacist workforce initiatives, and VHA policy related to pharmacy practice and pharmacists' advanced practice roles.
Dr. Torrise's team assists the Department of Veterans Affairs (VA) in meeting its goals in key areas, including access, quality, safety, and cost-effectiveness. Under her leadership, the VA has embraced the integration of clinical pharmacist providers as pharmacist-practitioners in primary, mental health, and specialty care settings. With over 52% of its 10,500 clinical pharmacists having advanced practice provider status, the VA's clinical pharmacist practitioners have taken on an increasingly important role in providing veterans with comprehensive medication management in numerous practice areas.
Dr. Torrise directs the work of the Pharmacy Residency Program office, which oversees the more than 600 pharmacy practice residents in postgraduate year 1 and 2 training programs. She also leads the VA Academic Detailing Service, a program with over 160 regional clinical pharmacist practitioners who support multiple VA facilities as academic detailers. This program promotes VHA priorities related to medication education with critical messages on VA clinical guidelines and supports the development of population health tools for VA providers.
Dr. Torrise received her Doctor of Pharmacy degree from the University of Southern California School of Pharmacy and a Management and Administration of Healthcare Organizations certificate from the University of California, Los Angeles, School of Public Health.
About ASHP
ASHP is the largest association of pharmacy professionals in the United States, representing 60,000 pharmacists, student pharmacists, and pharmacy technicians in all patient care settings, including hospitals, ambulatory clinics, and health-system community pharmacies. For over 80 years, ASHP has championed innovation in pharmacy practice, advanced education and professional development, and served as a steadfast advocate for members and patients. In addition, ASHP is the accrediting body for pharmacy residency and technician training programs and provides comprehensive resources to support pharmacy professionals through every stage of their careers. For more information, visit ashp.org and ASHP's consumer website, SafeMedication.com.
Posted September 11, 2023