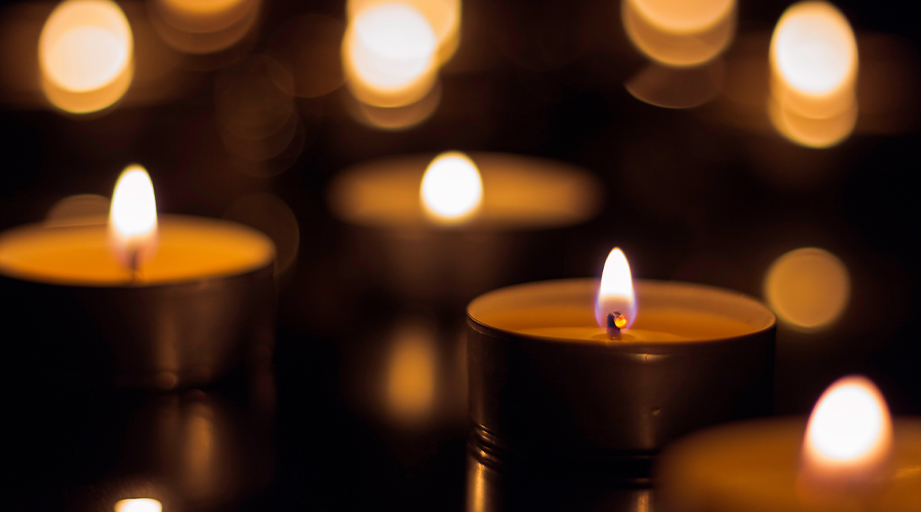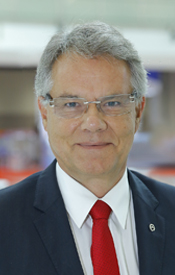 Dominique Jordan, president of the International Pharmaceutical Federation (FIP), died of cancer Aug. 19, 2023.
"Dominique was a visionary leader, collaborator, and friend to many," said ASHP Chief Executive Officer (CEO) Paul W. Abramowitz. "When I first met Dominique shortly after he became FIP president, he made it very clear that he wanted our input and was seeking additional opportunities and methods to advance public health and pharmacy practice around the world. He had a very genuine warmth, valued the ideas of others, and was passionate about the need for pharmacists to be on all patient care teams. Dominique's passing is a great loss to the entire international pharmacy community, and he will be sorely missed."
Jordan was born in 1960 in Switzerland. After earning an undergraduate degree in 1985 from the University of Bern and a pharmacy degree in 1988 from the University of Lausanne, he launched his career as a pharmacy owner. Jordan soon became involved in pharmacy association leadership at the regional, national, and international levels. He was a member of the Swiss Academy of Pharmaceutical Sciences and was named a Fellow of the organization in 2012.
From 2003 to 2014, Jordan was president of pharmaSuisse, the Swiss Association of Pharmacists. The organization credited his leadership with enabling pharmacists in Switzerland to have an important place in primary care. The Swiss Academy of Pharmaceutical Sciences recognized Jordan's contributions to the profession by naming him a Fellow in 2012.
As president of pharmaSuisse, Jordan was the organization's delegate to the FIP Council — an experience that ultimately led to him becoming an individual member, according to FIP. Jordan related in an interview for FIP that his participation in the international organization allowed him to better explore his curiosity about how pharmacy is practiced in other countries.
Jordan soon took on leadership positions in FIP, serving on the Community Pharmacy Section Executive Committee from 2006 to 2014 and as the section's president in 2010–2014. He was chair of FIP's Board of Pharmaceutical Practice in 2014–2018.
Jordan was elected FIP president in September 2018. He presided over the 2022 renewal of FIP's designation by the World Health Organization as an officially recognized nongovernmental organization.
FIP CEO Catherine Duggan called Jordan "a truly visionary man." She said working with Jordan was a pleasure and an honor for the whole FIP team.
"He was passionate that we left nobody behind in the provision of universal pharmacy coverage," Duggan said. "I will be proud to carry forward this legacy in his memory."
Ryan Forrey, president of FIP's Hospital Pharmacy Section, said Jordan was a major force behind the organization's "One FIP" vision — an initiative to align pharmaceutical science, education, and practice, creating common goals for the profession in support of a worldwide health-for-all agenda.
"His spirit and passion for FIP and the profession was never weakened by his illness," Forrey said. "Throughout the challenges of the COVID-19 pandemic and battling cancer, he remained a force within pharmacy — advocating for the profession and demonstrating the impact that we can have on patient care as one of the most accessible health care professions."
Marianne Ivey, past president of FIP's Hospital Pharmacy section and former vice president for the Americas region, called Jordan "a charismatic leader with considerable executive presence."
"He was multilingual, approachable, and a great listener," Ivey said. "He led strategically, efficiently, and respectfully, negotiating provocative, diverse opinions to a useful conclusion."
Ivey recalled Jordan's grace as he continued to lead FIP while struggling with an illness that at times robbed him of his voice and his strength.
"He communicated directly with FIP members, and we saw his resilience, transparency, positive attitude, and commitment to leading an international organization of pharmacy professionals," Ivey said.
"We have lost a truly great pharmacy leader," she added.
Jordan is succeeded by FIP President-Elect Paul Sinclair of Australia.
Posted September 15, 2023