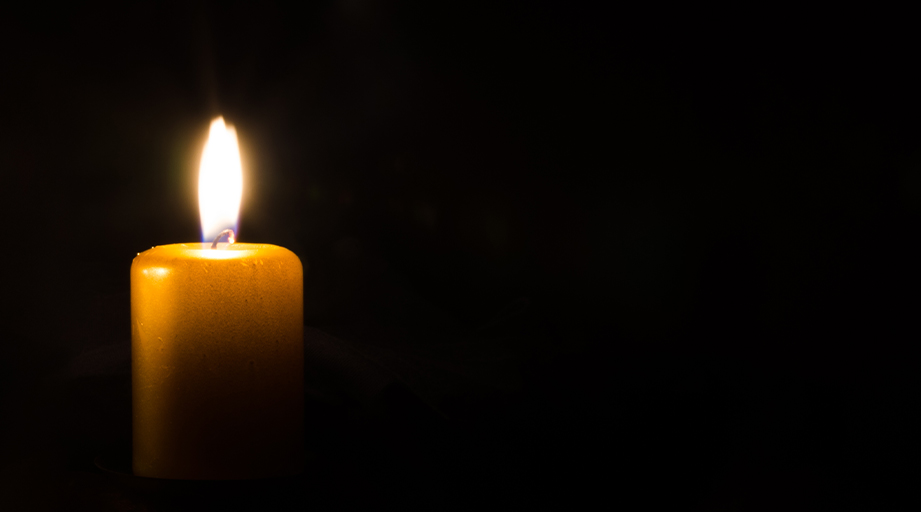 Gerald Gregory Briggs, nationally recognized expert on drug therapy during pregnancy and lactation, died Aug. 28 at age 85 years.
A prolific writer, Briggs was perhaps best known as the author of the textbook Drugs in Pregnancy and Lactation: A Reference Guide to Fetal and Neonatal Risk. The book — now in its 12th edition — was named a Doody's Core Title for 2023. He cowrote ASHP's Diseases, Complications, and Drug Therapy in Obstetrics — A Guide for Clinicians and was an author or coauthor of numerous book chapters and academic papers, including several that were published in AJHP.
ASHP Chief Executive Officer Paul W. Abramowitz said Briggs broke new ground for pharmacy in maternal and fetal health.
"Jerry was a pharmacy icon whose incredible body of work remains relevant to today's practitioners," Abramowitz said. "He demonstrated how a committed and meticulous approach to care can meaningfully improve life and health while demonstrating the profession's value in important areas of specialty practice."
William E. Smith, retired pharmacy chief at Long Beach Memorial Hospital in California (and Briggs's former boss) called Briggs an incredible pharmacist, professional, and clinician.
"So many patients at Long Beach Memorial — and patients in many countries — benefitted from his professional work," he said.
Smith said Briggs launched his results-oriented approach to patient care by identifying problems in antimicrobial therapy for the treatment of pelvic inflammatory disease.
"He collected data on 43 patients and then presented the data and recommendations for changing the antibiotics to the leadership of the ob-gyn medical staff," Smith recalled. "Because he had the data, he was able to gain support from the physicians. He continued with his approach: Identify drug therapy problems, and design plans to change therapy and achieve new and desired results."
Briggs used that process to improve the management of hyperemesis gravidarum, diabetes, and cancer pain in obstetric and gynecologic patients.
"His drug therapy plan for the pregnant diabetic patients resulted in the birth of healthy newborns free from the potential of high-risk birth defects," Smith said. "He liked to tell the physicians, 'You treat disease, I prevent disease.'"
Briggs was born Nov. 29, 1937, in Sacramento, California, to Clarence Gideon Briggs and Carol (Skemp) Briggs, who raised the family in Red Bluff, California.
After finishing high school, Briggs joined the U.S. Navy Reserve, serving from 1954 to 1962 while also pursing his education. He played baseball for Shasta College and studied chemistry at California State University, Chico, where he met his future wife, Susan Abbie McLennan. They were married in 1963 and remained together until her death in 2009.
Briggs continued his education at Washington State University, earning a bachelor's degree in pharmacy in 1968 and moving to Seward, Alaska, to begin his pharmacy career. He returned to California in 1969 to help build out Smith's clinical pharmacy program at Long Beach Memorial Hospital (now MemorialCare Long Beach Medical Center).
Leslie Hendeles, professor emeritus at the University of Florida College of Pharmacy in Gainesville, first met Briggs at Long Beach Memorial Hospital, where they were colleagues in 1969–1971.
"It was the first place in Southern California where pharmacists could practice clinical pharmacy, thanks to Bill Smith's perspicacity," Hendeles said. "Jerry covered the satellite pharmacy serving ob-gyn and I covered the satellite serving pediatrics and orthopedic surgery. He had an amazing curiosity and was self-taught in obstetrical therapeutics. We often took breaks together and talked about the future of pharmacy."
Hendeles said Briggs quickly began collecting data on pharmacists' interventions. He eventually became part of the maternal-fetal medicine patient care team, studying the effects of medications on pregnancy and lactation — research that ultimately gave birth to Drugs in Pregnancy and Lactation.
"He has made important contributions to the care of pregnant women and protection of the fetus, and to the training of pharmacists, physicians, and nurses," Hendeles said. "I miss him already."
By 1977, Briggs had advanced to an assistant director position at Long Beach Memorial Hospital. He departed that year to serve as director of clinical pharmaceutical services at Alcon Laboratories in Fort Worth, Texas.
In 1979, Smith rehired Briggs, launching his decades-long career as a clinical pharmacy specialist in obstetrics and perinatal support services for Long Beach Memorial Hospital's MemorialCare Center for Women and Miller Children's Hospital.
Smith said Briggs considered the education of student pharmacists an important part of his practice, and he provided an incredible learning experience for his students.
"He developed a detailed six-week clinical rotation with reading assignments, attendance in clinical patient rounds, review of assigned patients, and a weekly review with Jerry on Friday mornings," Smith said. "The students learned to focus on the patient's diagnosis, and drug therapy problems, and appropriate drug use."
Briggs retired from the health system in 2015 but continued to serve the profession as a consultant.
In addition to his career at Long Beach Memorial Hospital, Briggs held academic appointments at the University of California, San Francisco; the University of Southern California, Los Angeles; and Washington State University, Spokane.
Briggs served as cochair of the Organization of Teratology Information Specialists (OTIS) Research Committee. After the death of Briggs's wife, the OTIS Board of Directors established the Susan Briggs Memorial Scholarship Fund to allow OTIS members who are not research coordinators to attend the organization's annual educational meeting.
Briggs's professional honors include the National Hospital Pharmacy Quality Award from Abbott Laboratories (1998) and the American College of Clinical Pharmacy (ACCP) Clinical Practice Award (1999) and Russell R. Miller Award (2018). He was named an ACCP Fellow in 2006. In 2008, the Washington State University College of Pharmacy named Briggs Outstanding Alumnus of the Year in recognition of his accomplishments and his longtime support of the college.
Briggs is survived by Sue Rawlings, his companion and partner since 2011; his daughter, Leslee Briggs; and siblings Roger Briggs, Sandra Jorgensen, and Bruce Briggs. He was preceded in death by his sister Betty Sakai.
Donations in Briggs's honor can be sent to St. James Episcopal Church, 3209 Via Lido, Newport Beach, CA, 92663 or to the Wounded Warrior Project.
Posted October 5, 2023