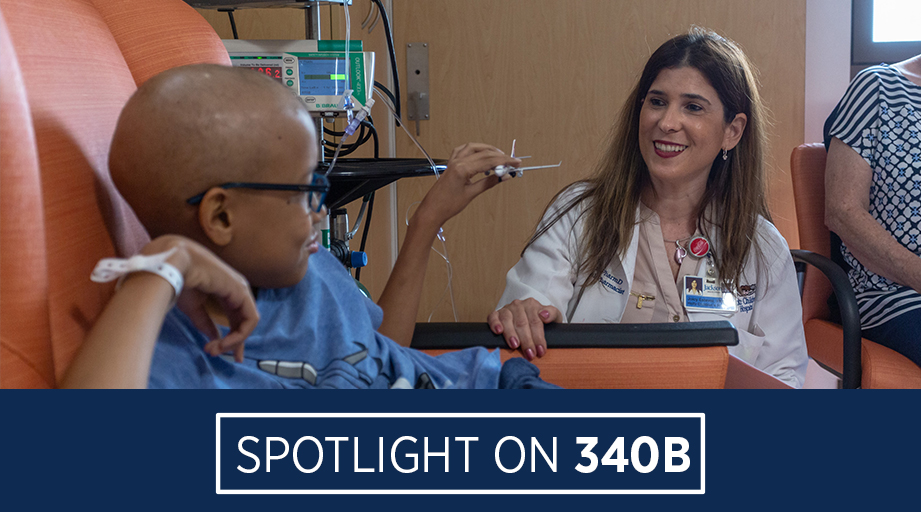 When patients in rural mid-state North Carolina need cancer chemotherapy, they can get the care locally — thanks, in part, to their regional health system's participation in the 340B Drug Pricing Program.
"The 340B program allows us to provide services that otherwise would be unsustainable, especially chemotherapy infusions," said Wes Cowell, administrative director of pharmacy at FirstHealth of the Carolinas. "Without 340B, our patients would have to travel to Raleigh or Durham or Charlotte."
The health system's four hospitals — one critical access facility and three rural referral centers — have a collective total of 610 licensed beds and serve about 560,000 residents around Hoke, Lee, Montgomery, Moore, and Richmond counties, according to the organization's latest community needs assessment report.
Cowell, who works out of FirstHealth's flagship Moore Regional Hospital in Pinehurst, said all four hospitals participate in the 340B program.
He said ensuring 340B program compliance and "audit-readiness" is a substantial administrative burden for the small health system. But he emphasized that the effort is absolutely worthwhile for the organization and its patients.
---
Spotlight on 340B
The federal 340B Drug Pricing Program plays a key role in helping safety-net providers reach underserved patients. But drug manufacturers are leading attacks on the program. In this series, ASHP is highlighting how health systems depend on savings from the program for critical programs and services.
---
Participation in the 340B program allows FirstHealth to provide some medications at no cost to patients in need — a common use of many hospitals' 340B savings and part of the $53.8 million in total community benefit and charity care FirstHealth provided during the 2021 fiscal year.
Another critical benefit of the 340B program is that it supports the comprehensive cancer center that FirstHealth opened this year in Pinehurst. Cowell said the cancer center's clinical team of seven oncologists and four advanced practice, along with the oncology pharmacy team, administers about 80 infusions to patients each day.
Participation in the 340B program also allows FirstHealth to provide specialty pharmacy services throughout the region. Cowell said this service streamlines patient care by keeping pharmacy and medical services within the health system.
"We frequently pick up business where we've got a service failure from one of the national specialty pharmacies, and the patient won't be able to get their medicine for a few days, or maybe after a weekend," Cowell explained. "And we will receive a call from their provider asking if we can assist with that. And they will send us the prescription instead, and our pharmacy team will ensure that the patient receives that medication, frequently the same day that it's requested, so that there are no gaps in their therapy."
Cowell noted that 340B program services are at risk everywhere because of opposition from the drug industry and other stakeholders.
The 340B program also has friends and supporters — including North Carolina state Rep. Wayne Sasser, a retired pharmacist who recently penned an opinion article for The Charlotte Observer.
Sasser, who represents the district that's home to FirstHealth Montgomery Memorial Hospital in Troy, emphasized the importance of the 340B program for sustaining healthcare services in rural North Carolina.
"For over 30 years, the 340B Drug Pricing Program has been a critical component of the healthcare system by safeguarding access to lifesaving pharmaceuticals and health services in our nation's rural communities," Sasser stated. "The program allows safety net hospitals to offer discounted prescription drugs and has provided them with financial resources to offer charity care to patients in need."
Sasser called on Congress to prevent statutory changes that restrict or weaken the program and to treat it, as originally intended, as "a lifeline for hospitals and to support low-income and uninsured patients across the country."
Cowell said he hasn't worked with Sasser on 340B. But he appreciated the representative's assessment that the program is necessary for providing critical services in rural communities.
Cowell has advocated for the 340B program with his representatives in Congress, including visits to Washington, D.C., to ask for support.
"The program is always under attack," Cowell added. "I encourage others to share their 340B stories with their legislators."
Posted October 5, 2023