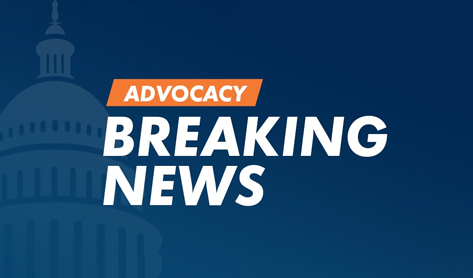 The Health Resources and Services Administration (HRSA) has announced it is winding down the COVID-19 public health emergency (PHE) flexibility that treats hospitals' new off-site outpatient locations as 340B-eligible child sites before those locations are added to the hospitals' Medicare Cost Reports.
HRSA's announcement includes a timeline for transitioning away from the PHE flexibility, which notes:
Off-site, outpatient facilities currently listed on a hospital's Medicare Cost Report, but that are not yet registered in the Office of Pharmacy Affairs Information System (OPAIS), may continue to use 340B drugs "pending registration in OPAIS during the next 340B quarterly registration period" from Jan. 1-16, 2024. However, failure to register during that time may result in a HRSA audit or compliance action.

For off-site, outpatient facilities not yet listed on the hospital's Medicare Cost Report, 340B drugs may be used if:

The site was opened and began using 340B drugs prior to Oct. 27, 2023;
Within 90 days (Jan. 24, 2024), the hospital emails HRSA at

[email protected]

, the following information:

Name of the off-site, outpatient facility;
Date the site will list on the hospital's Medicare Cost Report (must be the next filed Cost Report); and
Date the covered entity will register the site in OPAIS.

If a hospital fails to provide this information within the 90-day period, new outpatient facilities will not be able to use 340B drugs and may be subject to audit/compliance action.


Sites that do not meet the conditions noted above for off-site, outpatient facilities that are not listed on the most recently filed Medicare Cost Report and are not registered in OPAIS cannot use 340B drugs. HRSA is providing a 90-day grace period but will begin enforcement action when that period ends.
To continue using 340B drugs at new off-site, outpatient facilities added before Oct. 27, 2023, hospitals will have 90 days to provide updated information to HRSA. HRSA previously attempted to unwind this flexibility without advance notice but pulled back after concerns that it would have a significant impact on patient access. Although this new action provides a clear timeline for compliance, hospitals will still need to move quickly to provide HRSA with the required information regarding new sites. ASHP is currently assessing the impact of the change, and we urge members to send us questions and concerns.
Posted October 26, 2023