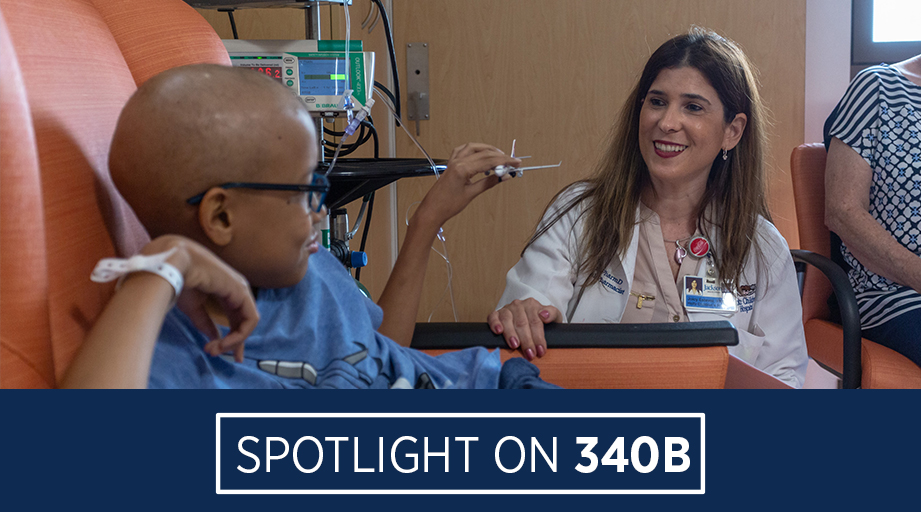 When it kept seeing patients who could not afford their medications, a MedStar Franklin Square Medical Center team that treats people at high risk for deadly blood clots began looking for a way to help.
The team's pharmacists and nurse practitioner contacted Daisy Butrim, 340B program manager for the Baltimore, Maryland, hospital, with a question: Could savings from the federal 340B Drug Pricing Program go toward helping these patients pay for their medications?
"They told me, 'This is the issue. How can we help?'" recalled Butrim.
The result was RX Assist, a three-year-old program that helps patients who otherwise could not afford their medications due to a lack of insurance coverage or high co-pays. Medication adherence reduces the chances that the patients will end up in the emergency room, or worse.
Butrim said the anticoagulation clinic's RX Assist initiative illustrates how providers depend on the savings from the 340B program to improve patient access to critical medications.
"It's something we started because of 340B," said Butrim. "We knew 340B funds needed to help meet the needs of our community, and this did just that."
---
Spotlight on 340B
The federal 340B Drug Pricing Program plays a key role in helping safety-net providers reach underserved patients. But drug manufacturers are leading attacks on the program. In this series, ASHP is highlighting how health systems depend on savings from the program for critical programs and services.
---
The clinic at MedStar Franklin Square provides specialized anticoagulation medication management to patients at risk for blood clots, specifically those prescribed warfarin, a blood thinner that is an extremely challenging therapy to manage. Patients at risk for blood clots include those with a history of heart disease, strokes, atrial fibrillation, and clotting disorders.
Patients are seen at the clinic and receive their medications at MedStar's outpatient pharmacy. Before RX Assist, said Butrim, patients would sometimes be in for a shock when they showed up to the pharmacy.
"That's when we find out: 'Oh, wow. Your co-pay is $800,'" she said. "And the patient says, 'I can't afford that.'
"You have patients sometimes who are scared to tell you they're not taking their medicine. We want them to take their medicine and we'll do everything we can to help them."
A combination of complicated medical histories and financial struggles leave some patients vulnerable to worst-case scenarios.
The clinic sees one 50-year-old woman, for instance, with a history of strokes and blood clots, according to Fran Valle, the clinic's nurse practitioner. She has also missed multiple appointments while dealing with many social and financial problems.
Her regimen at times requires enoxaparin, a medication that she can't afford on her own, said Valle. But RX Assist has provided the patient with some measure of stability, giving her assurance that she can get the therapy she needs.
"This program has been a safeguard and a life saver — literally," Valle said.
Posted October 26, 2023