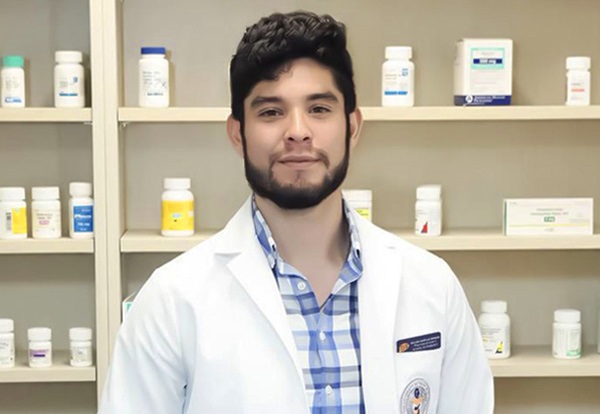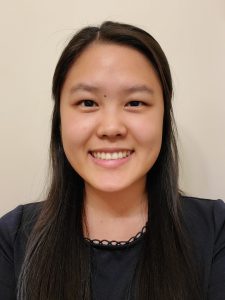 MICHELLE YANG, PHARMD, WAS IN HER LAST YEAR OF PHARMACY SCHOOL at the University of Maryland Eastern Shore when she saw an email from ASHP advertising its new Guided Mentorship Program. Knowing she was interested in applying for a pharmacy residency and looking for advice from someone who had been through the process, Dr. Yang sent in an application.
Advice and guidance
She was promptly matched with mentor Sadie Roestenburg, PharmD, BCPP, a clinical pharmacist in mental health and the PGY2 psychiatric pharmacy residency coordinator at the VA Salt Lake City Healthcare System. Once a month or so from last October through this past March, the two scheduled video meetings to discuss the residency application process and Dr. Yang's interest in working in mental health. Dr. Roestenburg reviewed Dr. Yang's CV and letter of intent and made some helpful suggestions to improve them. She also helped Dr. Yang prepare for interviews and discussed presentation slides that she could use for her applications.
Even after the formal program ended, the two continued to talk by phone about how Dr. Yang was doing in pharmacy school and how rotations were going, how to reduce burnout, and how she could best prepare for residency after she matched with the Medical University of South Carolina.
"It was very helpful to have Sadie with me, just the fact that I knew there was somebody I could reach out to with any questions, both pharmacy-related and nonpharmacy-related," Dr. Yang said. "This helped me shape into a better applicant overall. A lot of the advice and guidance that she's given me throughout the entire past year has really helped me become a better learner and focus on what I want to do in my future. I don't know where I'd be without Sadie right now."
The Guided Mentorship Program, which emerged from recommendations by ASHP's Task Force on Racial Diversity, Equity and Inclusion, is designed to connect student pharmacists with seasoned practitioners who can provide one-on-one advice, guidance, and knowledge related to professional development, postgraduate pursuits, and ongoing career progression, with the goal of building a diverse pipeline of new pharmacy practitioner leaders. Of the 66 mentor-mentee pairs who participated in the first cohort, 43% of applicants were Black, Indigenous, or People of Color.
Valuable support and feedback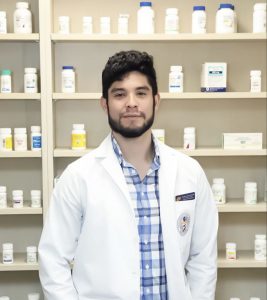 William Campillo Terrazas, PharmD, MPH, also benefited from the program. He was in his last year of pharmacy school at the University of Texas at El Paso when he also saw the email and enrolled.
"I'm a first-generation university student," he said. "Going to college was new. Going to pharmacy school was a dream. Residency was a horizon beyond what my family expected."
Dr. Campillo Terrazas was paired with mentor Stan Kent, RPh, FASHP, chief pharmacy officer at the University of Michigan Health, and associate dean for clinical affairs at the University of Michigan College of Pharmacy.
"Stan told me to be myself, and to use my personal background to demonstrate how I could be an asset to any residency program," he said. "Nobody in my family had any experience in navigating academic training, and only a few of my preceptors had completed a residency, so Stan was someone I looked to [for help defining what residency was and what I was looking for in a program]. He was very well-versed in the importance of residency and mentorship."
Mr. Kent provided feedback on Dr. Campillo Terrazas' CV and cover letter and discussed how to ask for strong letters of recommendation as well as how to navigate interviews.
After Dr. Campillo Terrazas matched with Henry Ford Hospital in Detroit, Michigan, Mr. Kent connected him with his contact within the city. Now that they're within an hour of each other, the two plan to meet in person this fall.
"If I have questions, I know Stan is just a text or an email away," Dr. Campillo Terrazas said. "He's been very encouraging about that, and I really appreciate it."
"I can't emphasize enough how beneficial it is for students," he said of the program. "It really does make a difference to have someone that's gone through years of experience in pharmacy to help guide you through the process."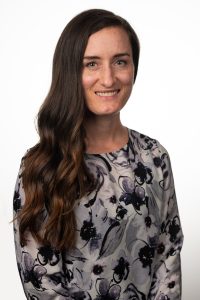 Rewarding experience for mentors
Mentors said they also enjoyed participating in the program. Dr. Roestenburg has been a pharmacist for eight years.
"I really like mentor opportunities, so I just keep an eye out for things, whether it's through pharmacy associations or on my own time, because I appreciated it as a resident," she said. "I would love to help students get through the residency application process, because it is so much work to apply."
She and Dr. Yang hit it off, she said. "I loved getting to know her. She was super open to feedback, which obviously is beneficial for both parties," Dr. Yang explained. "If I told her something about how to interview better, she took it as feedback to help her get better versus [criticism]. It was nice to have complete, open conversations about everything."
Mr. Kent, a past president of ASHP, said he also liked to give back to trainees. "A lot of people have helped mold my career and provided direction advice, more mid-career than early on," he said. "I really enjoy meeting with students and residents and talking to them about their career paths and how they could be successful, and what it takes to be successful in practice and in life. Any time there's an opportunity to raise my hand and get involved in a mentoring program, I do."
Mr. Kent said he doesn't enter mentor-mentee relationships with a specific agenda. Rather, he enjoys getting to know the mentees and what is important to them, and then tries to point them in the right direction.
"Everyone should do it," he said, of being a mentor. "Some people don't feel like they have enough to offer, but I think anyone with more than five or 10 years of experience, no matter what your position is, can provide valuable advice to a new practitioner or student."
If you are interested in the Guided Mentorship Program, applications for the next program cycle will open in Fall of 2023.
Posted January 12, 2023