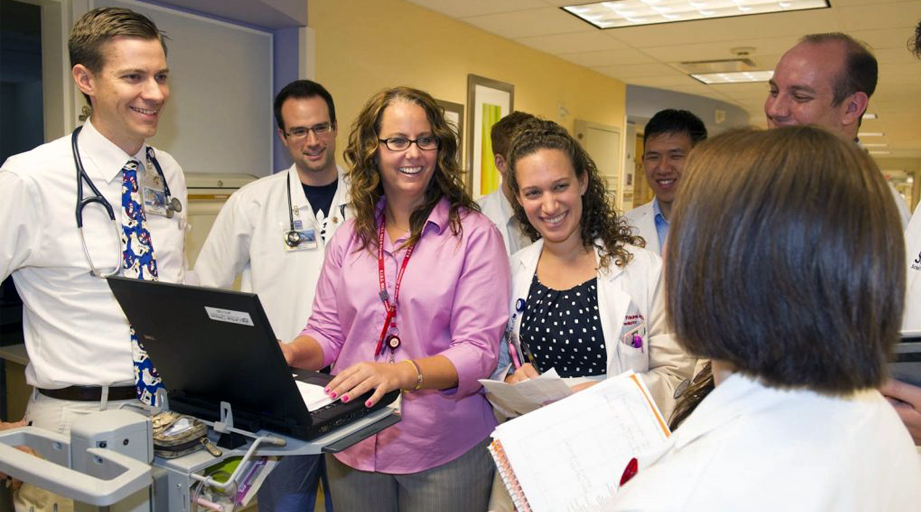 TAKE IT FROM EXPERIENCED PHARMACISTS: getting involved early on with professional organizations like ASHP is crucial to building a successful career and enjoying all that the profession has to offer.
"Engaging with ASHP as a first-year (P1) pharmacy student allows them to explore more career paths, take on leadership roles within the organization and develop skills that will benefit them in post-graduate training and throughout their careers," said Lauren Pamulapati, Pharm.D., assistant professor at Virginia Commonwealth University (VCU) School of Pharmacy in Richmond.
Free Membership to P1 Students
Starting in 2020, ASHP has waived the membership fee for P1 students, making it easy for P1s to dive deeper into the field of health-system pharmacy. Members gain access to a host of resources to help them prepare for residency, investigate potential careers, and build an effective CV. Benefits like daily email briefings and podcasts also keep members abreast of pharmacy and healthcare news. Summer internship opportunities and networking and leadership possibilities can help pave the way for professional growth.
Dr. Pamulapati, who advises students and residents and serves on the ASHP Society of Student Health-System Pharmacists (SSHP) Advisory Panel, said she has found that students who get involved in professional organizations early on benefit more from advanced learning opportunities.
"I've noticed that students who actively participate in their local ASHP societies tend to feel more prepared for the post-graduate training application process, and they have a good idea of where they want to go because they have often already looked into career opportunities using ASHP resources," said Dr. Pamulapati.
Moreover, networking through ASHP can give students a competitive edge when applying for a residency, she added. Dr. Pamulapati recalls being a student member of ASHP herself and being told that "pharmacy is a small world."
"It was not until I was in residency and practicing that I realized how small it truly is, so I recommend to all my students that putting yourself out there early on and building a network helps you develop more quickly and fully as a professional," said Dr. Pamulapati.
Benefits of ASHP Membership
Lisa Lubsch, Pharm.D., a longstanding ASHP member and clinical professor in the Department of Pharmacy Practice at the Southern Illinois University Edwardsville School of Pharmacy, said there are "outstanding benefits to getting involved with ASHP early in pharmacy school." For example, she said, students can access internship and leadership opportunities, like joining an ASHP committee, advisory group, or council.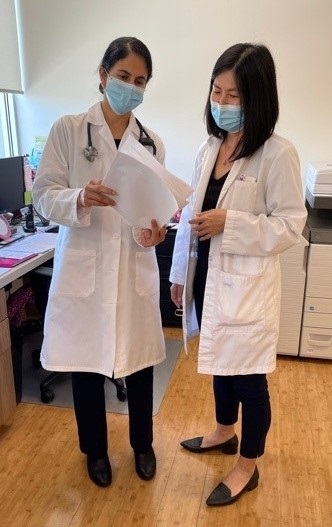 "Becoming a leader enhances your own professional development and can help you find and cultivate a relationship with a mentor," said Dr. Lubsch, who said she has built her own network of colleagues and collaborators through ASHP.
One of Dr. Lubsch's students, who is now completing her P2 year, is a case study in how participation in an organization like ASHP can lead to a cascade of growth opportunities. After taking advantage of the complimentary P1 ASHP membership, the student, in short order, became the P1 liaison for her SSHP and began developing a professional network. The student also completed an ASHP Summer Internship and then became President-elect of the school's SSHP.
"I'm eager to hear all about her internship and watch her take on more leadership roles," said Dr. Lubsch.
This student may be exceptionally ambitious, but all P1 students can expect to come across opportunities for growth and leadership if they join ASHP, Dr. Lubsch said.
"Not only will they have the chance to learn about careers in the acute and ambulatory care settings, but the students will also gain an earlier understanding of the residency process and will be better able to prepare for it," she added.
A Multitude of Networking Opportunities
ASHP member Jerika Lam, Pharm.D., associate professor at Chapman University School of Pharmacy in Irvine, California, hopes P1 students take advantage of the free ASHP membership and get "the same positive experience I had when I was a pharmacy student member of ASHP."
"An ASHP membership will connect the student to the ASHP community and social network, which is huge!" Dr. Lam enthused.
Dr. Lam is the faculty adviser of her school's ASHP-SSHP and works with student leaders to organize social and professional functions, including networking events with pharmacy managers from large health systems and pharmacist leaders in the pharmaceutical industry.
"These events always energize Chapman pharmacy students as they move towards their residency and fellowship post-graduate training programs," said Dr. Lam.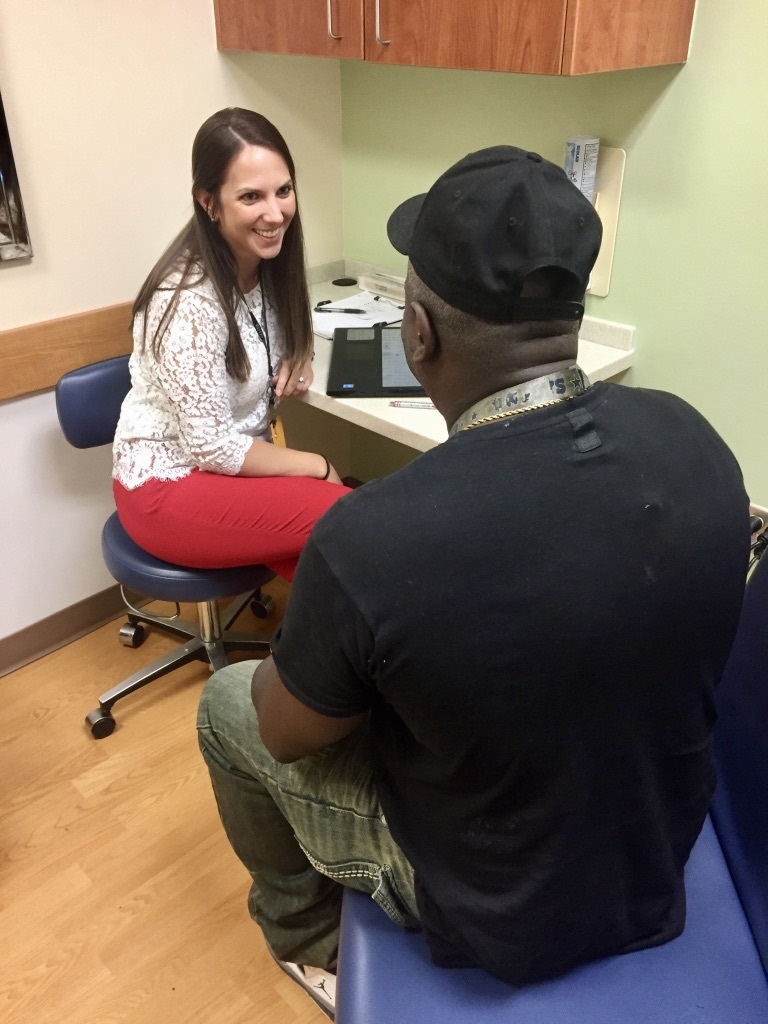 Lauren Pamulapati, Pharm.D., counsels a patient.
Apart from residency-focused activities, Dr. Lam said P1 ASHP members have the chance to engage their political muscles by participating in advocacy campaigns and student-focused activities like the annual Clinical Skills Competition, and they can pursue scholarship opportunities.
These days, Dr. Lam enjoys participating in ASHP's clinical sections, dropping in on conversations covering a range of topics, from COVID-19 vaccination efforts to drug shortages, and discussions around policies and protocols that affect patient care and safety.
"ASHP has a treasure trove of expert and specialist pharmacists who can be easily connected with through the clinical sections and other forums," noted Dr. Lam.
Dr. Lam said her own early participation in ASHP's student forum community informed her career choices and led to opportunities to work with pharmacy leaders across the country. The benefits of networking through ASHP have continued throughout her career, and she regularly learns about models of best practices from other institutions, Dr. Lam said.
"ASHP is a very large organization, but its community is close-knit, and the interactions are professional and personable," Dr. Lam noted.
The way VCU's Dr. Pamulapati sees it, joining ASHP is not only beneficial for members, allowing them to enjoy professional and academic perks — it is an act of service to the entire pharmacy profession.
"The future of our profession is in the hands of student pharmacists and new practitioners, and we need them to share their perspectives and help shape policies and create new initiatives," said Dr. Pamulapati. "I think students should dive feet first into an organization, apply for leadership positions early on and take risks. You may not feel qualified at first but know that your voice is so valued."
Posted July 26, 2021