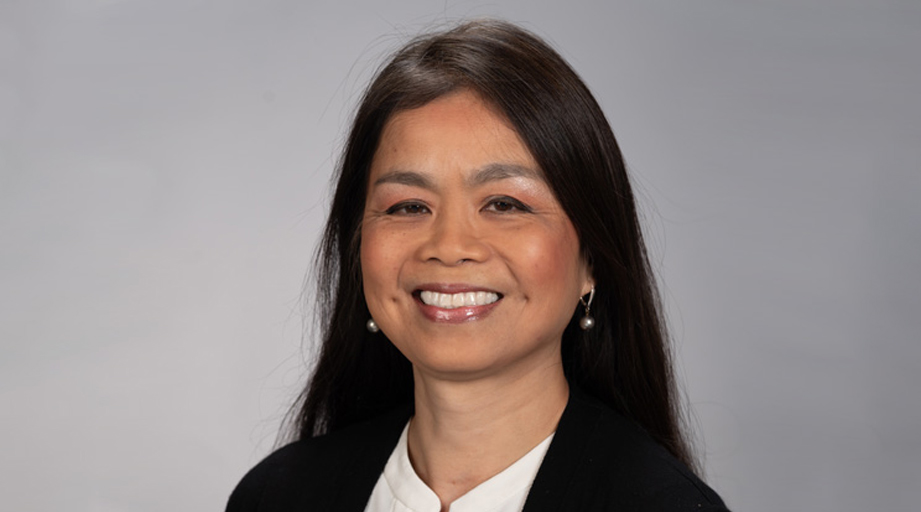 IN HONOR OF NATIONAL WOMEN'S HISTORY MONTH, ASHP is celebrating women pharmacy leaders who have taken non-traditional career paths and blazed their own trails in the profession. In this article, the first in a series of three, we feature Mae Kwong, PharmD, senior director of medical managed care for BioXcel Therapeutics—a company using artificial intelligence approaches to develop new medicines in neuroscience and immuno-oncology.
Dr. Kwong had long been interested in the field of pharmacy. She was exposed to healthcare growing up, seeing her mother, who had asthma, and her sister, who had nephrotic syndrome as a child, receive medical treatment. But when she graduated from pharmacy school, she never dreamed the profession would take her from working in an academic medical center to ASHP to the pharmaceutical industry.
Early Career in Ambulatory Care
"Take the risk, and don't be afraid of new challenges," advised Dr. Kwong, an ASHP member since 1990. "Be innovative and take advantage of new opportunities that present themselves. Even if it feels out of your comfort zone, there are often reasons why those opportunities are in front of you."
Dr. Kwong began her career at Virginia Commonwealth University and the Medical College of Virginia Hospitals in Richmond, where she completed a residency in ambulatory care and worked as a pharmacy manager and clinical instructor. ASHP CEO Paul Abramowitz, PharmD, ScD (Hon), FASHP, was one of her directors. Dr. Kwong said, "I was exposed early on to the benefits of ASHP and association membership."
ASHP Staff Member
A few years later, when ASHP was looking to expand its ambulatory focus, Dr. Kwong was hired as the professional practice and scientific affairs director for the association's then-new ambulatory care group. She also oversaw home, hospice, and long-term care for the organization.
"Pharmacy is a small profession," she said. "Working for an organization like ASHP, it becomes even smaller. All along the way, having good mentors and good connections provided me different [and exciting] professional opportunities."
Working in the Pharmaceutical Industry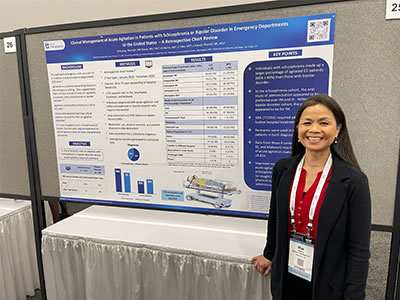 A little over two years later, Dr. Kwong moved back to the West Coast, where she had grown up and went to pharmacy school. She then transitioned to working as a medical science liaison (MSL) for several companies, including Wyeth (now Pfizer), Kos (now AbbVie), Mesoblast, and Johnson and Johnson, helping launch products in therapeutic areas such as cardiology, infectious diseases, neurosciences, immunology, and oncology.
"MSLs have been part of the industry for a number of years," Dr. Kwong said. "When I joined in the early 2000s, many more companies were seeing the benefits of having pharmacists, as well as other doctoral-level professionals, able to share scientific information and get involved in the research aspects of the pharmaceutical industry. It provided an opportunity and a way for me to apply my pharmacy knowledge to impact a broader patient population."
Cutting-edge Innovation
Dr. Kwong has been at BioXcel Therapeutics since 2021. She has been involved in launch planning, insight gathering for new products, developing customer advocacy programs within integrated delivery networks and payers, and more. "How my pharmacy skills come into play is the ability to scientifically evaluate products, look at health outcomes and evidence, put the patient at the forefront, and see where there's an unmet need," she said. "The innovation aspect is something that I really enjoy, being able to apply the science both from a disease and a product perspective."
Dr. Kwong, who lives in the Seattle area, also served on Task Forces on Racial Diversity, Equity, and Inclusion for both ASHP and the Washington State Pharmacy Association. After gaining from ASHP's networking opportunities at meetings, online educational resources, and member listservs, Dr. Kwong said it feels good to pay back by exploring opportunities to collaborate with the ASHP Foundation and engage with ASHP Advantage to expand educational opportunities.
"Not only am I benefiting as a member of the organization but based on my current job function co-leading advocacy efforts, I'm coming to ASHP from a partner perspective as well," she said.
Posted March 21, 2023