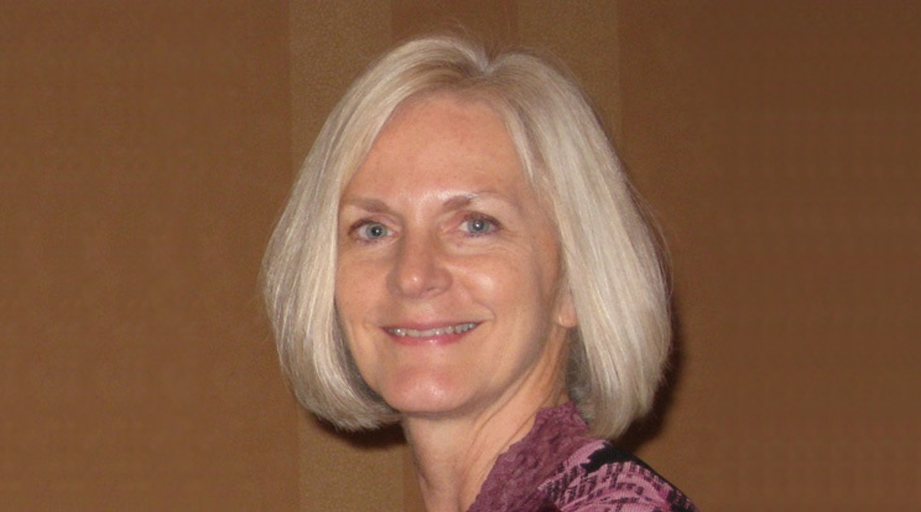 IN HONOR OF NATIONAL WOMEN'S HISTORY MONTH, ASHP is celebrating women pharmacy leaders who have taken non-traditional career paths and blazed their own trails in the profession. In this article, the second in a series of three, we feature Jeanne Ezell, DPh, MS, FASHP, who spent 27 years as the director of pharmacy, and five years as director of pharmacy emeritus, at Blount Memorial Hospital in Maryville, Tenn., before retiring last year.
ASHP Impact
Dr. Ezell said a turning point in her career came early on, when she attended an ASHP regional meeting in Kentucky. At the time, she had a few years of experience as a pharmacist at an Army hospital in Wurzburg, West Germany (when her husband was in the Army) and at East Tennessee Baptist Hospital in Knoxville.
"After I'd been working there a few years, I could see the potential for a greater impact on patient care with more clinical services."
At an ASHP regional meeting,Dr. Ezell discussed with others her thoughts about moving into pharmacy management. They turned her on to a two-year pharmacy administrative residency and Master's in Hospital Pharmacy being offered then by a few medical centers. The Ezells then had a young child at home but, with no residency programs nearby, the couple decided to move west so Dr. Ezell could pursue the program at the University of Kansas.
"I could probably have stayed where I was and maybe eventually been able to move into a management position," she said. "But I really felt I needed more training to enhance my leadership and skill sets for management to do it well."
Pharmacy Leadership and Management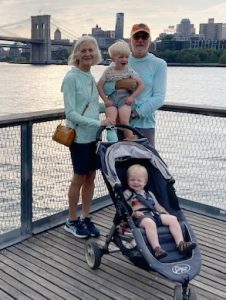 The second year of the program turned into a juggling act for Dr. Ezell. She was pregnant with her second child and recruited to become director of pharmacy and the pharmacy residency program at Western Missouri Mental Health Center. She started the new job a few hours a week while completing the residency, then full-time while finding time to work on defending her thesis. With her husband's support, she said, everything worked out.
A few years later, the Ezells returned to Tennessee to be closer to family. Dr. Ezell became director of pharmacy for Blount Memorial, a 250-bed nonprofit hospital.
"I think what drew me to Blount was the community hospital setting, the option of offering all kinds of pharmacy services," she said. "They had some good folks working there, but some of them were kind of frustrated, because they knew there was many unmet needs but they didn't have the leadership to get it done. Our first major changes were expansion to full IV admixtures and technician order entry, then addition of pharmacy robot to set the stage for barcode medication administration."
She added that "Developing pharmacy intern positions, affiliations with pharmacy schools for a variety of rotations and a PGY-1 pharmacy residency were especially rewarding for me and beneficial for the hospital, especially as many of the pharmacists on staff now were trained at BMH while students or residents. I never expected to work the majority of my career at one hospital, but it was a wonderful place to work."
Throughout her career, Dr. Ezell focused on medication safety, making presentations at state and national meetings on the use of technology and process improvements for the prevention of adverse drug events.
Even after retiring in 2017, she stayed on for an additional five years working part-time on compliance, hazardous drug handling procedures and other special projects, before relocating close to her children and grandchildren in Richmond, Va.
Dr. Ezell also was active in both the Tennessee Society of Health System Pharmacists and ASHP, where she served on the Committee on Nominations, Pharmacy Leadership Institute Selection Committee, and the Council on Professional Affairs, which she chaired from 1998-1999. Even though hospitals may compete against each other, pharmacists tend to share more, Dr. Ezell said. Associations are "a wonderful way to find out about what else is going on," to network and to learn about resources, she said.
"Get involved with pharmacy organizations, at least in your local or state area, as you can learn so much from them," she advised. "They can help you see what other possibilities might be out there. Also, don't get too complacent. Even if you like what you're doing, you might see other possibilities that [exemplify what] you want to do or what you want your organization to accomplish."
Posted March 21, 2023