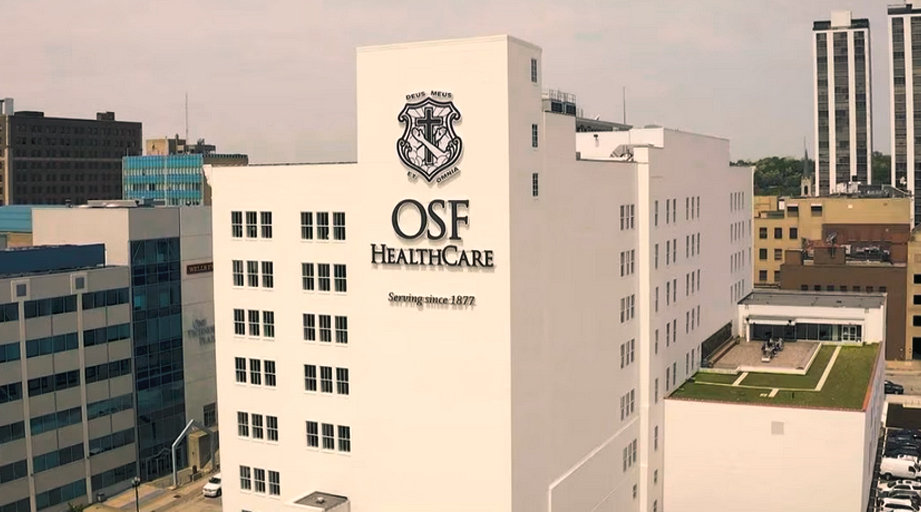 A creative professional development program for pharmacists and pharmacy technicians has been gaining traction at OSF HealthCare, an integrated health system including 15 hospitals in Illinois and Michigan.
Recognizing and promoting excellence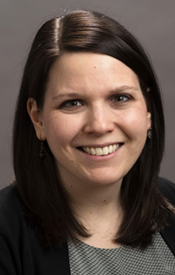 The OSF HealthCare Pharmacy Advance program, which launched in 2020, has two branches, explained Elizabeth Harthan, chair of the OSF Advance Committee overseeing the program, and an anticoagulation pharmacotherapist coordinator. One is a certification branch, through which OSF provides up to $600 to support certification or ongoing recertification per pharmacist or pharmacy technician. Technicians can also use the benefit to complete certificate programs relevant to their work.
The second arm, for pharmacists, is the Level of Achievement program. Pharmacists can earn funds to use toward professional development by completing any number of a wide range of activities considered above and beyond daily work. This might be publishing a paper in a peer-reviewed journal, serving on a committee, being an active member of ASHP or other professional organizations, serving as a preceptor for students, or co-investigator on a research project.
"The program exists to promote and recognize clinical excellence through the continuous acquisition of clinical knowledge, professional development, and growth of our pharmacy employees," said Harthan, an ASHP member. "The objective is to create highly engaged staff, as measured by increased employee engagement and retention."
As of 2022 (the year technicians were added to the certification program), 42 inpatient pharmacists had reached a Level of Achievement, 26 pharmacists achieved certification or recertification, and six technicians have sought certificate or certification reimbursement.
A case study about the programs is featured on ASHP's Practice Advancement Initiative (PAI) 2030 webpage. PAI 2030 provides pharmacists with tools and guidance aimed at advancing pharmacy practice through the next decade. The OSF Advance program fits in with two of PAI 2030's five domains: pharmacist role, education and training; and pharmacy technician role, education and training, both with practice-focused sub-domains.
How it started
OSF Advance originally started as a nursing initiative in response to organizational engagement surveys regarding the provision of career development opportunities, Harthan said. The idea was for nurses to receive recognition and financial reimbursement for activities above and beyond their typical work.
"The pharmacy was looking for something similar to be able to recognize our mission partners (employees) throughout the organization," she said. "Some of our facilities had career ladders, but when we reorganized, that piece wasn't everywhere."
With approval from leadership, the OSF Advance Committee—four pharmacist members of the management team and four pharmacists with no formal leadership positions—set out to create their Levels of Achievement. They identified 29 categories of activities by benchmarking with nursing and incorporating elements of the ASHP academic and professional record for residency preceptors. The activities have a wide scope, including developing monographs, volunteerism in the community, and participation on health-system-wide committees. Each activity is assigned a point value. Depending on the number of points accumulated, pharmacists can reach the Elevate, Achieve, or Conquer levels, worth either $750, $1,500, or $3,000 toward professional development activities.
At the end of OSF's fiscal year, in September, pharmacists send a PowerPoint presentation of their accomplishments and career goals to the OSF Advance Committee and OSF pharmacy leadership. Then, they present their top three achievements in a 10-minute video presentation using Microsoft Teams. The committee meets separately to approve certifications, identify Levels of Achievement reached, and update the program as needed. As of October 1, pharmacists achieving levels have funds available. If they want to purchase some continuing education programs from ASHP with the funds, for example, they pay out of pocket, complete the activity, and submit a receipt for reimbursement.
"Pharmacists were very excited to have an opportunity for professional development, for recognition," Harthan said. It was something that they were really clamoring for, and excited to have something to acknowledge all of the above and beyond activities that they do. She added that we've continued to see growth with the Levels of Achievement branch.
"Since inception, the certification branch also has been overwhelmingly positive," she continued. "This is something that many of our pharmacists were doing already, and now the organization was recognizing them for it."
Technician participation initially trickled, Harthan said, but with the addition of a career ladder for technicians started this year, there has been "exponential participation" of technicians utilizing the program, some of whom are pursuing multiple certificates.
Results and future directions
The program has grown steadily from its first year, when 21 pharmacist participants (11%) achieved a level. In 2022, 42 (22%) inpatient pharmacists across the health system achieved a Level of Achievement, with 24 achieving Elevate status, 14 reaching Achieve status, and four reaching Conquer status. Participants have included pharmacists working at OSF's tertiary medical center, community hospitals, remote verification pharmacy department, and critical access hospitals.
Staff opinion surveys also bumped up, reflecting a continued increase in the belief that the organization supports career development opportunities. In a 2018 survey from Press Ganey, 93% of pharmacy employees participated, giving the organization an average rank of 3.68 points out of five on whether they agreed OSF provided career development opportunities. That percentage increased to 3.98 points by 2022, considered a statistically significant improvement, and 0.3 points above the national healthcare average.
To continue the growth of the program, each facility or region has a designated OSF Advance champion to act as a point person for directing questions, forwarding monthly emails, encouraging participation, and sharing experiences with OSF Advance and peers. Being a champion is considered one of the activities pharmacists can undertake toward their own Level of Achievement submission.
Harthan said she and her colleagues hope to continue pushing participation in the Level of Achievement program to 40%, to improve communications about the technician benefits, and continue to encourage pharmacists to engage in goal-directed professional development activities.
"One thing that has been really valuable has been the support of our leadership, from our senior vice president all the way down to our supervisors and managers," she said. "They have all been engaged with this program and encouraging their mission partners to participate. If there's something they need a volunteer for, they'll send an email saying this can count toward Levels of Achievement, showcasing how easy it is to participate in the program. It has really benefited morale, and we wouldn't have been successful without."
Posted September 6, 2023