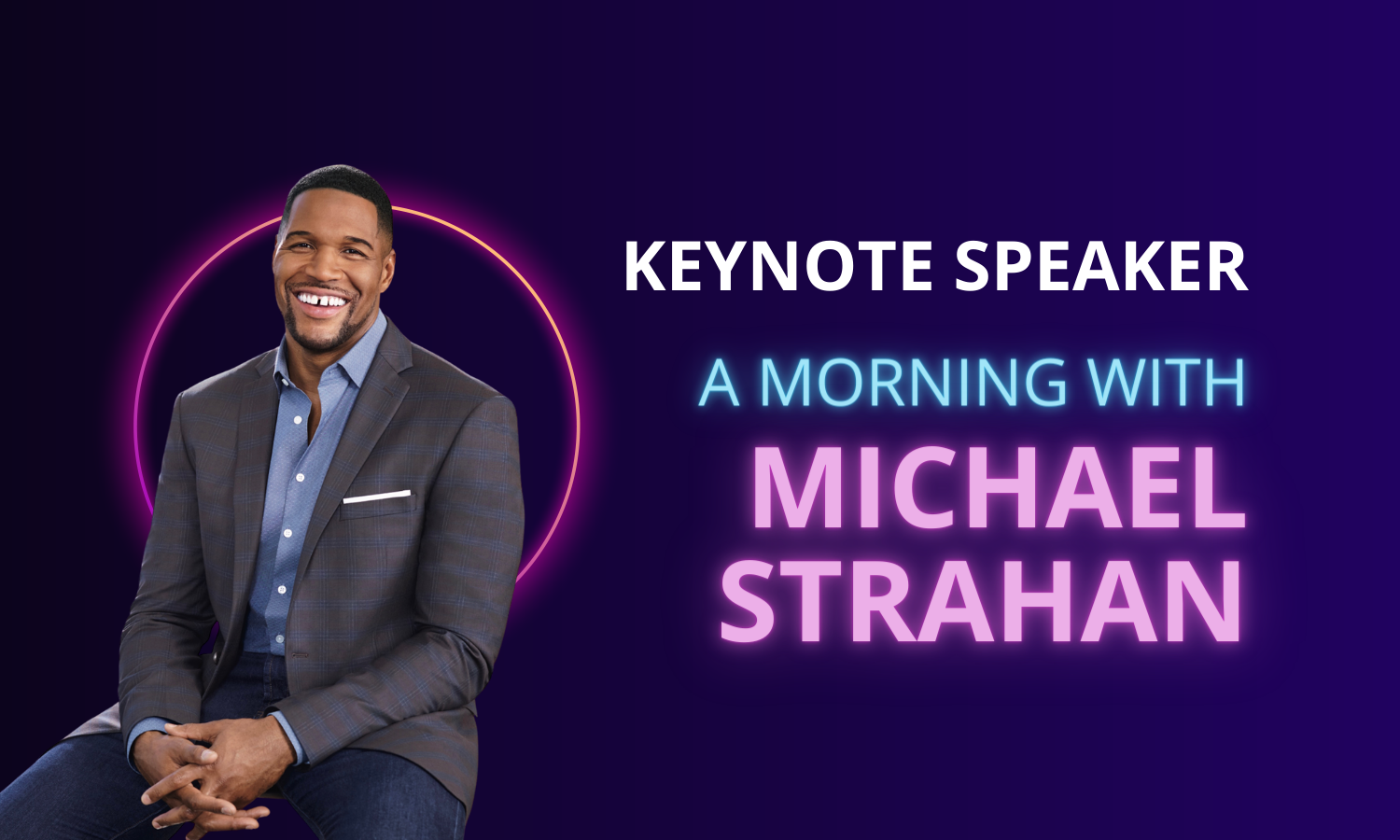 The Emmy-winning host and Super Bowl Champion will deliver this year's opening keynote address.
Join us on Monday, December 5 at the Opening session featuring keynote speaker Michael Strahan. Two-time Emmy winner, Super Bowl Champion and Peabody award winning journalist Michael Strahan will discuss his life experiences and passion for entrepreneurism. Strahan will share personal stories and motivational advice to inspire Midyear attendees to pursue excellence in both their personal and professional ambitions.
Strahan currently co-anchors ABC's "Good Morning America," serves as an analyst for "Fox NFL Sunday," and hosts ABC's primetime game show favorite "$100,000 Pyramid." Strahan also headlined the Thursday Night Football Pregame Show live on the Fox Broadcast Network.
Strahan is the co-founder of SMAC Entertainment, a multi-dimensional talent management, music, branding and production company which has created a major presence in the sports and entertainment arena. For four years, Strahan co-hosted the hit talk show "LIVE with Kelly and Michael," and prior to joining the ranks of the top sports broadcasters in the country, Strahan had a spectacular NFL career that resulted in him being named to the 2014 Pro Football Hall of Fame class.
In 2015, Strahan launched his lifestyle brand, Michael Strahan™, a men's and boys' apparel line that includes everything from tailored, sportswear, denim, accessories, underwear and beyond. Going back to Strahan's football roots, in 2020, the line expanded with MSX by MICHAEL STRAHAN for NFL, a men's and women's NFL licensed apparel line. In 2022, the brand entered the CPG space with Michael Strahan Daily Defense, a skin and shave collection for men of all ages and ethnicities. The Michael Strahan lifestyle brand continues to expand and is available at JCPenney's, Men's Wearhouse, CVS, Jos A Bank, HSN and QVC and more retailers nationwide.
Strahan released his best-selling book, Wake Up Happy: The Dream Big, Win Big Guide to Transforming Your Life, which includes personal stories and motivational advice. Dedicated to many charitable works, Strahan donates his hands and heart to numerous charities including St. Jude's and HELP USA.
Posted October 5, 2022