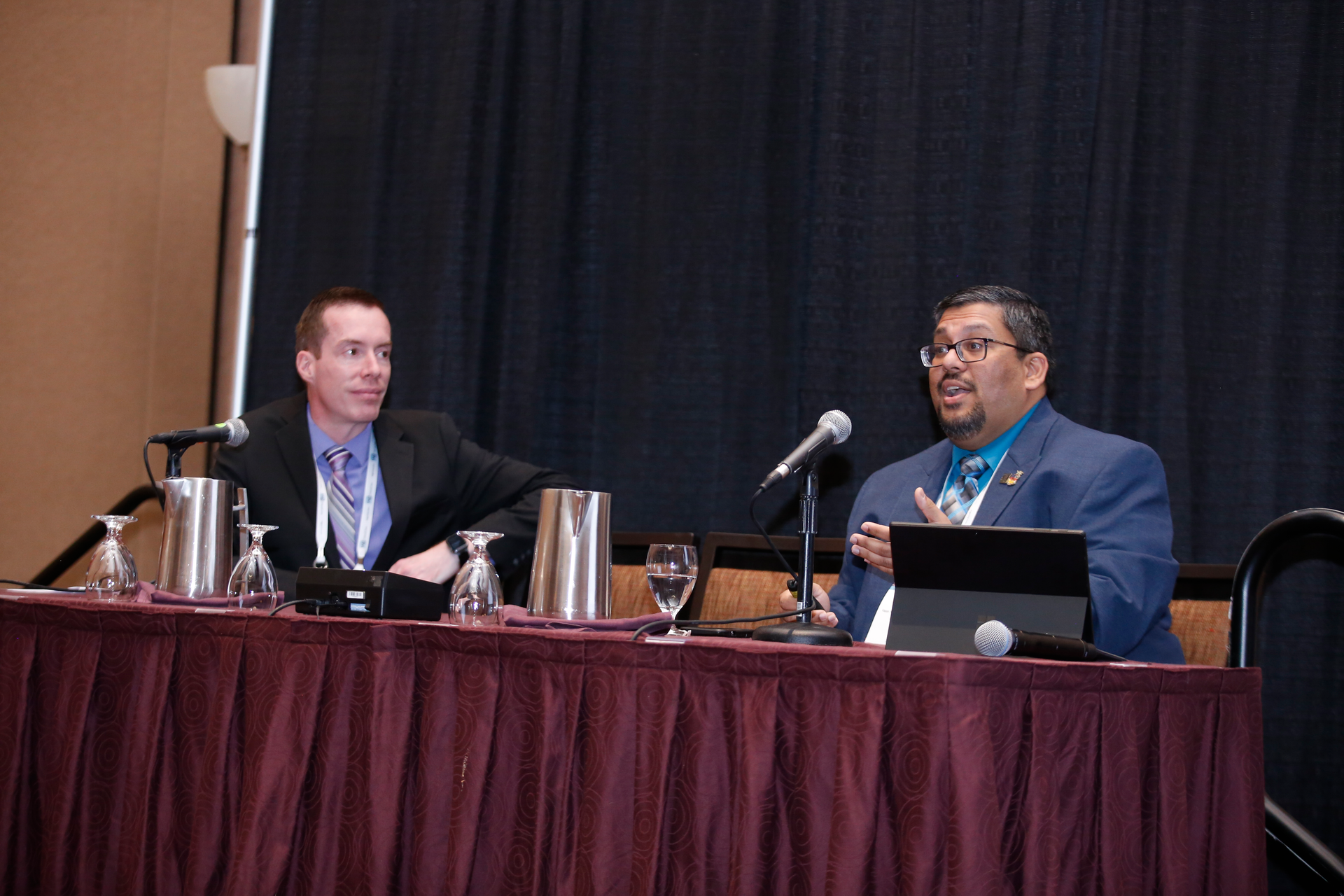 Patient-focused technology offers substantial benefits for medication adherence, remote patient monitoring, and more.
Advances in digital health are creating exciting opportunities for pharmacists to improve patient outcomes, particularly for the treatment of chronic conditions that patients largely manage at home between visits.
Chronic conditions such as diabetes and hypertension and mental health account for 90% of healthcare expenditures in the United States. Given the frequency and cost of these conditions, it is important to keep patients engaged and track their progress after they leave the clinic. Enter digital health, an umbrella term for the use of information and technology in healthcare to manage illness, reduce health risks, and promote wellness.
"Digital health has promise and opportunity to improve health outcomes and deliver an improved the patient experience, all while trying to reduce costs," shared Scott D. Nelson, assistant professor at Vanderbilt University Medical Center. "If we can be more proactive with prevention in between visits, then [the patient] has fewer encounters with the health system and an improved quality of life."
Digital Health 101: Interventions for Maximum Pharmacist Impact, presented Dec. 5 at the Midyear Clinical Meeting & Exhibition, illustrated how digital health — from wearable devices to mobile health apps to telehealth — offers benefits for medication adherence, remote patient monitoring, and more.
Nelson said the emergence of digital health interventions can be largely attributed to the COVID-19 pandemic; telehealth visits peaked in April 2020 and their use remains at 38 times the pre-COVID-19 baseline. Workplace insurance plans have responded in kind, as 95% of employers now cover telehealth, up from 56% in 2016.
Also fueling the shift are patients themselves, who increasingly turn to online sources — "Dr. Google," as Nelson put it — for health information.
Co-presenter Saswat Kabisatpathy, chief strategic officer and director of strategy and analytics for Avant Pharmacy & Wellness Center/Avant Institute, shared several examples demonstrating how organizations are leveraging digital health for medication adherence and remote patient monitoring.
One technology, Propeller, attaches to a metered-dose inhaler and transmits usage data to a smartphone app. The tool can monitor inhaler use in patients with asthma or chronic obstructive pulmonary disease and help identify potential triggers.
Kabisatpathy referred to another technology, the etectRx ID-cap system, as a "digital pill." Medication is placed inside an ingestible biosensor capsule that, when swallowed and activated by gastric acid, sends a radio frequency signal to a receiver worn on the patient's hip. Usage data are then transmitted to a cloud-based server for a pharmacist or other provider to view on an app or a dashboard.
In a study of patients who had been prescribed oxycodone tablets for acute bone fracture, 8 out of 10 found the etectRx ID-cap system highly acceptable, and 9 out of 10 were willing to continue to take the digital pill to improve adherence monitoring.
"We have a lot of adherence tools already, but the million-dollar question is: How do we know that our patients are actually ingesting the medication?" posed Kabisatpathy. "This is one example of a technology that addresses this challenge."
The session also made the case for how smartphone-connected digital health devices can facilitate remote patient monitoring. Kabisatpathy gave the example of a patient with heart failure whose pattern of weight fluctuations, as tracked by a smart scale at home, led the healthcare team to prescribe furosemide to treat fluid retention, avoiding readmission to the hospital.
Availability of reimbursement supports access to digital health. The Centers for Medicare & Medicaid Services (CMS) finalized procedural code 99091 for remote patient monitoring in 2018 and expanded the code to include remote physiologic monitoring the next year.
Nelson said that although CMS does not recognize pharmacists as healthcare providers under Medicare, the availability of the reimbursement code may create collaborative opportunities for pharmacists.
Digital health is not without its challenges, however. Problems can arise when patients report inconsistent measurements on their own or mistakenly share their device with other members  of their household, muddying the health data. Patients may also struggle with internet connectivity, especially in rural areas. Privacy and security concerns also must be overcome.
Then there is the so-called digital divide — the concept that advanced technology can widen the gap between the haves and have-nots. Outcomes can improve for systems and patients that have access to digital health, but those without access may be left behind, the speakers said. 
"Digital health is really taking off … but it's not a panacea that's going to solve everything," Nelson admitted.
Learn more on this topic from ASHP's newly formed Section of Digital and Telehealth Practitioners.
Posted December 6, 2022